How to Make 1000 a Day (or More) with These Top 7 Ideas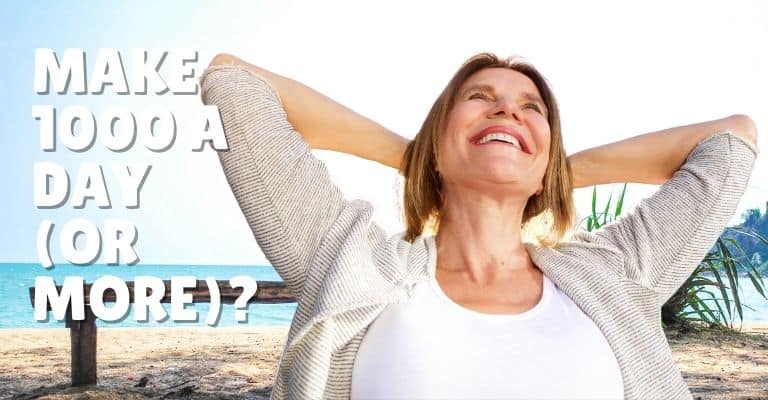 So, do you want to know how to make 1000 a day?
You're in the right place!
In this blog post, we're sharing ten strategies to help you achieve your goals and generate an income of $1000 or more daily.
It's incredible how much money you can make in a single day if you put your mind to it and are willing to do the hard work. With dedication and commitment, anyone can start making a solid $1000 of income each day.
From offering tutoring sessions online to trading cryptocurrencies, read on for various strategies to help you achieve your goals.
Disclosure: Some of the links in this article may contain affiliate links, which may provide compensation to me at no cost to you if you decide to purchase. These are products and services I've personally used and stand behind. This site is not intended to provide financial advice and is for entertainment only. You can read our affiliate disclosure in our privacy policy.
Do you want to make 1000 a day once or every single day?
The difference between making $1000 a day once as extra cash and making it every day is that the latter requires consistency.
Making 1000 a day once does not guarantee you will make the same amount daily; as the old saying goes,
You can make 1000 a day by winning a scratch-off lottery ticket or applying for an introductory bonus credit card offer of $1000, such as a Chase Business Ink Card.
You can potentially generate $1000 per day in ad revenue with a single viral video on YouTube.
If you get lucky, a single investment in cryptocurrency may give an incredible return worth 1000 times your original capital. But, unfortunately, the odds of repeating these types of success are dismally low.
But a willingness to dive in and commit is vital if you want to earn $1000 daily.
Let's look at the big picture of what $1000 a day is.
$1000 x 30 (month) x 12 (year) = $360,000
According to the publication by the US Census Bureau in 2021, $360,000 a year of active income puts you above the top five percentile of the income bracket reserved for top professionals like surgeons, pilots, and lawyers with years of experience and hundreds of thousands of dollars spent on education and training.

How to make 1000 a day?
So, the question remains, is it possible to make 1000 daily?
The answer is, Yes, it is possible, but it will take time.
Surgeons and pilots may never have earned a whopping $360,000 annually immediately after graduating college.
You might take some time to achieve your goals, but it won't be long before you're in the same ballpark as those professionals with enough dedication.
Your experience, personal finance, and skill set will determine how quickly or slowly you get there, yet if you persistently chase success with passion, monetizing at that level is undoubtedly attainable!
So, are you ready to get started? Here's the list of top ideas to get you there:
Sell a high-ticket product or service.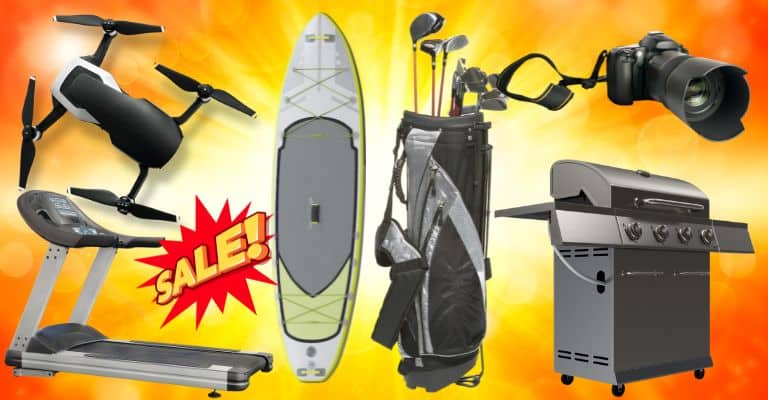 E-commerce is booming, and many entrepreneurs want to get into the high-ticket e-commerce game.
High-ticket e-commerce sells products of higher value than typical e-commerce items, such as paddleboats, treadmills, luxury items, and more.
There are many benefits to selling high-ticket products. Imagine making 20% profit on a $20 fishing lure versus 20% profit on a $400 paddleboard.
You will need to sell 250 orders of fishing lures versus 13 paddleboards to reach your $1000 daily target.
The difference between 250 and 13 orders in an online business is massive.
When you get more orders, you'll need to think about customer service, shipping & handling, and many other elements.
The amount of work needed may require employing additional staff, which may not be something you want to deal with at this time.
Step By Step Guide To High-Ticket Product Store
To get started with high-ticket e-commerce, there are a few key steps to take.
Take the time to research and decide which product you want to sell. Then, think about market competition and your ability to advertise the product successfully.
It is best practice to select items with minimal technical issues or from manufacturers with a good customer service history.
After you've selected a product, the next step is to seek out vendors or producers who can offer superior-quality items at competitive prices.
Unless your e-commerce store has already been established and you have permission from major brands, it's best to stay away from them.
E-commerce platforms such as Woocommerce and Shopify make it easy to get your online store up and running in no time, so you can start selling quickly!
Next comes marketing your products online through search engine optimization (SEO) techniques, social media campaigns, content creation via blogs or video tutorials, and email outreach. Finally, paid advertising is a must, but your initial focus should be on free traffic.
Two key make-it-or-break-it components of successful e-com stores are products and marketing.
You can make so much money online that it can transcend your wildest expectations if you craft remarkable campaigns for quality products.
By following the steps above, entrepreneurs can take advantage of high-ticket e-commerce opportunities that could result in lucrative returns. When done correctly, high-ticket e-commerce offers excellent potential to those willing to put in the work to succeed!
Creating and selling online courses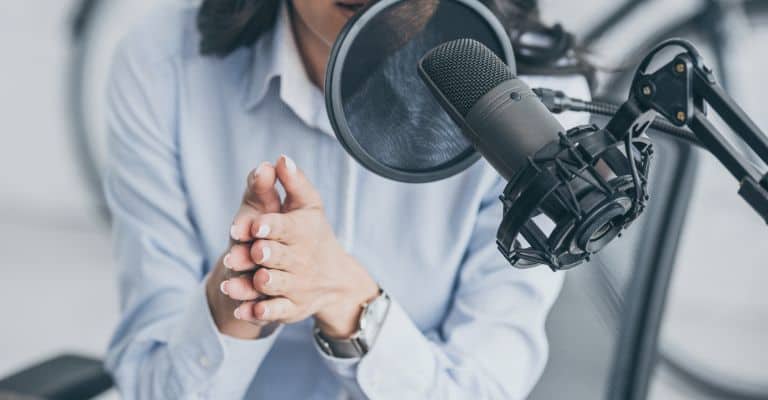 There's never been a better time to create an online course in today's digital age. Not only can you follow your passion and share your knowledge with others, but there's also the potential to make a lot of money online.
There are numerous benefits to creating a course online, including the following:
Flexibility – Many entrepreneurs prefer creating online courses as they can work at their own pace, on their schedule.
Reach – A course allows you to reach students worldwide without physically being present in each location.
Scalability – As you continue to grow your business, you have the potential to earn more money with just one successful product rather than having to create multiple products or services.
Accessibility – With today's technology, anyone can create online courses with minimal effort and investment.
To get started on creating online courses and make money, here are some steps to take:
Identify Your Niche
Selecting a topic you know about and have expertise in is essential, as this will help make your content more compelling and engaging.
It can be tempting to aim for perfection and try to cover all aspects of your niche when constructing courses. Still, it is essential not to overwhelm yourself, as perfection is often unattainable.
Instead of creating a perfect course, focus on one topic at a time and aim for excellence rather than perfection. It's better to have a few well-polished courses than many unfinished ones.
Determine Your Target Audience
To create effective courses, it is essential to identify your target audience and the issues they are attempting to resolve through taking your class.
Creating an audience avatar is essential to laser-targeting them and ensuring the success of your course.
An audience avatar represents your ideal customer, and understanding why they buy your course can be crucial to your success.
Create Quality Content
Ensure that the topics in your online course are well-organized, informative, and relevant to your target audience.
Before you hit "record," ensure you have a script prepared and are dressed in business-appropriate clothing.
Additionally, it is essential to use professional audio and video equipment for the highest quality output possible; also, dedicate time to edit your videos properly so they come across as polished content presentations.
Presentation is just as vital as what's being presented!
Choose a Platform
Select an appropriate platform for delivering your courses, such as Udemy, SkillShare, Teachable, Kajabi, and Thinkific.
If you have unique knowledge and want to create a high-ticket course, you should focus on course creation platforms such as Kajabi or Thinkific.
If you need to craft an intensive half-hour course, such as How to Increase Your E-commerce Conversion Rate or How to Get 1000 Followers on Instagram in Two Weeks, then Udemy and SkillShare are the best platforms for you.
Both platforms provide payment processing services so that you can dedicate your attention to the creation process.
Promote Your Course
This is where the audience avatar in the previous step comes in handy.
You can make YouTube videos, social media posts, blog posts, and email newsletters targeting your avatar by asking and answering questions that keep them up at night.
You can also give away free samples and host webinars to generate interest in your course.
Finally, consider reaching out to influencers and bloggers in your niche with substantial followings and offer them to review your online course as affiliates.
Become a freelancer or consultant.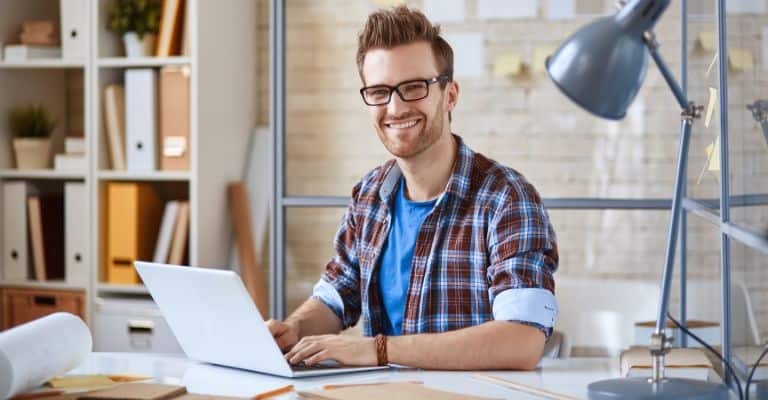 Freelancer or consultant is a self-employed worker who provides services to organizations or individuals.
Freelancers are usually thought leaders in technology, marketing, design, writing, and other areas.
They make money through project-based work or services they provide to clients, while consultants often bill their customers hourly or as part of a subscription package.
To give you an idea of the most popular freelancer high-paying job types out there, here are just a few examples:
Web Designers – Developing websites and online applications
Content Writers – Crafting blog posts, articles, and other written content
Illustrators – Creating visuals such as cartoons, drawings, logos, and more
Video Editors – Editing videos for commercials, movies, and YouTube channels
Data Analytics – Analyzing data collected from web-based sources
Social Media Specialists – Managing social media accounts for clients
IT Specialists – Providing remote or onsite support for computer systems and networks.
Photographers/Videographers – Capturing high-quality images or recordings for various activities.
The potential for freedom, flexibility, and financial gain is undeniably attractive.
But before you get too excited about becoming a freelancer or consultant, there are some essential things you need to consider.
Research & Plan
Before quitting your day job and diving headfirst into freelancing/consulting, it's essential to do your research.
This includes assessing the current market demand for your skillset and determining what rates people in your field are charging.
To ensure you have the basics covered, get a website, and invest in any necessary equipment like a business phone, a reliable computer, and a business email address.
Get Clients
You can also start on freelance platforms like Upwork or Fiverr or use digital marketing tactics like content marketing or educational YouTube videos.
Your prospecting should not stop here.
Far too many freelancers limit their potential to only Fiverr and Upwork and sometimes miss the entire forest for the tree.
As a freelance writer, you can expand your search beyond the numerous writing sites and explore other platforms like Writeraccess.com or WritersWork.com for more job opportunities.
Are you a marketing guru?
Then, why not start crafting email newsletters and putting pen to paper by writing some valuable content on the matter?
If you are a video editor, show off your talent and attract new customers by creating a YouTube channel to feature your work.
There's no better way to entice people to use your services than to see it in action!
Getting clients is arguably the most challenging part of freelancing/consulting, so be prepared for lots of hustle and be creative!
Build Your Brand
Now that you have some clients, it's time to start building your brand identity to attract even more business in the future.
Crafting compelling content on social media and creating an email list is essential to spreading your brand.
Did you know that customer testimonials are also great ways to build trust in your brand?
It would be best if you also considered creating content that can be shared with others through infographics, videos, podcasts, or ebooks. All these will help establish your brand as an expert in the field.
Start a dropshipping business.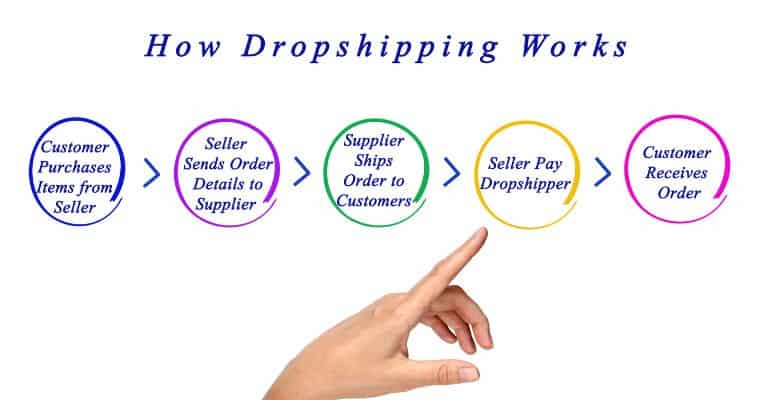 Dropshipping is a retail fulfillment method where a store does not keep inventory in stock.
Instead, when a store sells a product, it purchases it from a third-party supplier and has it shipped directly to the customer.
This allows the retailer to save time and money as they don't have to handle inventory storage or shipping.
Benefits of dropshipping
Low startup overhead
When you dropship products, your overhead costs are meager. In addition, you only need to pay when a product is already sold – no more worrying about putting money into overstocking items!
100% online-based business
Dropshipping allows you to launch your business anywhere, provided a reliable internet connection is available. So escape the office and embrace an entrepreneurial lifestyle!
Proven product demand
Since most dropshippers work with products already in demand and carry virtually no inventory, chances for success are high.
Fast turnaround
It is incredible how quickly an experienced dropshipper can set up a store from zero and begin selling online in only a couple of days.
Shopify is purposefully engineered to expedite dropshipping, allowing anyone to launch a business within seven days.
How to start dropshipping?
To make money with dropshipping, entrepreneurs must understand how to research and market products, create an online store, build relationships with suppliers, and advertise their products effectively.
Research Products
Research and find products with high demand, good profit margins, and fit within your niche. Then, when selecting items to market, prioritize durable products that will stand the test of time.
Additionally, target offerings address a specific issue or problem for your customers, as this practicality resonates with them emotionally.
For instance, featuring something like a LED collar for dogs will surely draw in potential buyers and maximize conversions!
Set Up an Online Store
When you have chosen the products for your store, it's time to create an e-commerce platform so people can buy them.
Fortunately, many comprehensive tutorials on Shopify's official site and YouTube will show you how to quickly and efficiently build a Shopify store. Let us not linger here as these resources go into more detail than this post can provide.
If you're starting, Shopify is your best bet for quickly launching your store. Its reliable and user-friendly platform makes it the perfect choice to get off on the right foot.
Build Relationships with Suppliers
Establishing relationships with suppliers is essential because not only it helps to secure quality products and competitive prices, but it also helps to build trust between the supplier and your store.
To begin building relationships with your suppliers, start by researching different suppliers who can provide you with the products you need.
Make sure that they have good customer service and a reliable delivery system in place. Avoid suppliers with a low rating and high return ratio.
If you are dropshipping from overseas, it is recommended to start with a few sample orders with different suppliers and build your supplier portfolio accordingly.
If you are dropshipping domestically, call your supplier and chat briefly. You will be surprised by how much you can learn about their customer support and how they will treat your customers.
Market Your Products
The essence of dropshipping marketing hinges upon the product. It is almost entirely unconcerned with branding, as nearly all customers come to your store due to a captivating advertisement or seeking an answer to their problem.
Your marketing effort should be focused on creating video ads in the form of Facebook ads, Tiktok ads, or YouTube ads.
Video outsells written or image ads tenfold; a successful ad can make or break a business.
Here's an example of a great video ad for Squatty Potty.
Fulfill Orders
Order fulfillment is an integral part of any dropshipping business. Therefore, ensuring that all orders are processed quickly and correctly is crucial.
Luckily, if you are working with Shopify, you can fulfill your order with a built-in app called Oberlo.
With Oberlo, you can import products directly from your supplier into your store with one click. You can also keep track of orders and manage inventory with Oberlo's tools.
Fulfillment is easy, and processing takes only a fraction of the time compared to traditional E-commerce stores using tools like Oberlo.
So, are you interested in starting a dropshipping business?
Running a dropshipping store takes time and dedication.
Many aspects of the business that aren't mentioned in this post are ad creatives, ad accounts, delivery time, customer service, an established business bank account, extra money for advertising, hiring and managing a virtual assistant, and much more.
If you want to build a prosperous dropshipping store, take the time to do your due diligence first because it is as competitive as any other business.
Become a social media influencer or YouTuber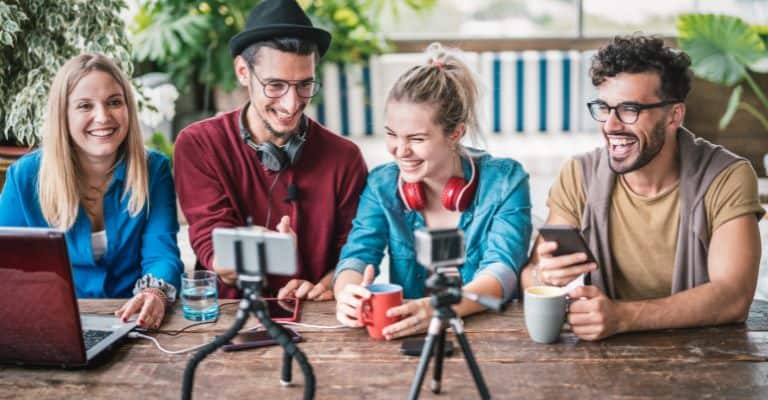 An influencer or YouTuber is an online persona with a large, engaged following on social media platforms such as Instagram, YouTube, and TikTok.
By creating unique content that resonates with their followers, they can build relationships, promote products and services, and share meaningful experiences.
Getting started as an influencer or YouTuber can be daunting, but don't let that stop you.
If you are passionate about a subject such as travel, tech, beauty, health, gaming, or whatever others are also passionate about, then go for it!
Here are the basic steps to get started:
Decide on content type – this could be anything from video tutorials, travel tips, tech reviews, beauty hacks, workout tips, or gaming sessions.
It should be related to your niche, and you should stay laser-focused on the subject unless your subject is about your life vlog.
Start creating content yesterday – Many would-be influencers let this step deter them and never even post a single video before they give up.
Luckily, you don't require expensive cameras or equipment; your smartphone is enough to begin creating content! Perfection is a skill that must be honed through practice, so start today!
Develop your brand – create a unique "persona" to which your followers can relate. This is why it is easier to focus on just one niche. For example, you want to be known as the "workout guy" or the "gadget review guy" so your audience will love your content.
We all know how enticing a captivating video can be. Who doesn't want to learn more about something they're passionate about? That's why it is essential to have an engaging channel that fans will return to and binge on- you'll eventually build your loyal following!
Build connections with brands – reach out to brands that align with your niche and pitch yourself as a potential collaborator.
Most influencers make much more money from sponsor deals than ad revenue share, one of the best passive income methods in 2023.
It is said that Kardashian can make up to $1 million per sponsored post she publishes, with the average earnings estimated at around $670,000 per post.
Create and sell digital products.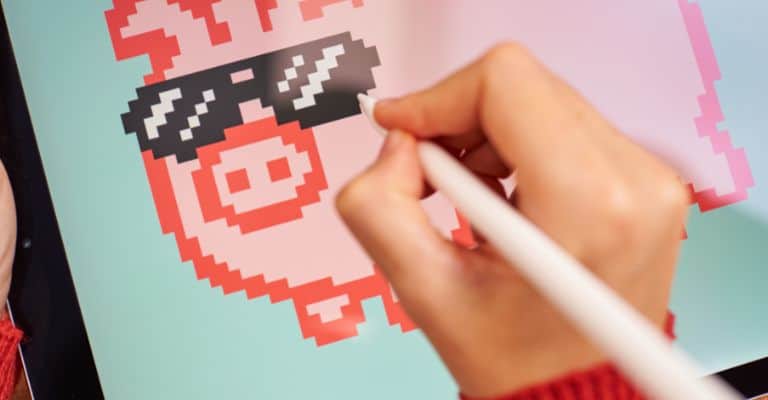 Selling digital assets online can be a great way to earn extra income and build your brand.
You can create and sell anything from ebooks, print-on-demand merchandise, WordPress themes, productivity templates, graphic designs, or music.
Understanding the different types of digital assets and the potential for earnings each asset class offers is essential.
As a digital designer, there are many places where you can sell and promote your designs.
Selling your work on sites like Etsy and Creative Market is a great way to get started, as they both have large, engaged audiences.
If you're looking to produce tangible items like mugs, t-shirts, and hoodies for your business, then Redbubble and Printful are two popular options.
Both platforms offer print-on-demand services that let you easily design and customize products.
If you're looking to start generating passive income, Amazon KDP and Amazon Merch offer great opportunities.
With KDP, you can upload physical or low-content books such as drawing books or children's illustrated stories. In contrast, Merch helps you market your designs on t-shirts and hoodies as both services list products directly onto the giant platform that is Amazon.com; just one unique and eye-catching design could bring in $1000 a day!
This is considered one of the best passive income opportunities in 2023, with a longevity lifespan that could last well into your retirement!
Start a blog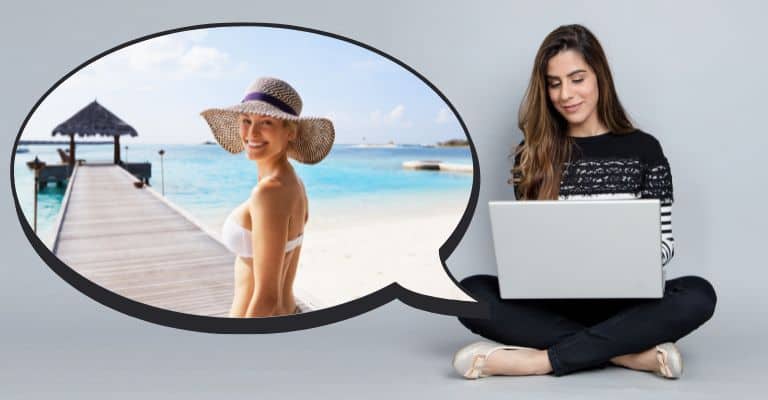 Making money blogging in 2023 is an excellent way to build a successful business.
Blogging is one of the simplest and most affordable ways to become an entrepreneur, as all you need is a computer and access to the internet.
When you blog, the possibilities are endless! You can explore various topics and craft captivating content that resonates with your target audience.
Plus, blogs are relatively easy to set up with minimal cost – all you need to do is find a hosting provider, choose a domain name, design your website using one of the free WordPress themes, and start posting content.
The good is that once your website has made its mark and draws a steady flow of monthly web visitors, you can leverage the power of your influence to monetize through sponsorships, collaborations, ad revenue sharing, course building, mastermind groups, or even offering Merch with your brand. The potential is virtually limitless!
So if you're looking for an innovative way to make money online in 2023, starting a blog is one of the best options. With the proper planning and dedication, you could easily make a full-time income from your blog in a few months.
Although it may take some time to start making money from your blog, don't let that discourage you. Make sure to have a savings account ready and save up any extra money in the meantime. Although there is no guarantee for money fast, successful blogs pay good money, so the consistent effort will eventually be rewarded with significant gain!
Here is a simplified step-by-step plan to get you started.
Find a reliable web hosting company.
Choosing a good hosting company for your website can be challenging, as there are plenty of options.
The most important factor when looking for a hosting provider is its hosting services, such as shared hosting or dedicated servers.
These services determine performance and speed, but if you are starting, choose shared hosting, typically from a few dollars to $50 a month.
While searching for the ideal hosting, other elements must be kept in mind. Essential components such as a dependable backup service, 24-hour tech support via live chat, and cPanel access to install software like WordPress must be factored into your decision-making process; price should not be the only consideration.
Register a domain name
Ultimately, selecting the appropriate domain name for your blog is essential in laying a foundation for success.
People will first observe your domain name when visiting your site, making it vital that you choose wisely, as it should represent who you are and what services or content you provide.
Crafting the perfect domain name is essential for any website. It should be concise and effortless to articulate; a two-word phrase that sticks in viewers' minds can work wonders!
Additionally, always opt for .com as it remains the de facto standard of web domains. Remember: short, memorable, relevant—and .com!
Build your blog with WordPress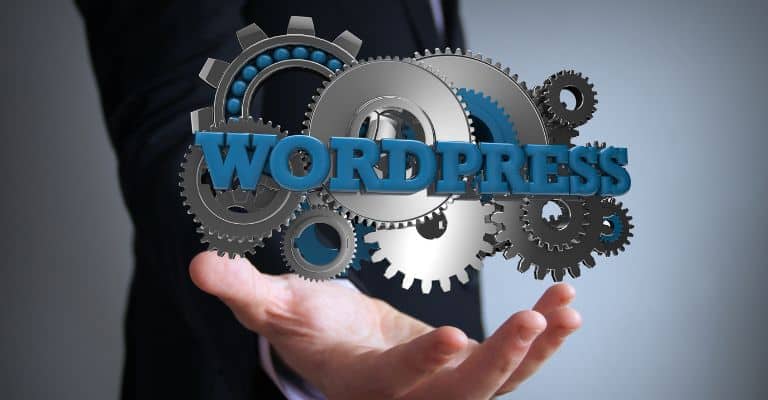 WordPress is one of the most popular blogging platforms due to its ease of use and flexibility. It can be used for many websites, from small personal blogs to large corporate sites.
WordPress is also very customizable, allowing users to create unique designs with themes and plugins. The platform also makes it easy to publish content, making it an excellent option for bloggers new to web development.
Additionally, WordPress is regularly updated and offers robust security features so users can relax knowing their blog is safe.
Top 3 key reasons why WordPress is the best blogging platform
Ease of use
Its intuitive design and user-friendly controls make it especially popular among those who are either new to the blogging world or want an easier way to manage their site.
With WordPress, even the most inexperienced coders can design a beautiful blog.
It provides an abundance of templates, plugins, and tools to personalize your website, so you never have to worry about not finding something that works for you.
Get creative with different layouts or explore its ready-made themes – whatever takes your fancy!
With its drag-and-drop feature and straightforward customization options, WordPress makes it easy for anyone to create a beautiful website or blog in no time at all.
SEO friendly
The platform's built-in SEO-friendly features include automatically tagging content with relevant keywords, optimizing the permalink structure of your blog posts to contain keywords, and allowing easy customization of meta tags (title, description) on each page.
Plugins like Yoast, All In One SEO, and Rankmath provide free SEO optimization tools that help you to write optimized content, generate sitemaps, track your rankings, rich snippets schema, social media integration, and much more.
Admittedly, SEO is the foundation for successful blogging, and WordPress makes it effortless.
It's free to use
WordPress is one of the most popular blogging platforms available; best of all, it's free to use!
In addition to being cost-effective, WordPress also offers plenty of ways to customize your blog with free themes, plugins, and widgets – giving you more control over the look and feel of your site.
If you want to start a personalized blog and save money, look no further than WordPress's official repository. Here you will find an abundance of professional plugins that provide similar functions as their paid counterparts for free!
With these features at your disposal, there is simply no better deal than WordPress, and no wonder it is the most popular blogging platform in the world.
Recent data from W3Techs reveals that over four in every ten websites on the internet are now powered by WordPress. This figure is only set to increase, with 43.2% of all sites using the platform in 2022 compared to 39.5% just a year prior! If you're searching for something online, there's an excellent chance it was powered by WordPress.
Key Takeaway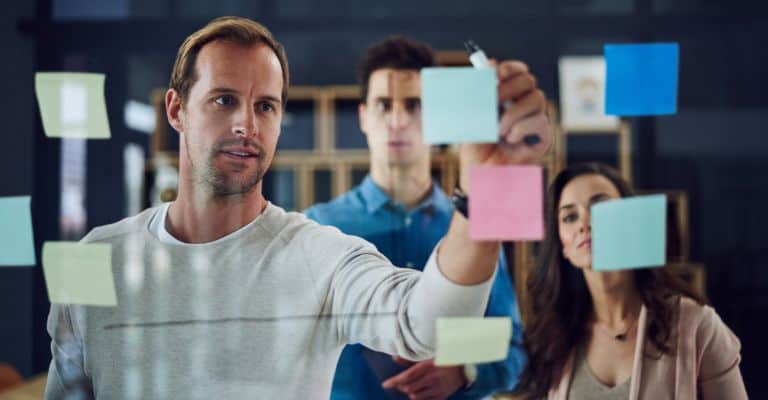 Making $1000 a day once does not guarantee you will make the same amount daily; as the old saying goes, "not every day is Christmas."
You can make 1000 a day by winning a scratch-off lottery ticket or applying for an introductory bonus credit card offer of $1000.
Dedication and commitment are essential if you are determined to make $1,000 daily, and these 7 top strategies can help you start today!
Capitalizing on high-ticket items or services where there is less competition than lower-priced products, making room for higher markups;
Creating an online course that has many benefits, such as flexibility and reaches;
Becoming a freelancer and deciding when and where to work.
Creating a dropshipping store quickly with Shopify and starting selling as soon as three days
Becoming a social media influencer or YouTuber, which allows for building relationships and promoting products and services to engaged followers;
You can create and sell digital products like ebooks, print-on-demand merchandise, WordPress themes, productivity templates, graphic designs, or music.
Blogging is one of the simplest and most affordable ways to become an entrepreneur. Plus, blogs are relatively easy to set up with a minimal cost.
Frequently Asked Questions:
How can I make $1,000 a day?
You can sell high-value goods or services; design and offer online courses; launch an eCommerce store; become a freelancer/consultant; establish a dropshipping business; use your influence on social media for profit; develop physical items or digital products, or start up a blog/YouTube channel that generates revenue from advertisements and sponsorships.
Constructing your income stream may take time, yet preserving that steady flow of capital should be easier when you eventually reach this goal.
Is it possible to make $1,000 a day with a side hustle?
Absolutely! Earning 1000 a day through side hustles is feasible. Many people have been able to use their side projects to become successful, full-time entrepreneurs with high incomes.
It may take some time and hard work, but hitting this financial milestone is possible if you have the right idea and plan of action for implementation.
Do I need a lot of money to start making $1,000 a day?
What kind of funds you need is contingent on the enterprise or money-making venture you decide to pursue.
For instance, investing in real estate or stocks may require a substantial initial investment, whereas launching a dropshipping business or crafting and retailing an online course can be done with limited capital.
How long will it take me to make $1,000 a day?
It all comes down to the type of venture you choose. Some choices can help you hit a $1,000-a-day income sooner than others.
Your experience level and market competition should also be taken into account when deciding on your business model; not only that but how much time and effort are you willing to invest? So keep those questions in mind before starting!
Is making $1,000 a day a realistic goal?
Achieving the milestone of earning $1,000 a day is possible for many individuals – all you need is an excellent idea, plan, and implementation.
Remember that everyone has their path to financial success; what works well for someone may not be suitable for others. However, it's essential to have realistic expectations as reaching this income level takes time and patience too!
A final thought, work and work you must.