Is Selling Life Insurance A Good Job Opportunity?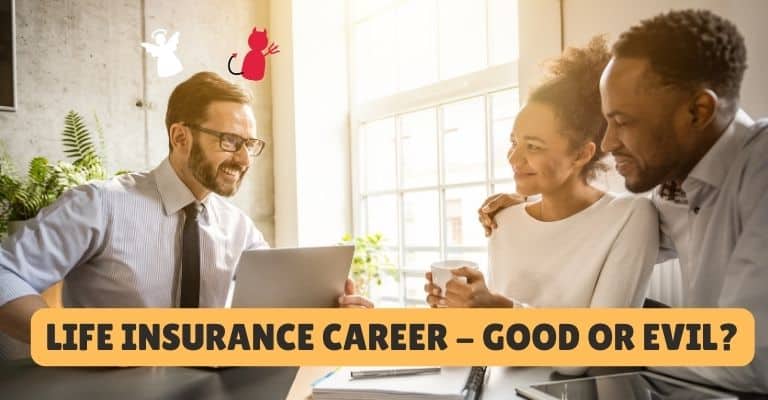 So is selling life insurance a good job opportunity?
Life insurance is a powerful tool for anyone looking to protect their family and loved ones. It can provide financial security for untimely death, illness, or injury. However, many people are unaware that selling life insurance also provides individuals with an exceptional job opportunity.
Becoming a life insurance agent could prove immensely rewarding for those with an entrepreneurial spirit and the drive to succeed.
Not only does this work allow you to help others by providing them with peace of mind, but you also get the chance to increase your income potential exponentially through sales commissions and bonuses. Furthermore, working as a life insurance agent allows you to create the hours and lifestyle that best suit your needs.
As Tony Robbins says: "Successful people ask better questions, and as a result, they get better answers" – so let us explore if selling life insurance is a viable career choice for aspiring entrepreneurs.
Tony Robbins says: "Successful people ask better questions, and as a result, they get better answers."
Click To Tweet
Overview Of The Life Insurance Industry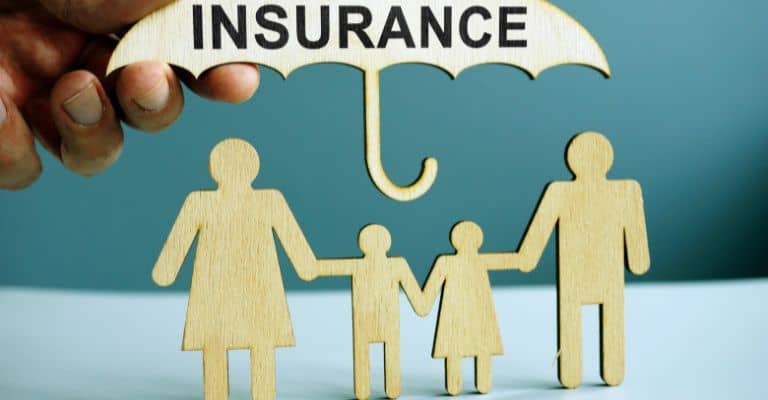 Life insurance is one of the world's most significant and essential industries. It plays a critical role in protecting families, businesses, and individuals from financial disaster by providing large lump-sum payments to beneficiaries upon the death or disability of an insured person.
Life insurance companies are responsible for issuing policies guaranteeing these payouts and managing their investments to continue offering this invaluable service.
Life insurance sales have been around since ancient times. Still, it was not until recently that formalized systems were implemented to ensure policyholders received fair compensation for their premiums.
This changed when governments introduced regulations requiring insurers to provide specific guarantees, such as benefit levels. In addition, particular claims would be honored regardless of risk factors like age, health status, lifestyle habits, and occupation.
Today's life insurance market offers various products with different features and options tailored to meet individual needs.
This allows people to purchase coverage that best meets their particular circumstances while providing peace of mind knowing their loved ones will have financial security if something happens to them unexpectedly.
Key Takeaway:
In 2021, the U.S life insurance industry had premiums of $864B
Selling life insurance is thus a great job opportunity because it allows professionals to help others protect what matters most: family and future generations well-being.
The Role Of An Insurance Agent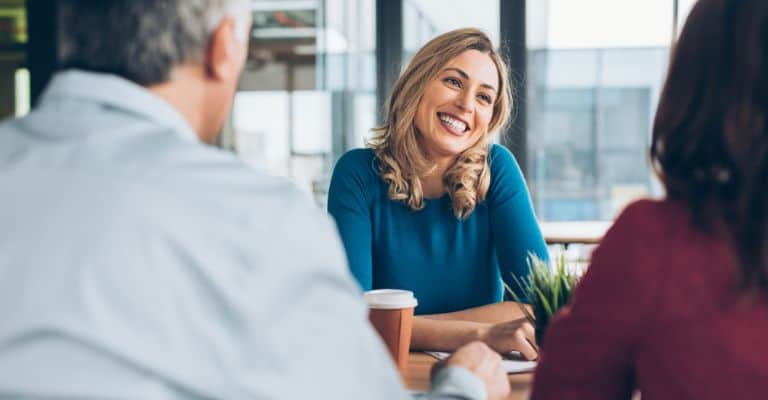 A successful life insurance agent must be knowledgeable about various products from multiple companies and how they can help their clients with risk management strategies to ensure appropriate protection against unforeseen events.
They should also possess strong communication skills that enable them to explain complex concepts in simple terms so that people can make informed decisions on the type of coverage that best suits their needs and budget.
Also, excellent customer service skills will keep customers happy and increase referrals for future business opportunities.
Life insurance sales jobs provide many potential benefits, including financial stability, flexibility, autonomy over your career path, personal satisfaction from helping others protect their family's assets, and often higher profits than other sales roles.
Those motivated by commission-based income can earn more if they can effectively manage relationships with customers while consistently meeting the quotas or goals set by employers.
Interesting Fact:
In 2018, 74% of life insurance policies were bought through an agent or broker.
Furthermore, because most work is done remotely nowadays due to Covid-19 restrictions, there is no need for costly office space. Instead, one only requires proper licensing, training, and certifications depending on state regulations.
In summary, becoming an adequate life insurance agent requires knowledge of various policies offered by different insurers and exceptional communication and customer service skills.
While demanding hard work and dedication like any other profession does, working as an insurance agent has the potential to give you both financial security and meaningful job satisfaction when properly executed.
Requirements For Becoming An Insurance Agent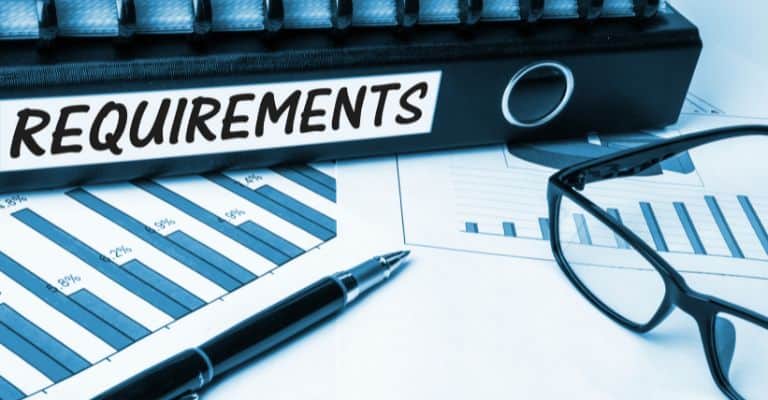 A career as an insurance sales agent can be rewarding for those looking to provide financial security and peace of mind to individuals, families, and businesses. However, life insurance agents are required to obtain a license to practice their profession, subject to the laws of each state.
Generally speaking, obtaining a license requires passing examinations on topics like product knowledge and ethics. In addition, candidates must complete pre-licensing courses approved by the licensing authority to become eligible for licensure.
In addition to qualifications such as education or experience that vary from state to state, applicants typically need at least a high school diploma or equivalent before becoming licensed.
Fortunately, many states offer online pre-licensing training programs that allow prospective life insurance agents to begin working toward their licensure before they even have their diplomas.
Moreover, several companies also offer continuing education opportunities designed specifically for existing agents who wish to learn more about different products and techniques related to selling life insurance policies.
Key Takeaway:
Most states require life insurance agents to pass a licensing exam, and agents must complete continuing education courses annually to keep their licenses valid.
The rewards for becoming an insurance agent go far beyond just monetary compensation – it's also essential for aspiring professionals within this field to have strong interpersonal skills and problem-solving capabilities so that they can effectively serve clients with diverse needs and backgrounds.
With dedication and hard work, those interested in helping others safeguard their futures can find great satisfaction in working as a life insurance agent. Building lasting trust while earning generous commissions is possible through sound business practices and excellent customer service.
Benefits Of Selling Life Insurance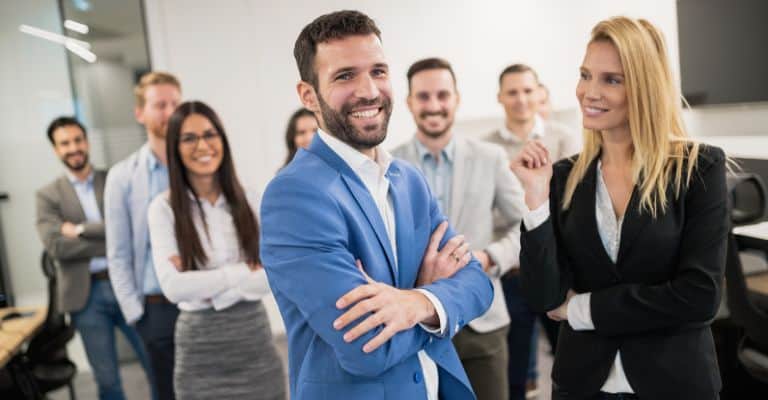 The life of an insurance agent can be the gateway to achieving financial freedom. It offers a unique opportunity for independent agents looking to make their own money while helping others achieve peace of mind with their finances.
Selling life insurance has many benefits that draw people in and keep them motivated to pursue success:
A potential for high earnings: successful life insurance agents can earn large salaries depending on the type of plan sold.
Low-risk business venture: Unlike other businesses, there is virtually no overhead cost associated with selling life insurance; it's primarily commission-based.
Flexibility and independence: As an independent life insurance agent, you can work when and where you choose—allowing for more flexibility than most traditional jobs offer.
The satisfaction of helping clients reach financial security: Nothing compares to knowing that you protected someone against unforeseen events or circumstances.
In addition to these advantages, becoming a licensed life insurance agent requires minimal qualifications and little start-up capital—making it accessible to just about anyone willing to put in the effort. With hard work, dedication, and passion, individuals can reap great rewards as they climb the ladder toward success as a life insurance agent.
Key Takeaway:
Helping people secure their financial future can be a fulfilling and rewarding career for many individuals who become agents.
Furthermore, industry research suggests that top-performing agents often see commissions upwards of $100K annually due to company bonuses—demonstrating how lucrative this career path can be.
Ultimately, selling life insurance provides unlimited opportunities for those looking to unlock true financial prosperity through entrepreneurship without taking excessive risks.
Potential Earnings For Agents
It can be a lucrative career opportunity to sell life insurance. Agents have the potential to earn an income that is both stable and generous – particularly those who can generate their leads or work as independent agents.
The amount of money an agent makes depends on several factors – such as how much effort they put into selling insurance policies and the type of policy sold.
Insurance salespeople may receive commission payments based on each new policy they successfully sell, with commissions ranging between 5-10% of customers' premiums.
Interesting Fact:
The average sales commission for a life insurance policy is between 50-100% of the first annual premium. Some companies may offer higher commissions for more expensive procedures.
This means that if an agent sells multiple high-value policies in one month, they could make substantial money.
Furthermore, many agencies also offer performance bonuses for successful agents; these bonuses tend to increase with every additional policy sold beyond a certain threshold.
These rewards often come in addition to any salary payments made by employers.
Many companies compensate their employees through base salaries, which are determined by individual performance levels and internal remuneration structures.
Ultimately, there is no definitive answer regarding the earning potential for life insurance agents – but with hard work and dedication, this profession can prove very rewarding financially.
Independent Vs. Captive Agents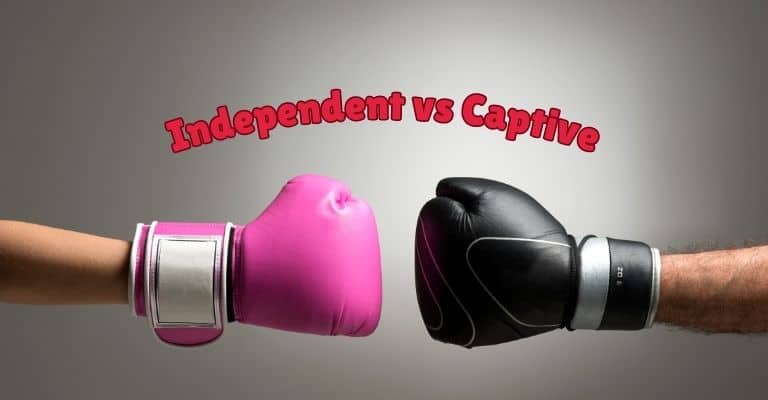 Whether selling life insurance is a good job opportunity depends on the individual and their goals. For example, being an independent insurance agent means you can make your schedule, market directly to customers, and sell multiple policies from different companies.
On the other hand, captive agents work for one company and usually have set hours and predetermined commission rates.
Becoming a captive or independent agent requires careful consideration since it will affect many aspects of the career. To help sort through these differences, a table contrasting each type of agent is provided below:
| | Independent Agents | Captive Agents |
| --- | --- | --- |
| Schedule | Flexible; Set Own Hours | Fixed; Set By Employer |
| Commissions | Variable Rates; Paid by Insurer Directly | Fixed Rate; Paid Through Employer Only |
| Marketing Strategy | Self-Promotion & Networking Required | Employer-Provided Leads & Advertising Campaigns Available |
Ownership Structure Independently Operated Business Entity Company Employee
Aspiring agents must ask themselves questions such as "Do I want flexibility in setting my hours and rate?" or "Am I comfortable with self-promoting to generate leads?" The answers to these questions should shape their route when entering the industry.
The most significant difference between independent and captive agents lies in ownership structure – while both are involved in sales activities, only independent agents possess autonomy over their business operations.
This means they have control over how much time they allocate towards marketing campaigns, customer service outreach efforts, etc., allowing them to customize every aspect of their operation according to personal preference.
On the other hand, captive agents may not enjoy this same degree of freedom since all decisions come from the employer's headquarters. Understanding this divide is essential for making an informed choice about whether selling life insurance is right for you.
Different Types Of Policies And Products Available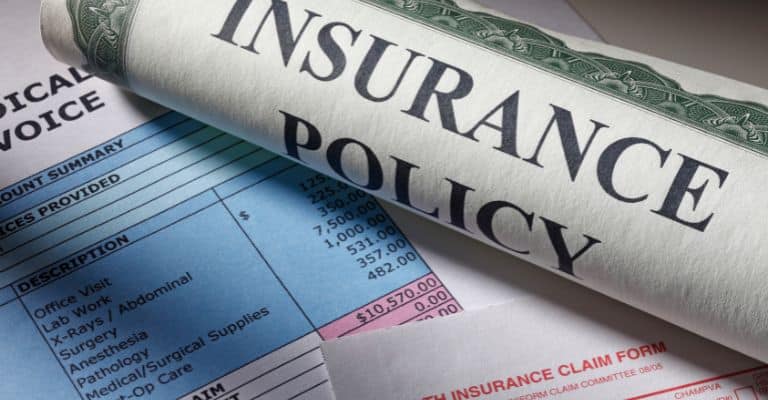 Life insurance is essential for achieving financial security and peace of mind. Various policies and products are available to meet different individuals' needs.
Term life insurance covers a specific period, typically 10-30 years, while permanent or whole life insurance offers a range throughout your lifetime.
Interesting Fact:
Term life insurance is designed to provide financial security in the event of your death during the term; if you outlive the time, your beneficiaries won't benefit from the policy.
Health insurance covers medical costs related to a severe illness or injury. In addition, term and permanent life insurance provide death benefits if you pass away during the policy's duration, allowing your loved ones to pay off debts or maintain their lifestyle as they adjust to their loss.
Additionally, some riders can be added to a policy to customize it further.
These include disability income protection which pays out additional funds should you become disabled due to injury or illness; long-term care coverage, which helps with extended health care expenses associated with aging; child rider, which pays out when children reach certain milestones in their lives such as graduating from college; and accidental death benefit rider which pays more in case of death resulting from an accident.
The options available allow anyone to find the right fit for their situation and goals. With careful planning and consideration, getting the appropriate life insurance policy can help protect one's family financially.
Choosing A Life Insurance Company To Work With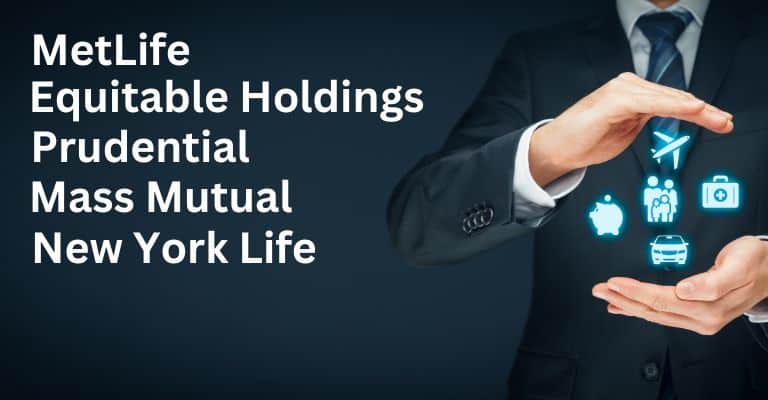 Many factors must be considered when choosing a life insurance company to work with. However, the right choice can make all the difference in whether you become a successful agent.
Therefore, it is essential to research which companies offer the best products and services for your needs.
The life insurance industry is highly competitive, so taking the time to understand what each company offers will help you select one that meets both your personal and professional objectives.
Start by researching companies and browsing their websites for more information. Here's a pdf published by Federal Insurance Office in 2022 with stats and details on the insurance industry.
Review reviews from current and former customers can provide invaluable insight into how they operate and treat their clients. Additionally, look at ratings from independent sources such as Consumer Reports or A.M. Best before deciding where to apply for employment.
It is also essential to ask yourself: What kind of commission schedule does the company offer? Do they have an established training program? Does their team culture match up with my values?
Answering these questions can give you a better idea if working with a particular insurer would be beneficial or detrimental to achieving success within the life insurance industry.
Ultimately, selecting an appropriate insurance company is essential when pursuing a career in selling life insurance; ensuring you choose one with great resources and support makes all the difference in becoming a successful agent.
Challenges Faced By Agents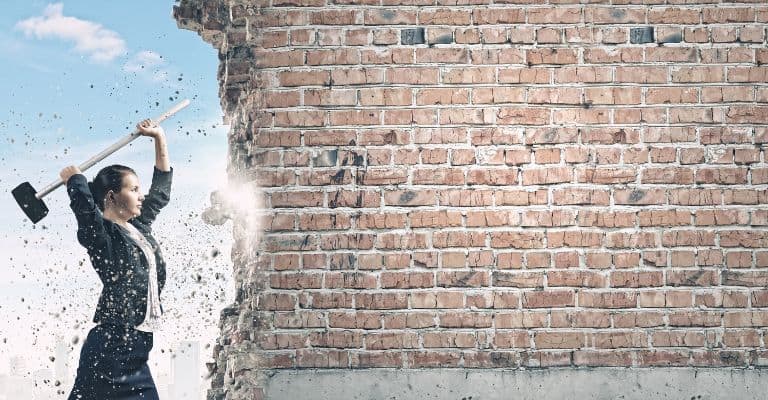 Selling life insurance presents a unique set of challenges to agents. It requires an immense amount of hard work, dedication, and focus to be successful.
First, lead generation is challenging, often requiring cold-calling potential clients or using various marketing techniques.
Agents must be able to identify potential leaders and then leverage those relationships into sales opportunities. This can take up much time and resources if done correctly.
Second, it is challenging to understand the different types of policies available and how they best suit each client's needs. Insurance products vary significantly from one company to another, so agents need to understand their options before making any recommendations.
Third, agents must also stay up-to-date with constantly changing industry regulations and laws that impact their ability to do business effectively. These rules and regulations can significantly affect pricing structures, policy limitations, coverage amounts, etc., so being aware of them is essential for success in this field.
Lastly, selling life insurance involves developing trust with prospective customers and building solid relationships.
People want to feel secure when purchasing these products, so agents must demonstrate their expertise through meaningful conversations and quality customer service.
Lead Generation: Cold Calling & Other Strategies
Understanding Different Types Of Policies
Keeping Up With Regulatory Changes
Developing Trust And Relationships
Considerations Before Pursuing A Career As An Agent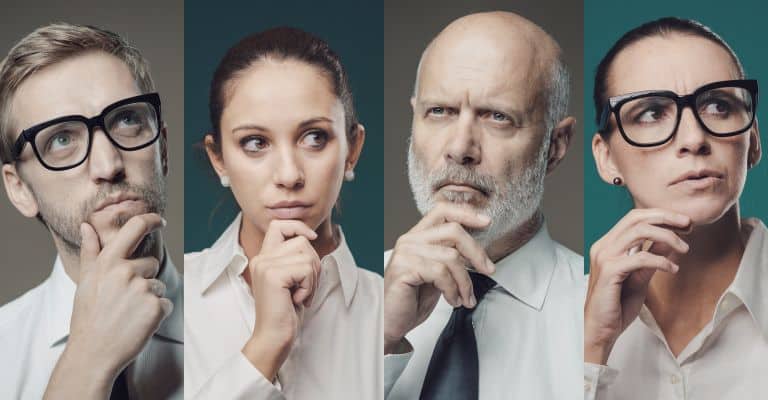 As the old saying goes, "Nothing ventured, nothing gained." Selling life insurance is a potential job opportunity that comes with unique considerations before pursuing a career as an agent.
Click To Tweet
Insurance sales agents earn commission-based pay, and to be successful, they must have excellent communication skills and negotiation tactics. Thus, it is essential for anyone interested in selling life insurance to consider the following factors carefully.
The first factor to consider when deciding whether or not to pursue a career as an insurance agent is one's financial goals and lifestyle preferences. For example, agents typically need to invest their money into marketing materials such as business cards and brochures.
Additionally, most companies require agents to work long hours to generate leads and close deals, which could result in sacrificing time spent with family members.
Therefore, realistic expectations about how much income can be earned from this role are essential before beginning any training or licensure process related to becoming an agent.
A second consideration is the legal requirements associated with being an insurance sales agent, including obtaining state licensure through passing examinations that cover topics such as ethics, laws regarding types of policies available for sale, and product knowledge.
Furthermore, each policy requires paperwork that must be completed correctly for clients' applications to be approved by insurers; thus, accuracy is paramount when performing these tasks under tight deadlines.
| Pros | Cons |
| --- | --- |
| Financial Rewards | Legal Requirements & Exams |
| Flexibility & Autonomy | Investment Required |
| Opportunity To Help Others | Long Hours/Sacrifice Time With Family Members |
In conclusion, is selling life insurance a good job?
The life insurance industry is ever-changing, and a career as an agent can be rewarding and challenging. However, before pursuing such a path, it's essential to consider the requirements and responsibilities of this role, the types of policies available, and potential earnings.
While several benefits are associated with selling life insurance – including financial stability, flexibility, and helping individuals secure their future – it may also come with challenges such as long hours, competition from other agents, or demanding clients.
Becoming an insurance agent can be highly lucrative if approached correctly. It takes dedication, determination, and passion for people to succeed in this business.
Still, most importantly, it requires a thorough understanding of the different policies available and some luck along the way. As the saying goes: "If you're willing to work hard enough, anything is possible" – this certainly holds when considering a career in life insurance sales.