Affiliate Marketing For Youtubers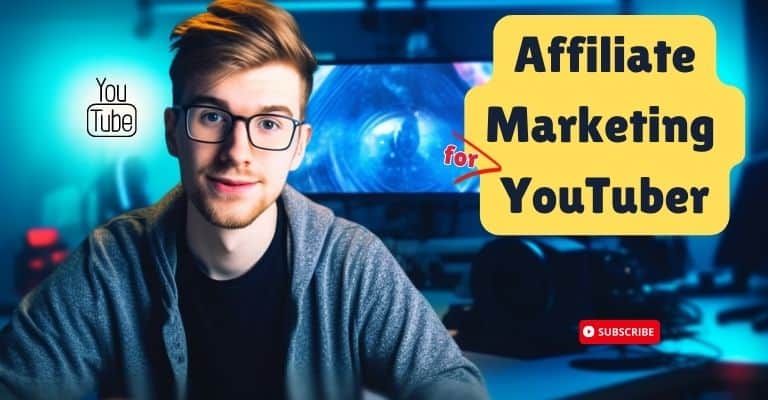 It's no secret that YouTube has become the go-to platform for content creators and influencers looking to share their passions, talents, and knowledge with the world. But, as a YouTuber, you're not just creating videos – you're building an online presence where people can come together to learn from and be entertained by your unique perspective.
But let's face it; we all want to make money doing what we love, right? So there's never been a better time to start capitalizing on your creativity through affiliate marketing.
You might wonder: 'What exactly is affiliate marketing for YouTubers?' Don't worry – as an expert in this field; I'm here to guide you step-by-step into generating income from your channel while staying true to your brand and audience.
By partnering with brands and promoting products or services that align with your niche, you can make commissions every time someone clicks on your affiliate link or makes a purchase based on your recommendation. It's about merging innovation with monetization – something all savvy content creators should strive for!
So buckle up because we're diving headfirst into how affiliate marketing can help elevate both your influence and earnings as a YouTuber.
What Is Affiliate Marketing?
Did you know the affiliate marketing industry is worth over $12 billion worldwide?
Tapping into this lucrative market has never been easier as a YouTuber, thanks to affiliate networks and influencer marketing. By partnering with brands through these networks, you can earn commissions based on different pricing models, such as pay-per-click (PPC), pay-per-sale (PPS), or even pay-per-lead (PPL). This helps generate additional income and allows your channel to grow by offering valuable content related to products and services.
Of course, it's essential to keep ethical considerations in mind when promoting affiliate products. Being transparent about sponsored content ensures customer loyalty and maintains trust between you and your audience.
Select products that align with your values and benefit your viewers; otherwise, dishonest promotions could harm your reputation and brand partnerships. So remember, while diving into affiliate marketing can be incredibly rewarding for YouTubers like yourself, making authentic connections with your audience should always remain at the forefront of your endeavors.
Benefits Of Affiliate Marketing For Youtubers
One of the most significant benefits of affiliate marketing for YouTubers is that it allows them to monetize their passion for creating content.
By choosing products and services that align with their niche, they can effortlessly promote these items while targeting viewers genuinely interested in what they have to say.
This means they get to share valuable information with their audience and earn a commission from each sale made through their unique referral links.
Moreover, engaging in affiliate marketing aids YouTubers in tracking data and developing relationships with brands and companies.
As a result, this paves the way for potential sponsorship deals, collaborations, and other opportunities to grow their channel further.
So, by incorporating affiliate marketing into their strategy, creators can effectively boost both revenue streams and overall success on the platform!
How To Get Started
Remember the thrill of embarking on a new adventure, stepping into uncharted territory? That's what you're about to experience as we dive into how to get started with affiliate marketing for YouTubers.
Creating ads that resonate with your audience, tracking trends in your niche, and developing strategies tailored specifically for your channel are crucial to success.
As you navigate these waters, remember that finding affiliates who align with your brand values and researching competitors can provide valuable insights and opportunities for growth.
Embrace innovation – it may be the key to unlocking untold potential in this exciting affiliate marketing world!
Identifying Relevant Brands
Researching a brand's reputation is vital – it'll help you determine if it's worth partnering with. Likewise, evaluating the brand's audience fit is essential – you don't want to pitch products to the wrong demographic.
Researching Brand Reputation
Imagine the crushing disappointment you'd feel if, after working hours of creating content and promoting a brand, your audience loses trust in you because the brand turns out to be less than reputable.
Researching a brand's reputation is crucial before partnering with them for affiliate marketing.
As an expert YouTube marketer, evaluating the company's standing by measuring ROI, analyzing customer reviews, and determining their overall trustworthiness is essential.
Keeping up-to-date on innovative methods for assessing brands will help you make informed decisions that align with your channel's values while maintaining credibility among your viewers – leaving no room for regret or backlash!
Evaluating Brand Audience Fit
Now that we've touched on the importance of researching a brand's reputation to avoid damaging your own, let's dive into another crucial aspect of identifying relevant brands: evaluating brand audience fit.
As an expert YouTube marketer, you know that measuring success goes beyond numbers; it's about finding brands whose values and offerings align with your target demographic.
By carefully researching brands and understanding their customer base, you can identify opportunities for collaboration that are more likely to resonate with your viewers.
Key Takeaway:
Connect with your viewers by responding to comments, engaging with them on social media, and being authentic. A loyal audience is likelier to trust your recommendations and purchase through affiliate links.
Innovative partnerships involving leveraging influencers and authentically integrating products or services into your content will help maintain credibility and create engaging experiences for your audience – ensuring a win-win situation for everyone involved!
Building Relationships With Brands
Building solid relationships with brands is essential for successful affiliate marketing on YouTube. Networking tips and forming partnerships can help you take your influencer outreach to the next level, securing profitable collaborations mutually benefit both parties.
Engaging in meaningful conversations with potential partners will ensure a long-lasting and trustworthy relationship, while content optimization techniques will ensure your videos stand out.
Creative strategies are essential when establishing brand connections; think outside the box and showcase what makes your channel unique. Always remember that innovation drives success, so constantly seek new ways to improve your content and grow your audience base.
By staying ahead of the curve, you'll become an invaluable asset to any brand looking for influencers like yourself!
Creating Engaging Content
Now that you've built solid relationships with brands, it's time to leverage those connections and create engaging content for your audience.
Did you know that 81% of marketers found that increased traffic occurred with as little as six hours per week invested in creating engaging content? You can achieve impressive results with the right approach without dedicating all your time to content creation.
Key Takeaway:
Focus on producing engaging, informative, and entertaining videos. High-quality content will keep viewers returning and increase their chances of clicking on your affiliate links.
One key aspect of creating engaging content is tailoring it according to affiliate trends and audience targeting. This will help maximize the impact of your efforts and drive higher conversions through link optimization.
To ensure success, consider following these three crucial steps:
Step 1: Research current affiliate trends
Stay relevant and up-to-date with what works best
Step 2: Identify your target audience
Tailor content specifically for their interests
Step 3: Optimize links within your content
Improve click-through rates and increase sales
By focusing on these strategies, you will be able to create more engaging content tailored to your viewers' preferences and make better use of the relationships you've built with brands.
Leverage these relationships by seeking exclusive deals or promotional offers from them that would appeal to your target audience. Remember, when both parties benefit from a collaboration, they will likely continue working together.
So don't wait any longer – start crafting creative and captivating content today! By staying ahead of affiliate marketing trends while watching effective audience targeting techniques, you'll be well-equipped to produce highly successful campaigns using optimized links in no time. As a result, watch as your hard work pays off big-time – boosting engagement levels across the board and propelling yourself further toward YouTube stardom!
Understanding Affiliate Links
When diving into the affiliate marketing world, YouTubers need to understand how affiliate links work. These unique URLs are the backbone of your success in this field, allowing you to track results and earn commissions from driving traffic to products or services.
You can start creating content incorporating these valuable links by partnering with various companies and getting approval for their programs.
As an innovative creator, mastering negotiating terms is as crucial as crafting engaging videos. This skill will enable you to secure better commission rates and exclusive deals within your niche while ensuring continued revenue and audience engagement growth.
Interesting Fact:
Join multiple affiliate programs to broaden your income sources. This will help mitigate the risk of relying on one program and provide additional revenue streams.
Keep pushing boundaries by staying informed about new trends and opportunities in affiliate marketing – after all, innovation drives progress!
Promoting Affiliate Links
Creating affiliate links is easy; just follow the instructions of the affiliate program you've signed up for, and you'll be ready to go. Adding affiliate links to your YouTube channel is a great way to monetize your content and start earning some passive income!
Creating Affiliate Links
Picture yourself diving into a sea of endless opportunities with affiliate marketing, where you're the captain navigating through good waters.
As an expert in this field, specifically for YouTubers like yourself, I can't stress enough how vital it is to create effective and trackable affiliate links that'll lead your audience straight to their desired destination – your commission earnings!
With tools such as tracking analytics at your disposal, mastering the art of crafting these golden tickets becomes all the more enjoyable as you test different strategies and identify what resonates with your viewers.
Moreover, partnering up with reliable affiliate networks ensures you access top-notch products or services worth promoting on your channel while benefiting from innovation-driven solutions designed to optimize conversions.
So embrace this lucrative journey without hesitation because there's no better time than now!
Adding Affiliate Links To Youtube
Now that you're pumped about affiliate marketing, let's talk about adding those nifty links to your YouTube channel.
As a YouTuber, reaching viewers effectively is all about optimizing videos and strategically placing these golden tickets within your content.
Think beyond just video descriptions – consider incorporating them in pinned comments or as interactive elements throughout your video for a seamless user experience.
Content diversification is crucial in engaging different audience segments, so don't be afraid to experiment with various link placements and creative strategies!
Remember, innovation drives success in capturing clicks and earning commissions from your ever-growing fan base.
So get out there, and start turning those views into pure profit!
Tracking Performance
Now that you've mastered the art of promoting affiliate links on your YouTube channel, keeping track of your progress and measuring your success is essential. After all, how can you improve if you don't know what's working and what isn't?
Take a cue from successful YouTuber Casey Neistat, who leveraged his engaging content and massive audience to drive traffic to Amazon via affiliate links for products he reviewed or featured in his videos. By tracking performance, Neistat could identify which content resonated most with viewers, leading them to click through and purchase.
Setting goals is crucial when analyzing data and making sense of your efforts. With clear objectives in mind, you're better equipped to assess whether your search optimization techniques are paying off and if the strategies you've developed are translating into tangible results.
Key Takeaway:
Regularly analyze your video performance and affiliate sales data. Use this information to optimize your content strategy, identify what works best, and focus on creating more of that type of content.
Proper documentation of this information will help you refine your approach over time – remember, innovation doesn't happen overnight! Instead, it takes consistent effort and analysis to stay ahead of the curve as an affiliate marketing expert for YouTubers.
Maximizing Your Profits
Maximizing your profits in affiliate marketing is all about leveraging the right tools and strategies to boost your reach, engagement, and conversions.
One crucial aspect you should never overlook is utilizing tracking tools that help you monitor your performance, identify trends, and optimize your efforts based on actionable insights.
Additionally, focusing on high-quality content creation not only keeps your audience engaged but also significantly increases the chances of them clicking through to purchase products or services from your recommendations.
Another effective way to increase your earnings as a YouTube influencer is by expanding beyond affiliate marketing and exploring other avenues like influencer outreach programs, social media partnerships for cross-promotion, and even direct brand collaborations.
By diversifying your revenue streams and building solid relationships with fellow influencers and brands within your niche, you'll open up new opportunities for growth while staying ahead of the curve in an ever-evolving industry landscape.
Conclusion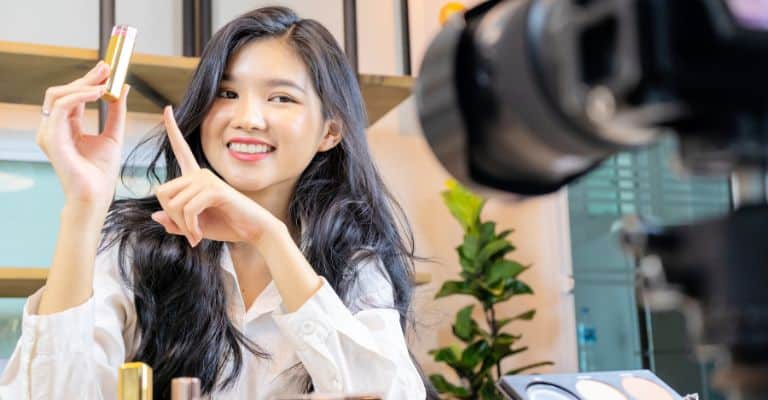 In conclusion, affiliate marketing can be a game-changer for YouTubers looking to diversify their income streams. Just imagine earning passive income. Yet, simultaneously, you sleep or go on vacation, all thanks to the relationships you've built with brands and your ability to promote products that genuinely resonate with your audience.
As an expert in affiliate marketing for YouTubers, I've witnessed firsthand how incorporating these strategies can lead to significant growth in subscribers and revenue. In one case, a YouTube creator's monthly earnings skyrocketed by over 300% after implementing targeted affiliate links within their content.
This is like planting seeds in fertile soil – nurture them consistently, and they'll eventually grow into a thriving source of sustenance.
Remember, success in any venture requires dedication and consistent effort. By identifying relevant brands, building strong relationships, understanding the ins and outs of affiliate links, promoting those effectively within your content, tracking performance data diligently, and continuously optimizing your promotions to maximize profits – you'll soon realize just how powerful affiliate marketing can be for your YouTube channel.
So why not leap today? Your ambition and creativity only limit the potential rewards!