Instant Cash: Top 5 Same Day Pay Jobs for Quick Money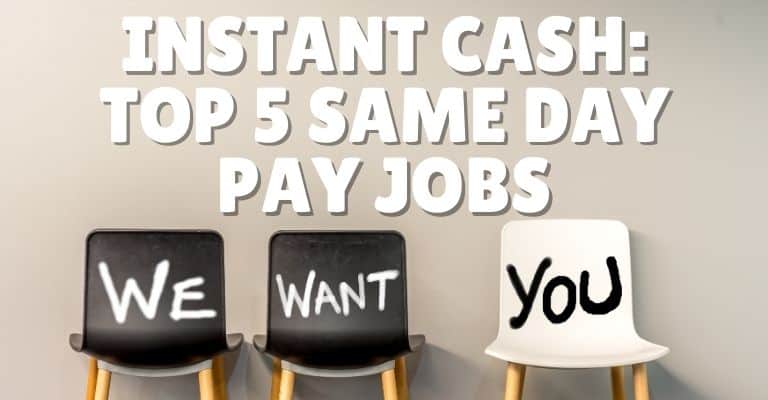 Are you interested in same day pay jobs?
Are you looking to make some quick cash today? Here are some same-day pay jobs that could help you quickly get paid.
Before exploring these excellent job opportunities, remember that manual labor typically offers the fastest means of payment. For instance, construction and manufacturing jobs offer quicker payment than other industries. So if you're looking for quick payouts, prepare to get hands-on!
The most common pay period is biweekly, followed by weekly, semimonthly, and monthly. Specific pay periods are more common in some industries than others. For example, 82.4 percent of construction establishments use a weekly pay period. The most common pay period—biweekly—is more likely to be used by larger establishments than smaller ones.

https://www.bls.gov/ces/publications/length-pay-period.htm


Aside from the fast payment schedule, same-day pay jobs offer an ideal solution for students, stay-at-home parents, and freelancers.
While most jobs involve a preset shift that you must adhere to, same-day pay jobs allow you to work when it fits your schedule. If you want to add extra income without sacrificing your other priorities, same-day gigs are a great option. You can choose between working during the week or only on weekends and holidays – whatever works best for you!
Without further ado, let's dive in.
Disclosure: Some of the links in this article may contain affiliate links, which may provide compensation to me at no cost to you if you decide to purchase. These are products and services I've personally used and stand behind. This site is not intended to provide financial advice and is for entertainment only. You can read our affiliate disclosure in our privacy policy.
Sitting jobs (best same day pay jobs)
Sitting jobs, including dog sitting, babysitting, and house sitting, can be a great way to make some extra money.
Based on the highly scientific formula below, we conclude that time plus responsibility usually equals instant pay. This is especially true for sitting jobs that involve more responsibility than time, such as babysitting.

Babysitting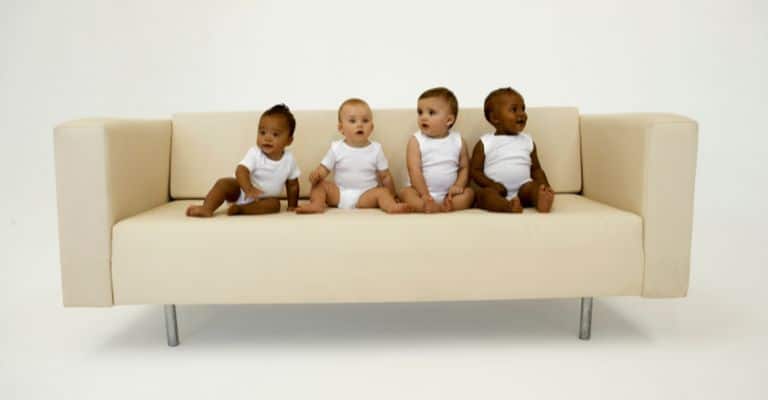 Babysitting is an increasingly popular gig that allows you to earn extra money while helping other busy families.
If you're patient, caring, and responsible enough to take on caring for a child, this could be the perfect side hustle for you.
Generally, all you need to get started are basic qualifications such as a valid driver's license and experience dealing with young children.
Additionally, depending on the family and your experience level, you may also need background checks or referrals.
Once you've sorted everything out, start letting people know through word of mouth or online services like Care.com. With the proper preparation and effort, there's no reason being a babysitter can't become a successful side hustle for you!
Resource: Care.com, Sittercity, Helpr-app.com, Bambinoapp.com, Urbansitter.com, Nannylane.com
Dog Walking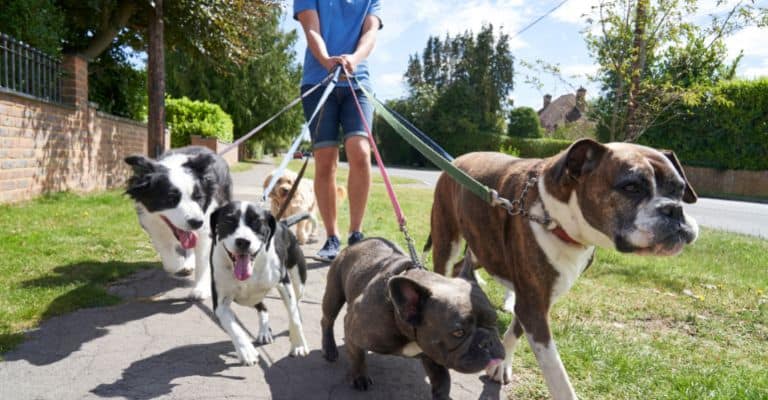 Dog walking is quickly becoming one of the most popular side hustles around. If you're a lover of animals and enjoy fresh air, this could be the perfect way to make a little extra money while having fun.
To start with dog walking as a side gig, you'll need basic qualifications such as being over 18 years old, reliable transportation, and experience dealing with dogs (ideally from a professional setting).
Furthermore, some areas may require specific background checks and paperwork before hiring a dog walker. If you're looking for convenience and safety when searching for dog walking gigs, apps like Rover are the perfect tools that easily provide such services.
Resource: Rover.com, Scout, PowerPetSitter.com
Pet Sitting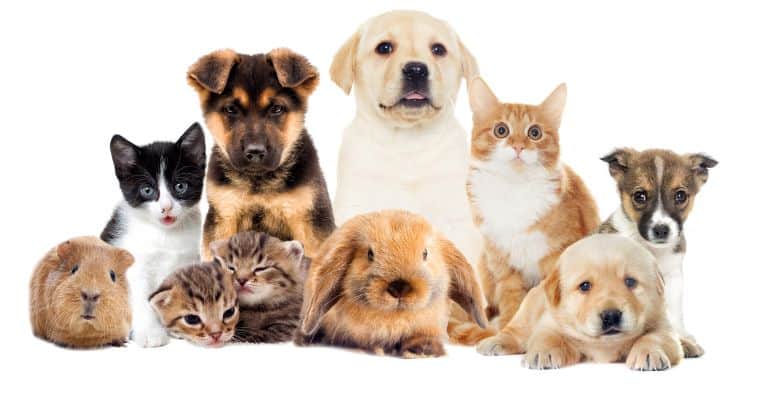 For anyone 18 and older who loves animals, pet sitting is the perfect opportunity to earn additional income. Plus, you don't need much — with just a few prerequisites such as knowledge of caring for pets and accommodating space to host your furry companions in style – you'll be ready to start your journey!
Additionally, depending on the type of services you provide, you may require additional background checks and paperwork before officially becoming a pet sitter.
Once that's sorted out, you can start making cash with apps like Rover, Care.com, Wag, Petbacker.com, and more.
Resource: Rover.com, Scout, PowerPetSitter.com
Food delivery / Grocery shopper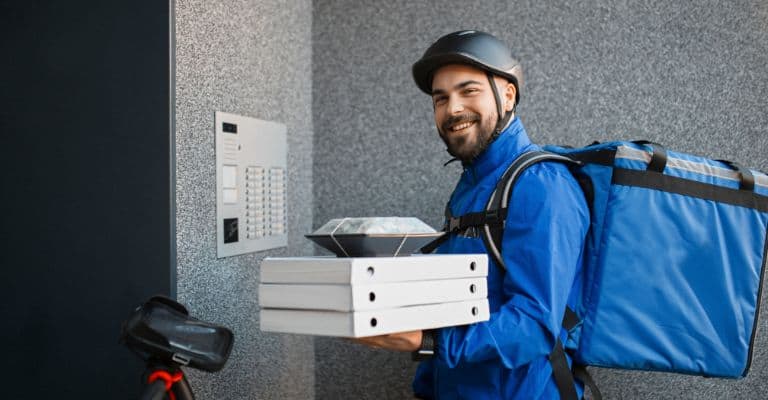 Food delivery is a great way to make instant cash and help others out in their time of need. With the proper setup, you could deliver food all around your town in no time.
As a food delivery driver, you are utilizing your vehicle and insurance. You may need a smartphone with GPS to locate the customer's address and take payment from them efficiently. Food delivery drivers should also be comfortable handling money transactions and making changes upon request.
As a food delivery professional, you'll need basic qualifications, such as being over 18 years old, reliable transportation, and experience driving in traffic. Depending on your delivery provider, you may require additional background checks and paperwork, including a background check.
Tips are a huge part of food delivery! You often get paid in tips as a food delivery driver, which can significantly increase your take-home pay. In addition, customers are usually eager to tip when their food is delivered on time, hot, and correctly – so always strive for the best customer satisfaction possible!
Grubhub, UberEats, PostMates
Working with Grubhub, Postmates, and Uber Eats as a food delivery driver is an increasingly popular way to make money. With all these options, you can set your hours and take jobs in your area when convenient.
You can also access additional support when needed. Plus, depending on the provider, you may get discounts on fuel or even enjoy free meals! With so many benefits, it's no surprise that these companies are becoming major players in the food delivery industry – offering job opportunities for those looking for extra income or even a full-time career.
Resource: Grubhub.com, UberEats.com, DoorDash.com, Postmates
InstaCart, Walmart+, Shipt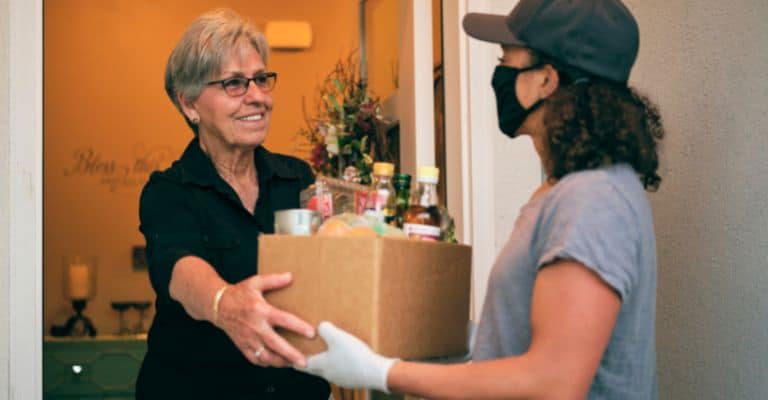 Instacart, Walmart+, and Shipt offer customers grocery delivery and pickup services. These companies hire workers to shop for and deliver groceries to customers in their own vehicles or using a company car.
Instacart
Instacart revolutionizes the grocery shopping experience by allowing customers to shop for groceries from their homes! Whether you want your items delivered the same day or later, Instacart has covered you.
Plus, Instacart hires passionate "shoppers" who are eager to pick out and deliver your chosen products to an address of your choice. You can decide how much -or little you work with flexible hours that fit into anyone's schedule. As soon as you finish your delivery, you will be rewarded with instant pay and any tips left by the customer!
Walmart+
Walmart+ is a paid membership service that gives Walmart customers access to same-day grocery delivery and other items. In addition, there are personal shoppers employed by Walmart who will ensure everything on your list is prepared for pickup/delivery.
To get started, you must complete an online application and wait for approval. Once approved, you can begin picking up groceries from your local Walmart store and delivering them directly to customers' homes. You will be required to have your vehicle with insurance and a valid driver's license, but beyond that, the job requirements are pretty simple.
Shipt
Shipt is a grocery delivery service that allows customers to order groceries and other household items online or through the Shipt app.
Customers can choose to have their items delivered the same day or later. Shipt hires "shoppers" who are responsible for shopping for and delivering the items on a customer's list.
Shoppers can choose their schedule and work as little or as much as they want.
Resource: Instacart.com, walmart.com, shipt.com
Ridesharing with Uber or Lyft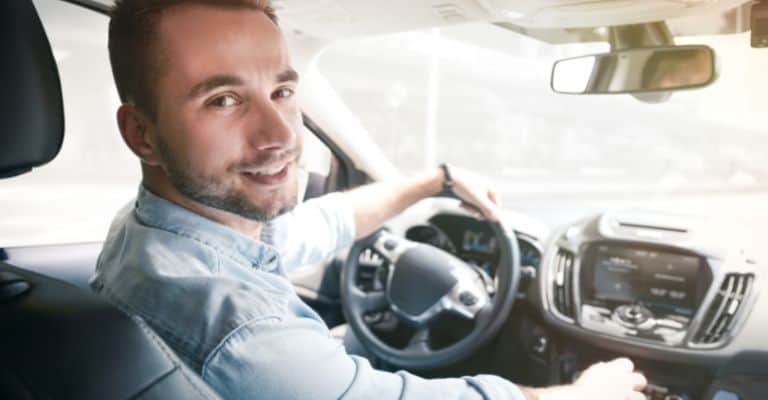 Ridesharing platforms like Uber and Lyft provide a convenient way for individuals to supplement their income by offering transportation services in their local area.
If you are a licensed driver with insurance, you can quickly become an independent ridesharing driver without prior experience.
The nature of this job is designed to be flexible, providing individuals with the opportunity to modify their hours around other obligations such as taking care of family or attending school.
There are no long-term contracts associated with this gig, and drivers can choose how much they want to earn by picking up trips based on short-duration fares that are paid instantly and on a per-trip basis. This enables them to create their own schedules and determine how many rides they want to accept each day!
Ridesharing is an appealing opportunity for individuals seeking to generate additional income flexibly and conveniently.
Uber
Uber provides an excellent opportunity for people looking to make extra money. It is a great part-time job because of its flexible hours and the ability to choose when to work.
Uber drivers can use their own vehicles, so they don't need to purchase or rent special equipment to get started. Moreover, they can set their own rates and decide which neighborhoods they want to drive in.
In addition, Uber's safety measures provide drivers with the assurance that they will be protected while they are on the job. These factors make Uber an attractive and efficient option for easy money.
Lyft
Lyft has been steadily gaining a foothold in the market as a fast-money opportunity for those looking to make some extra cash. It is an emerging alternative to Uber, and for a good reason.
Since it started offering "Prime Time Pricing," Lyft has become more popular due to incentivizing rides by allowing drivers to get paid more during rush hours. For example, a driver can easily make $20 – 30 per hour during peak periods.
As with both services, all drivers are constantly encouraged to go above and beyond for their customers, creating loyalty that keeps them coming back!
Resource: Lyft.com, Uber.com
Tutoring/Teaching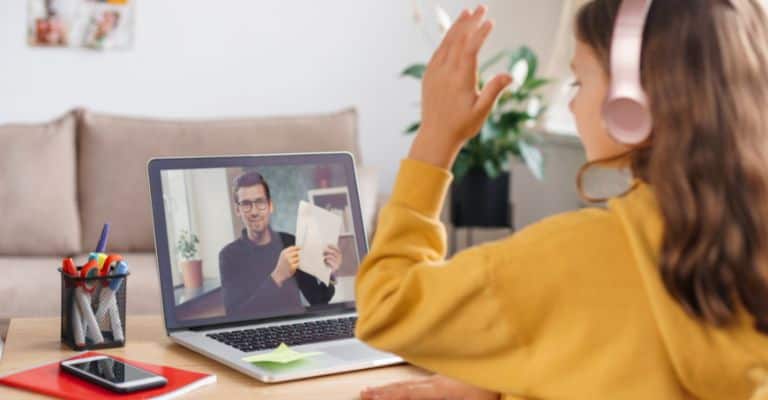 Tutoring is an incredibly rewarding experience that requires dedication, patience, and an affinity for teaching others.
As a tutor, you will be responsible for providing individualized educational instruction to students needing extra help.
To ensure that you are providing your students with the most current and accurate information, it is imperative to have a comprehensive understanding of the subject at hand.
For instance, if English is your native language, you can teach conversational English with a bit of preparation in advance. Or, if math is your specialty as a college student, teaching elementary school math should be relatively straightforward.
When you are ready to begin tutoring, connect with local schools or distance learning organizations and take advantage of their abundant opportunities. Even if you have limited time to dedicate each month, there is still a way for you to get involved!
It's worth noting that while tutoring through distance learning might not be a same-day pay gig, most in-person one-on-one sessions are. In addition, tutoring is not restricted to academics; if you are proficient in singing, musical instruments, painting, cooking, or other creative skills such as website design and promotion/marketing – this could be the perfect opportunity for you to help others with your talents!
Resources: Schoolspring.com, Care.com, Tutor.com, Studypoint.com
Odd jobs or tasks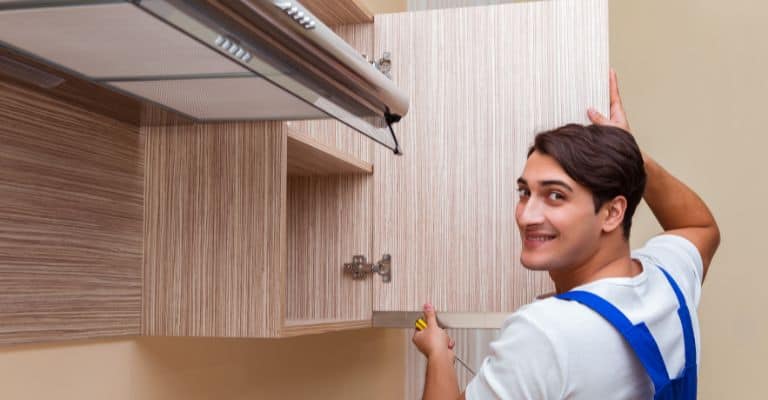 Working with TaskRabbit or Thumbtack can be a great way to make extra money while maintaining flexible hours. With both companies, you'll be able to select tasks in your area that fit within your schedule and preferences.
You can find everything from delivery or yard work to helping someone move furniture or putting together an Ikea product. All you need to get started is an account on their website and a valid ID.
Once registered, you'll have access to the job postings in your area and can begin earning money as soon as you're accepted for the task. Providing quality service is critical when working with these companies, so consider this when selecting jobs!
Payment for services is typically handled through the platform, so you do not need to worry about collecting payment from your customers directly.
TaskRabbit
TaskRabbit is a great opportunity for people looking for flexible work and the ability to determine their own hours.
With TaskRabbit, you can select job postings that best suit your schedule and preferences. Plus, they provide quality assurance measures to ensure reliable service.
If you're looking for extra cash or trying to save up for a special getaway, TaskRabbits is the perfect way to make money without making any long-term commitments. The signup process couldn't be more straightforward – all it takes is an account on their website and a valid ID.
Taskers receive payments via direct deposit into their checking accounts. Payments are normally accepted within 24 hours of completing a task, but it usually takes three to five days for the funds to be accessible in your account. TaskRabbit is successful solely through service fees charged to clients.

https://www.gobankingrates.com/reviews/taskrabbit/
Thumbtack
Thumbtack is perfect for those looking to make extra money through short-term gigs.
The platform allows you to select from various tasks, such as grocery delivery, housekeeping services, or computer repair.
Thumbtack provides the optimal platform for you to take control of your hours and select gigs that match your specific qualifications. Plus, they conduct thorough background checks so you can be assured that their taskers are trustworthy and pro contractors have been verified. And now, with free beta payment through Thumbtack, collecting payments is no longer a concern—it's truly the best of both worlds!
Signing up is simple and free; you only need a valid ID and an account on their website.
Resource: Taskrabbit.com, Thumbtack.com
Key Takeaway
Many same-day pay jobs are available for those looking to make quick cash, including sitting jobs, food delivery, ridesharing, tutoring/teaching, and odd jobs or tasks.

If you're 18 or over and have reliable transportation, then chances are that most of these gigs will be perfect for you. Of course, additional background checks may need to be done before they can officially begin their role, so some paperwork could also be required.

Same-day pay jobs offer an ideal solution for students or stay-at-home parents who want to add extra income without sacrificing other priorities.
Overall, same-day pay jobs are an excellent way to make extra money and gain valuable work experience. Whether looking for a short-term job or something more long-term, there is no shortage of opportunities available through many platforms and websites mentioned in this article.
With the bonus of hassle-free payment systems on most of them, collecting payments has never been easier. So consider exploring these options if you need to get paid today and are willing to work for it.
Related Questions
What are the best same-day pay jobs?
If you're looking for a job that pays you fast, plenty of same-day pay options are available.
TaskRabbit and Thumbtack both offer short-term jobs with same-day payment, allowing you to start earning right away. Delivery driving is another great option if you own a car with insurance.
Other same-day paying opportunities include online tutoring, pet care services, freelance writing gigs, and virtual assistant work. With so many options available, you can easily find an exciting new way to make money today! Make sure to read the 99 Best Side Hustles for more inspiring ideas.
What are the requirements for a same-day pay job?
Most same-day pay jobs require a valid ID and an account with the company offering the job. Some tasks might also require additional qualifications depending on the type of work. For example, many delivery driving companies need that applicants be at least 21 years old and have a valid driver's license.
Additionally, many online tutoring services require applicants to be knowledgeable in certain areas of study or hold certain degrees.
Finally, some services may require applicants to have a bank account or a Paypal account so that they may get paid daily.
How much can I expect to earn from a same-day pay gig?
The amount of money you can make from a same-day pay gig will depend on the type of job and the number of hours worked.
Using online task services such as TaskRabbit or Thumbtack generally pays an hourly rate based on the type of completed job. Delivery drivers, meanwhile, are usually reimbursed for the distances traveled and the number of items delivered. Furthermore, tutors who work virtually or onsite often get compensated for each teaching hour.
Depending on your skills and experience level, average earnings can range from $15 to $75 per hour or more. Same-day gigs offer competitive pay, and the key is finding the right angle that fits you. Maximize your income by providing additional services during dog walking sessions, such as grooming, home wellness checkups, mail pickup, and even tending to the plants. The more you offer – the greater your earnings potential!
It is important to note that a bank or Paypal account is often required to get paid, so keep that in mind.
What are the risks of taking a same-day pay gig?
There are several risks associated with taking a same-day pay job. First, you should always be aware of what type of tasks you will be performing and how much you will be paid for them.
It is also important to note that some same-day pay jobs may not provide regular income or benefits such as health insurance. By nature, most same-day gigs are temporary jobs, so keep your expectations realistic.
Finally, there is always a risk of physical danger when working in specific industries, such as delivery driving or task completion services in unfamiliar neighborhoods. As such, it is essential to take safety precautions when taking a same-day pay gig.
Are there any scams to watch out for when looking for a same-day pay job?
There are, unfortunately, numerous scams to watch out for when looking for a same-day pay job.
Be wary of jobs that require any upfront payment or deposit, or you may be tasked to purchase items online and be reimbursed with a bad check.
You should also be cautious of job postings that include overly vague details, are too good to be true compensations, and require sharing personal information.