9 Best Financial Advice For Young Adults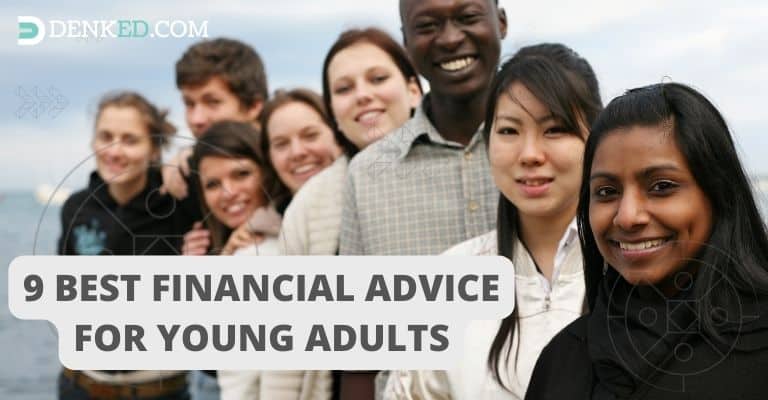 What is the nine best financial advice for young adults?
Like most young people, you may feel overwhelmed with your personal finance.
Let's face it. The current school system does little to teach personal finance that would prepare young adults adequately for the real world. With all the confusion about credit card debt, student loans, and taxes, it can be hard to know where to start with financial planning.
That's why we've compiled the eight best financial tips for young adults! From learning how to build good credit and manage a budget to understanding what type of investments are right for you. This article covers all the basics you need to know to get your finances on track and stay ahead of the curve.
Read on for our top financial tips for young adults!
Disclosure: Some of the links in this article may contain affiliate links, which may provide compensation to me at no cost to you if you decide to purchase. These are products and services I've personally used and stand behind. This site is not intended to provide financial advice and is for entertainment only. You can read our affiliate disclosure in our privacy policy.
Here are the nine best pieces of financial advice for young adults:
Learn to budget
Stepping into the adult world for the first time can be daunting. We may have grown up with our parents to guide and protect us, but as adults, it is vital to learn how to budget our money. Learning to budget in your young adulthood sets you up for financial success but also helps to alleviate stress and worry by putting money aside and planning.
A healthy relationship with money starts by understanding your needs and how much you can realistically afford. Whether you are living alone or with roommates, there are ways you can create a budget that works best for you.
Start by writing down all your income sources – including any potential side jobs – then evaluate your costs, such as rent, food, clothes, etc., so that you know exactly how much disposable income you have left over each month. From there, you should set achievable goals such as building an emergency fund for unexpected expenses or paying down debt quicker than planned.
Creating and sticking to a budget does not have to be complicated; it requires discipline, consistency, and preparation. It is important to remember that setting financial goals in your young adulthood will help set the stage for success later on down the line when more considerable investments come into play.
Budgeting early will give you the tools to navigate through adulthood confidently!
Pay with cash, not credit cards.
First and foremost, paying for things in cash makes it easier to keep track of your spending habits. Credit cards often make us less aware of how much money we are spending since it doesn't feel like real money being used. With cash on hand, it is easier to recognize when you have reached your budgeting limit before additional fees pile up.
Paying with cash also helps curb impulse purchases, often leading to buyer's remorse.
Using a credit card can also give the false impression that debt will not accumulate since it is easy to swipe and go without having immediate access to funds. In comparison, when using cash, the amount available immediately restricts what one can purchase, thus reducing unnecessary debts and fees.
Additionally, paying with cash encourages discipline and develops better savings habits in the long run, an essential skill as we step into adulthood.
While credit cards may be helpful in convenience or earning rewards points, many young people find that sticking to their budget and paying by cash has more benefits over time.
Growing up with this sensible habit will help build financial stability throughout life's unpredictable journey!
Invest early
Investing early is a crucial habit young adults should adopt to secure their financial future.
Starting to save and invest early allows young people to take advantage of the power of compounding interest, which is the concept of earning returns on returns over time. This means that investing early provides the opportunity for more significant returns in the long run due to the exponential growth potential.
Compounding interest is especially beneficial for young investors as it allows them to build wealth faster than traditional deposits or savings accounts.
For example, if you invest $10,000 at 8% per year, after ten years, your investment would have grown to around $21,589.25; however, without compounding interest, this grows exponentially less over time, and by year five, that same $100 would have increased to around $18,000.00! In comparison, placing the money into a traditional savings account would have only earned around $8,000.00 over ten years.
The compounding effect goes even further the longer it goes. Consider this; if you invest $10,000 yearly at an 8% return for 20 years, your account will have grown to $540,838.79. That is $340,838.79 of compound interest.
Taking it one step further, $10,000 yearly investment at an 8% return for 30 years, the account balance would be $1,324,085.25, which means over a million dollars of compound interest gains.
Following the same example above, investing $10,000 a year requires setting aside $27.50 daily. It is 2 cups of coffee at Starbucks or one take-out meal. If you make your coffee and lunch daily, saving $27.50 daily is not hard.
Young people should work towards taking advantage of the power of compounding interest through investing as soon as possible. Putting away even small amounts regularly can add up significantly over time if invested wisely, accumulating more wealth than if left untouched or placed into a traditional savings account or money market funds due to its slow growth rate.
To start saving the easy way, visit Acorns.com. It is a service that allows your money to work for you. You'll save early and invest automatically; you can sign up in minutes for free. Start saving and investing today. Here's a link to claim a free $5 when you join.
Use the 50/30/20 rule.
It can often be challenging for young adults to keep track of their finances and develop responsible habits regarding money. One great way to ensure we're making the most out of our income is to follow the 50/30/20 rule, one of the most practical and easy-to-follow financial tips for young adults and grownups alike in their financial management.
The 50/30/20 rule means that 50% of your post-tax income should go towards necessities such as housing and food, 30% should go towards discretionary spending such as entertainment and travel, and 20% should be set aside towards savings and debt relief.
The 50/30/20 rule provides a structure that helps us ensure we're sensibly allocating our funds, setting aside what we need for ongoing expenses before indulging in any recreational activities or trips.
Following this breakdown also allows us to prioritize paying off debts such as student loans so they can be managed efficiently without becoming too overwhelming. In addition, the remainder left after necessary payments can be saved for long-term goals such as retirement or educational costs for children further down the line.
Overall, the 50/30/20 rule is an excellent reminder for young adults to stay on top of their financial responsibilities. With its simple structure guiding the construction of a budget, following this guideline ensures that our money is allocated where it matters!
Build your emergency fund
As young people, it's important to remember the importance of having emergency savings. An emergency fund is a financial safety net that safeguards us from unexpected costs such as car repairs, medical bills, or sudden job loss.
Having enough money saved not only prepares us for any surprises but also helps alleviate stress and worry when the going gets tough.
An emergency savings account is essential for young adults since we are more prone to financial hardship due to our lower salaries and a history of less saving than older generations. Therefore, we need to save early on so it can grow over time to become more resilient against potential curveballs.
For example, putting away small amounts from each paycheck into a separate savings account provides a good starting point, which can eventually become large enough through consistent contributions and compounding interest to cover several months of necessary expenses if disaster strike.
Overall, having access to emergency money is vital for young adults to achieve financial stability and peace of mind regardless of what life throws their way; it is your private disability income insurance!
Participate in company-sponsored retirement plans (if available)
Participating in company-sponsored retirement plans can offer several potential benefits to young people, allowing them to plan for their financial future easily.
Contributing to the plan regularly helps individuals reach retirement goals and offers tax advantages, such as reducing taxable income and deferring taxes until retirement. Additionally, those employers offering matching contributions give you free or retirement savings bonuses.
Participating in a company-sponsored retirement plan allows young adults to take advantage of secure investments and grow their savings over time while enjoying additional tax benefits and professional advice.
Learn to invest in yourself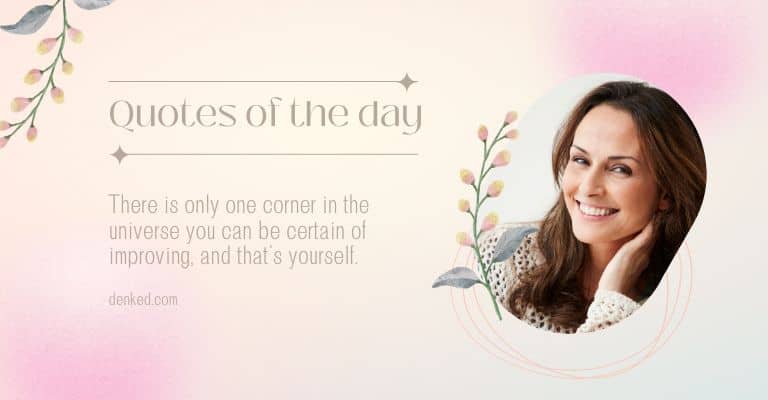 Creating a secure financial future requires taking the time to invest in ourselves now. As young people, investing in ourselves can take many forms, but the essential thing is leveraging our greatest asset: Time.
Here are some practical ways to invest in ourselves for better financial prospects down the line:
Work on improving our skillset
We should constantly strive to improve our knowledge and skill base to stay relevant and make sure that we capitalize on opportunities when they arise. Whether taking classes, attending seminars or mentoring programs, or picking up proper certifications, actively working on our professional toolkit can create long-term rewards.
Invest in networking:
Networking with other professionals provides invaluable insight into our chosen career paths. In addition, it helps expand our connections, which can be vital for learning about job opportunities, getting promotions, or accessing necessary resources further down the line.
From attending professional events such as conferences and seminars to joining industry associations and reaching out directly through LinkedIn, ensuring a solid network is essential for any successful career path!
Develop good habits:
Lastly, establishing good habits today will ensure that we're on the right track tomorrow when managing our money responsibly and avoiding bad debts or risky investments later on.
Setting aside small amounts each month towards savings accounts and planning budgets accordingly can help us get used to planning rather than simply relying on impulses when it comes to spending decisions.
Overall, investing in ourselves now pays off in the long run in terms of both personal finance development and financial security!
Improve your credit score
As a young adult, it's essential to understand how credit scores can impact financial success in the future. A good credit score makes accessing loans and credit cards more accessible and plays a vital role in changing the overall economic landscape. Here are some financial tips for young adults looking to increase their credit scores:
Pay bills on time:
One of the most crucial components when building a good credit score is ensuring all bills are paid on time each month. Any late payments will immediately affect your score, whether it's rent, student loans, or energy bills.
Don't overextend yourself financially:
It's essential to keep track of our finances and make sure we don't take on more debt than we can afford to pay off. Constantly maxing out our available lines of credit will negatively affect our ability to maintain good scores in the future.
Monitor your activity regularly:
Taking the time to monitor our credit report and investigate any activity impacting our scores negatively is another excellent way to stay on top of our financial health over time.
Establish credit early:
Establishing credit early is one of the best investments young people can make in their financial future. Having a good credit score allows us to access loans and other forms of financing with lower interest rates, saving you money over time.
Credit history length and payment history account for 50% of your credit score. Having an established on-time payment history early will positively impact your overall FICO score.
In addition, good credit can also help you get approved for jobs or other forms of employment that may require a thorough credit check. Establishing early and positive credit habits now is probably one of the best financial tips for young adults today.
Start a side hustle
Starting a side hustle is an excellent way for young adults to build their careers and financial stability. Not only does it provide a supplemental income, but it also allows them to gain invaluable skills and experience that can help them throughout their lives.
Having a side hustle also helps young adults better manage resources, develop new networks, and plan for the future.
With the right balance of hard work, commitment, and determination, a side hustle can be incredibly fulfilling and offer life-changing benefits.
Make sure to read our article on some of the best side hustles.
Wrapping up…
In conclusion, making the right financial decisions early on in life can make a world of difference when achieving success. Establishing credit early, investing early, and starting a side hustle can be great options for young adults as they strive to build their future.
Credit establishes a solid foundation upon which you can build your future, while side hustles provide invaluable experience that will help you succeed in any career path you choose. Investing early will open access to the compounding interest effect.
With the right attitude and dedication, these two strategies can lay the foundation for a prosperous future.