How Can You Make Money On Affiliate Marketing?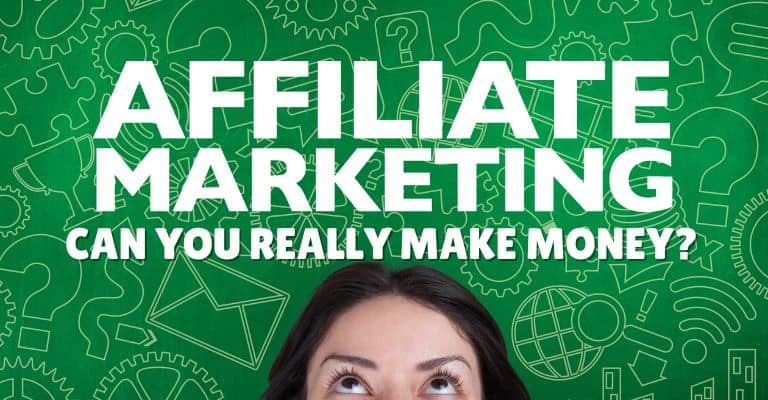 Are you interested in making money from the comfort of your own home? Have you ever wondered how can you make money on affiliate marketing and start generating passive incomes? If so, then this article is for you!
As an affiliate marketing expert, I'm here to tell you that it's not as complicated as it seems. With dedication and hard work, anyone can make money in the affiliate marketing industry.
In this article, I'll cover everything there is to know about getting started in the affiliate marketing world. From choosing a niche to creating content and maximizing profits, I'll walk you through every step of the process.
You will also learn tips on how to find success quickly while avoiding common pitfalls along the way.
By following my advice and taking consistent action, you will soon know it is necessary to launch your profitable business with affiliate marketing.
To succeed as an affiliate, you don't need to reinvent the wheel; sometimes, it's better to go with what works instead of trying something new.
Click To Tweet
Ready to get started? Let's dive into what makes up a successful strategy for earning passive income using this lucrative form of digital advertising!
Definition Of Affiliate Marketing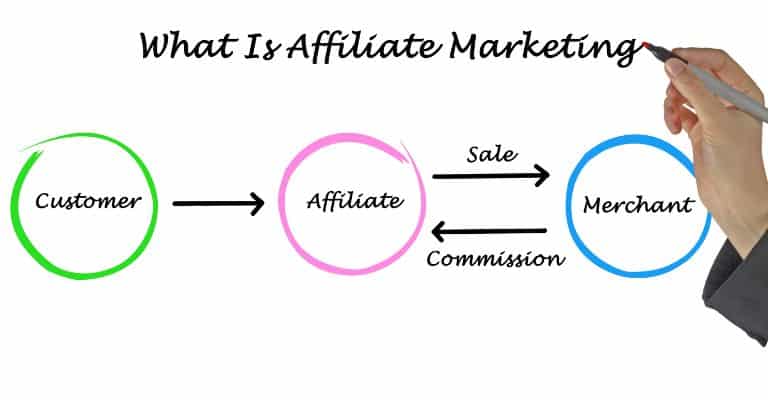 Affiliate marketing is a type of performance-based commissioning system. It's an online revenue-sharing program in which affiliate marketers, or publishers, earn money by promoting products or services created and sold by merchants or advertisers.
Affiliates are typically paid when customers click on their link to the merchant's site and make a purchase. In short, it's a way for businesses to leverage other people's platforms and networks to reach more potential customers.
The primary purpose of affiliate marketing is to drive sales for advertisers and affiliates. As a result, advertisers benefit from increased visibility, while affiliates can monetize their existing audience and website traffic.
Key Takeaway:
Affiliate marketing in the U.S.: In the United States, affiliate marketing spending is expected to reach $12.2 billion by 2023, an increase of over 30% since 2020 (source: Statista).
As an affiliate marketer, you don't need any special skills; all that's required is connecting with established programs run by reputable companies such as Amazon Associates, ShareASale, ClickBank, and AvantLink.
By joining an affiliate program, you can generate passive income from your blog or website without creating products. Instead, you must promote high-quality products through your platform – it couldn't be simpler!
With this online earning method becoming increasingly popular, there has never been a better time to become an affiliate marketer. Now that we've discussed what affiliate marketing entails let's look into the benefits of being an affiliate marketer.
Benefits Of An Affiliate Marketer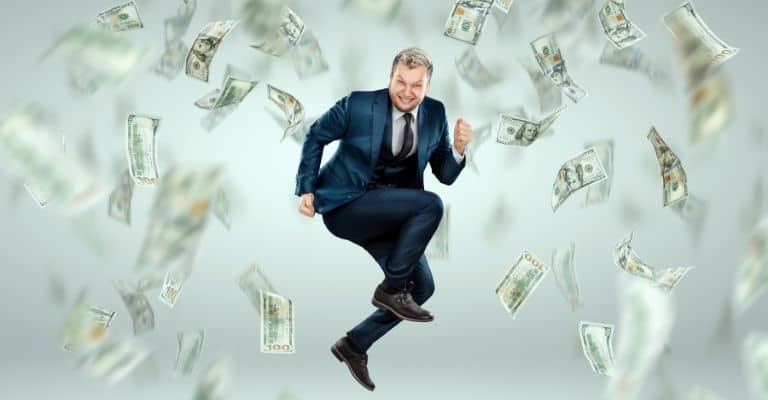 Have you ever wondered how to make money with affiliate marketing? As an affiliate marketer, you can earn a steady income from promoting other people's products and services. Whether it is through blog posts, email campaigns, or social media channels, there are many ways for you to start earning commissions as an affiliate.
The benefits of being an affiliate marketer include the following:
Earning passive income
Gaining exposure for your brand
Building relationships with potential customers
Affiliate marketing can be one of the most lucrative business models available today. You can generate significant revenue streams by leveraging your online presence and expertise in a particular niche without investing heavily upfront. With the right strategies and tactics, you can become successful quickly and easily.
When starting as an affiliate marketer, choosing popular programs with broad appeals, such as Amazon Associates Program or ClickBank Affiliates Program, is essential.
These programs will give you access to thousands of merchants offering high-quality products and services that align with your interests and goals. This way, you'll be able to select items that resonate well with your audience and recommend them confidently, knowing they are backed by reputable companies who stand behind their products.
Additionally, research various commission structures offered by different vendors to know which ones provide competitive payouts for each sale generated through your efforts.
Key Takeaway:
Anyone can become an affiliate marketer as long as they find their niche and audience.
By building solid relationships with the brands that you promote, applying the best practices in terms of content creation—such as creating helpful reviews—and using platforms like Instagram influencers or YouTube videos to reach wider audiences, all these factors contribute towards increasing chances of success when it comes to cashing in on affiliate income opportunities.
Developing effective systems for tracking clicks, conversions, and sales also helps ensure that no traffic goes unnoticed and provides invaluable insights into customer behavior, informing future campaigns for further improvements.
Taking some time initially setting up these processes correctly will save valuable resources later on, ensuring smooth operations moving forward for maximum profitability.
With this knowledge about the advantages of becoming an affiliate marketer under your belt, let us move on to understanding more about popular affiliate networks available today!
Popular Affiliate Networks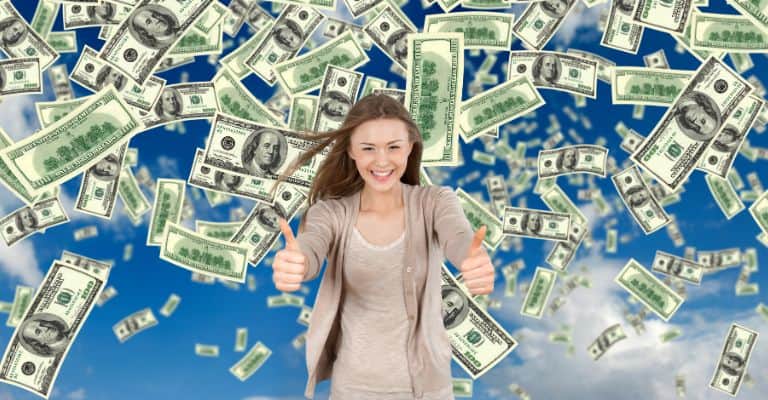 As an affiliate marketing expert, I've had the opportunity to work with several popular affiliate networks. These networks offer various services and products for affiliates to promote.
The best part about these networks is that there are often multiple partners within each network, so you can always find something suitable for your affiliate website or blog.
In addition, affiliate programs tend to have higher commissions than other types of advertising, making them especially attractive to those looking to make money from their websites or blogs.
When finding an appropriate partner in one of these networks, it's essential to consider the commission structure, product selection, and customer service offered by the affiliate program you're considering joining.
You'll also want to look into the requirements for becoming a partner – do they require exclusive access or payment upfront? Finally, it's worth reading through all the terms and conditions before signing up with any particular program.
The most successful affiliates know how to create relationships with their partners and build trust over time. This means offering helpful advice based on experience and providing quality content that will keep readers returning for more information.
"Affiliate marketing has made businesses millions and ordinary people millionaires!" – Bo Bennett
Click To Tweet
By doing this, affiliates attract visitors who may eventually become customers, leading directly to increased sales and profits! With strategic planning and careful implementation of your chosen program, you could quickly be set up for affiliate marketing success!
Here's an extensive list of top affiliate networks that offer many affiliate products for any niche. No matter what topic you're passionate about, these sites will have related products!
How Can You Make Money On Affiliate Marketing For Real?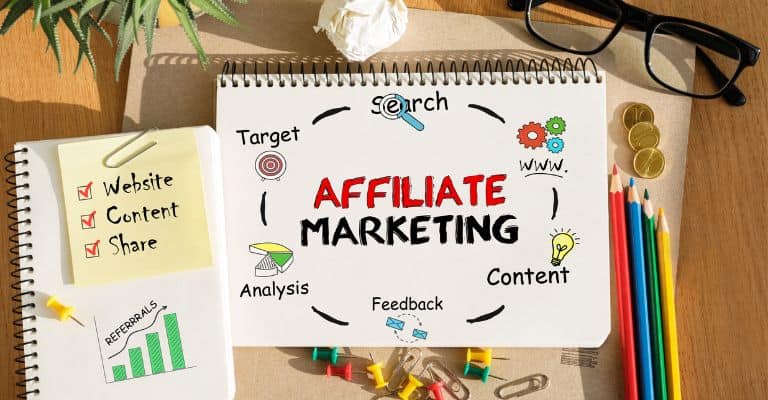 Now that you know popular affiliate networks, it's time to create a successful affiliate marketing business.
Becoming an effective and profitable affiliate marketer takes effort, dedication, and skill – but the rewards can be significant. However, an established strategy must first be based to do this successfully.
| Step | Action | Result |
| --- | --- | --- |
| 1 | Research potential products & services to promote | Gain an understanding of the industry & relevant topics to target your audience more effectively |
| 2 | Establish relationships with merchants/advertisers by joining an affiliate network | Have access to multiple resources & partners who will help you find success as an affiliate marketer |
| 3 | Create high-quality content on social media platforms or a website dedicated to promoting products/services | Increase visibility for yourself as well as your affiliates' products/services while driving traffic back to their sites and ultimately making sales commissions |
| 4 | Analyze results constantly to determine any necessary changes in tactics used or new opportunities available. | Be proactive and adjust efforts accordingly to remain competitive in this ever-evolving affiliate marketing income generation landscape landscape landscape. |
By taking these steps, you can become a successful affiliate marketer who can generate consistent income from their promotional activities. With some research and hard work, it is possible to create a thriving business out of being an effective promoter.
This requires establishing relationships with advertisers and learning how best to reach your chosen target audiences – both of which take time and effort.
However, if done correctly, the payoffs can be immense! So now, let's move on to developing an effective affiliate marketing strategy that will ensure long-term profits.
Analyzing The Worth And Impact Of Affiliate Marketing Efforts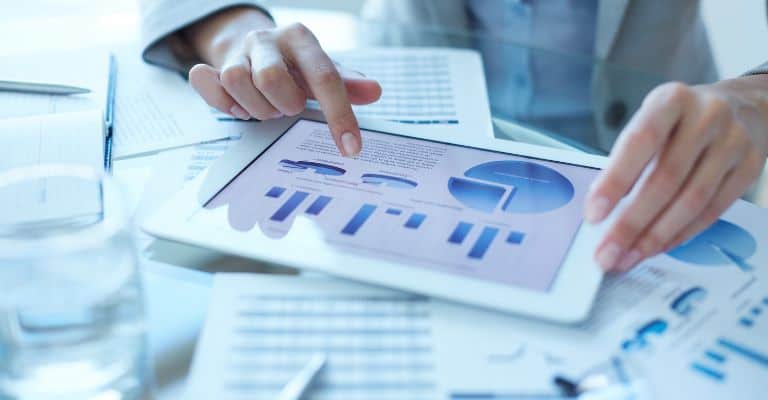 Analyzing the worth and impact of affiliate marketing efforts is essential for any business looking to maximize its revenue. A recent study found that 84% of affiliate marketers reported increased sales from implementing this analysis.
With such a high success rate, it's clear why so many businesses are turning to this method as one of their primary sources of income.
First, you must determine how to measure your return on investment (ROI) regarding affiliate marketing. This will help you ensure that every dollar spent brings back at least some revenue.
It's also essential to track the performance of each affiliate program over time–especially if you have multiple offers running simultaneously – so that you can identify which ones are most successful and scale them accordingly.
It would be best to consider other metrics like customer lifetime value, cost per acquisition, and average order value.
These numbers provide further insight into the effectiveness of your campaigns and allow you to optimize them for maximum profitability better. By assessing these various metrics, you can ensure that your efforts have a positive effect overall.
From there, it's all about generating passive income with affiliate programs. With proper tracking and analysis, anyone can start building up steady streams of residual income through strategic investments in affiliates.
Key Takeaway:
Remember: when it comes to affiliate marketing, quality trumps quantity every time.
Once you get the hang of optimizing your strategy for maximum returns10, you'll be well on your way toward leveraging effective affiliate marketing tactics for long-term financial gain.
Generating Passive Income With Affiliate Programs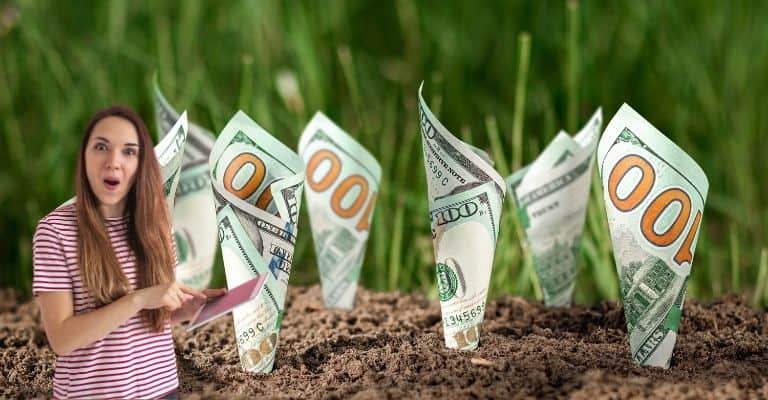 Generating passive income through affiliate programs is an enriching experience. As an affiliate marketer, you can make money promoting products from other companies and earn commissions for every purchase your referrals make.
This type of venture requires minimal effort on behalf of the affiliate while allowing them to maximize their earning potential with minimal overhead costs.
The first step in making money through this channel is selecting the right product to promote. You want to pick something people are already interested in purchasing or have a high demand so you can build a solid customer base quickly.
Once you've identified the perfect product, it's time to start creating content around it and building relationships with affiliates with similar interests. If done correctly, this will help drive more traffic toward your site and increase sales.
Once you're up and running, it's important to continue engaging with customers, testing different advertising strategies, and measuring results over time. This way, you'll be able to see what works best for your particular audience and optimize accordingly for maximum success.
With consistent work, you should begin seeing positive returns within weeks or months, depending on how much effort you put into the process initially. From there, all remains is scaling up operations according to your desires!
Finding The Right Target Audience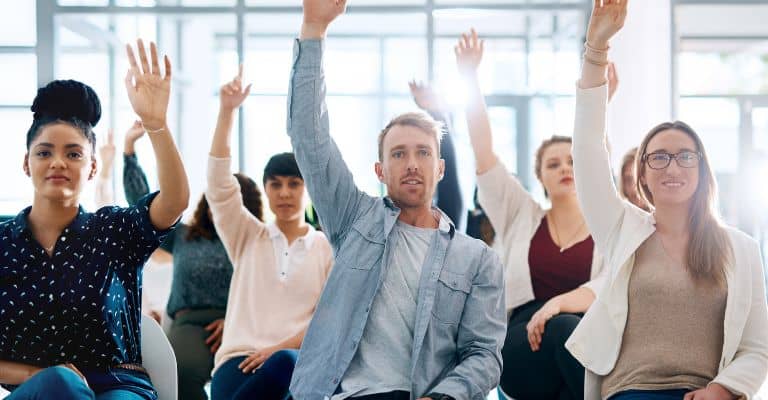 As an affiliate marketer, you need to identify your target audience. When finding the right people to purchase what you are promoting, who do you want to reach? You must focus on a specific group of individuals to make your marketing efforts more effective and efficient.
The table below helps us understand how to find the right target audience:
| Category | Description | Example |
| --- | --- | --- |
| Demographics | Age, gender, location, etc. | 40-50-year-old women living in California |
| Interests | Hobbies or activities they like doing | Crafting or gardening enthusiasts |
| Behaviors | Potential customers take actions | Shoppers who frequently visit discount stores |
Knowing your target audience helps you decide which products should be promoted on your website, YouTube channel, or social media platforms.
You also get a better idea of where those products should be placed online to maximize visibility and optimize conversion rates. With all this knowledge at hand, now it's time to start promoting!
Promoting Products On Your Website, Youtube Channel Or Social Media Platforms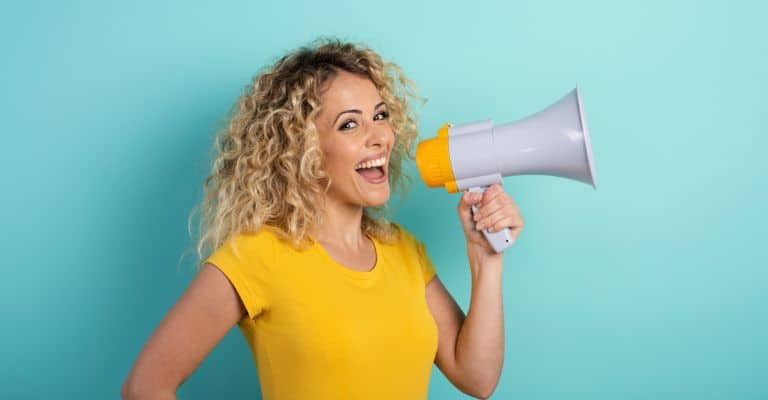 Making money with affiliate marketing can be an absolute dream come true! With a few simple steps, you can quickly and easily earn income by promoting products on your website, YouTube channel, or social media platforms.
The first step is to join some affiliate programs so that you have access to the products you want to promote. This is done by signing up for affiliate networks such as Amazon Associates or ClickBank or through individual merchant websites.
Key Takeaway:
Amazon Associates: The largest and one of the most popular affiliate networks worldwide, offering a vast selection of products and competitive commission rates that can reach up to 10% for certain product categories.
Once the network or merchant approves you, you will receive an affiliate link allowing people to duct from the merchant's site.
Next, it's time to get creative and implement promotion methods across channels like your website, blog posts, emails, and even videos.
For example, you could create video reviews of products on your youtube channel and add your affiliate links in the description box below each video.
Or write helpful blog posts about related topics while linking back to the product page using your affiliate link – this way, when someone clicks on the link, they'll be directed directly to where they can make their purchase.
Social media is another great place to share information about products that might interest people and include your unique affiliate link for them to buy if they decide they need or want.
By joining multiple programs and utilizing all available promotion mediums, you'll maximize potential earnings from being an affiliate marketer – something everyone should strive for!
Joining Multiple Affiliate Programs To Boost Income Potential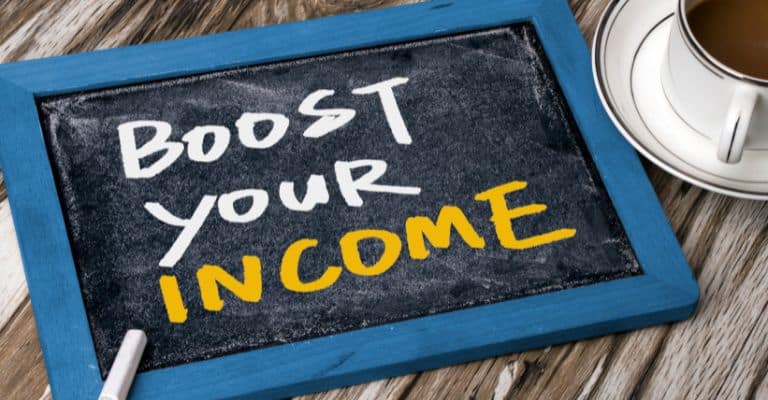 If you are serious about making money through affiliate marketing, there is no better way to do so than by joining multiple affiliate programs. Here are four reasons why:
You can increase your reach and exposure – With more affiliates in your network, more potential customers will be exposed to your products or services.
You have access to different types of partners – Joining various affiliate networks allows you to tap into multiple partner profiles with which you may not otherwise have had contact.
You'll benefit from varied commission rates – The percentage of commission each program offers for sales generated varies from one program to another, allowing you to maximize profits without having all your eggs in one basket.
You can track performance easily– Having multiple programs allows you to compare how well each performs on its own and collectively when combined; this makes monitoring progress significantly more accessible and more efficient.
Joining multiple affiliate programs also opens up opportunities for increased knowledge and learning experiences because it exposes us to different strategies, tactics, and approaches used by other marketers within our niche—allowing us to gain invaluable insights we wouldn't get just by sticking with one platform alone.
Key Takeaway:
Joining existing affiliate programs at platforms like ShareASale or Commission Junction provides instant access to hundreds of thousands of different merchants who are actively seeking out affiliates for their product promotions!
Additionally, by diversifying across numerous platforms, we can experiment with what works best for our business while leveraging the strengths of each program at the same time! This sets us up nicely to develop a solid search engine optimization plan and reach even greater success in online marketing endeavors down the road.
Developing A Solid Search Engine Optimization Plan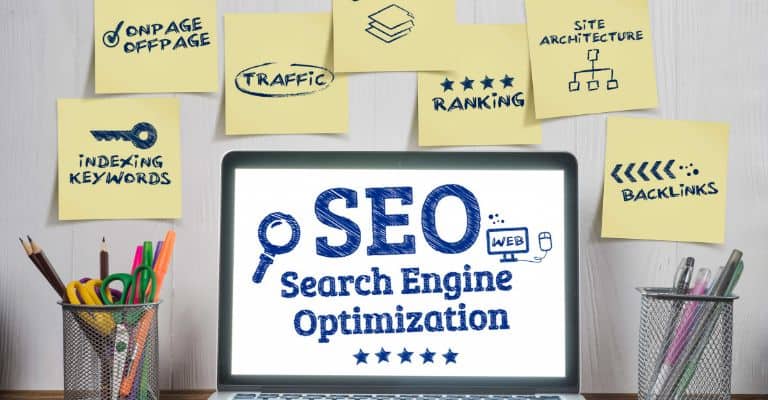 Making a successful affiliate marketing mark requires more than a compelling product or service. A significant component of success is crafting a solid search engine optimization plan to maximize your reach and results.
Additionally, as an affiliate marketer, you must create content that resonates with the target audience while leveraging SEO tactics for visibility on the web.
The first step towards creating such a plan involves understanding the platform in which you are working. This means researching how search engines work and what keywords your potential customers use when looking up information related to your product or service.
You may want to come up with multiple keywords related to each topic so that they can be used throughout various pieces of content.
Additionally, it's essential to recognize competitors who rank well for specific terms and phrases within their respective industries to not overlap too much with them during keyword research efforts.
Once you have identified relevant topics and chosen keywords, the next step is optimizing existing content on your website by updating titles, meta descriptions, headings, images, etc., for better performance in SERPs (search engine result pages).
Next, incorporating these elements into new blog posts or other forms of content will help make sure that all of your material has high-quality SEO value attached to it.
Finally, link building should be included in any good SEO strategy since links from external sites still play a critical role in organic rankings today.
By ensuring all of these aspects are addressed correctly and consistently maintaining quality standards across every piece of content created, you can set yourself apart from others in the industry and ensure maximum reach.
Crafting engaging content that appeals to users while maximizing exposure through proper SEO practices is critical to getting ahead in affiliate marketing; do this right, and you'll surely see favorable long-term results!
Crafting Engaging Content To Maximize Reach And Results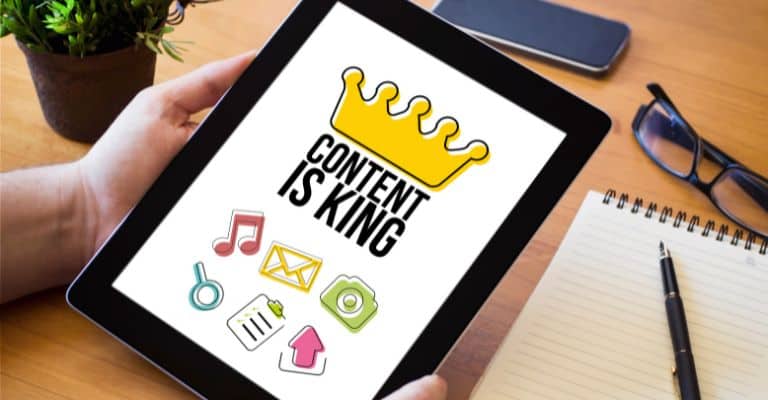 Now that you have a well-defined SEO plan, the next step is creating engaging content to maximize reach and results.
Crafting content tailored to appeal to your target audience can make all the difference in building an effective affiliate marketing business.
As an affiliate marketer, creating compelling content and tracking its performance is essential to refine your approach accordingly.
| Pros | Cons |
| --- | --- |
| Unique | Time-Consuming |
| Wide Reach | Expensive |
| Targeted | Not Scalable |
Creating rich and relevant content takes time and effort. It requires research and strategy development and often involves outsourcing or hiring additional resources like writers or designers.
But if done correctly, this process sets up your successful affiliate marketing business for long-term success. Content should be informative and entertaining, providing something of value while still being enjoyable enough to hold readers' attention.
The more exciting and helpful information you provide through your content, the more likely people will want to learn about how they can earn money with your brand.
Ultimately, creating engaging content helps build trust between you and potential customers – leading them one step closer to purchasing from you.
"Affiliate marketing is about proving value, not spamming your links at them." – Raspado
Click To Tweet
Additionally, with thoughtful execution and strategic implementation of these tactics, developing engaging content will help increase conversions on any page across multiple platforms – ultimately helping you generate more leads and sales for your business!
Tips For Making Money As An Affiliate Marketer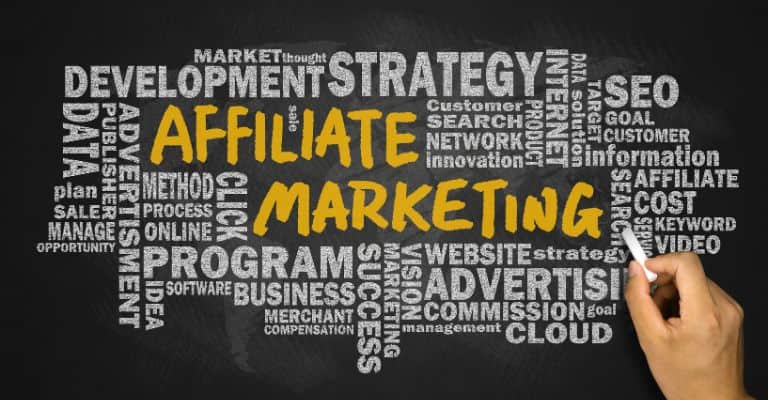 It's no secret that affiliate marketing is a great way to make money. It can be a good career path with the right strategies and tactics.
But how do you get started? How do you become involved in affiliate marketing and start making money? Here are some tips for getting started as an affiliate marketer:
First, educate yourself on the basics of affiliate marketing. Understanding how this industry works before you dive in head first is essential.
Then, research different types of programs and read up on any recommendations or advice from experienced marketers in your field.
Knowing what to look for will help you avoid common pitfalls when starting your business model.
Second, find an established network or platform that offers quality products and services that match your niche interests. This will give you access to high-quality leads who may be interested in buying from you.
Once you've identified these potential customers, build relationships using various methods such as email newsletters, social media posts, and blog content tailored to their needs.
Finally, take advantage of available resources like webinars, online courses, ebooks, podcasts, and conferences designed to teach new entrepreneurs about becoming successful in affiliate marketing.
The beauty of affiliate marketing is that you don't have to invest time and effort to create a product.
Click To Tweet
By taking full advantage of all the training materials available through these channels, you'll soon gain enough knowledge and experience to create a profitable career in this exciting field.
Building A Career In The World Of Affiliate Marketing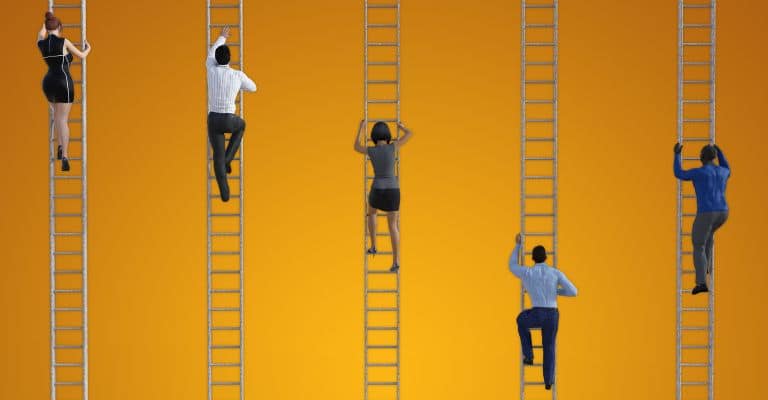 Getting started in affiliate marketing can be a daunting task, but it doesn't have to be. With the right tools and knowledge, you can make money as an affiliate marketer quickly and easily. Here are three key steps to get you on your way:
Learn the basics of the industry: To become successful in affiliate marketing, it is essential to understand all aspects of how it works. This includes familiarizing yourself with different types of campaigns, learning about tracking systems, becoming knowledgeable about all available resources such as networks and platforms, and understanding how payments work for affiliates.
Develop an effective strategy: Once you've mastered the basics of affiliate marketing, you'll need to develop a plan for success. This includes researching potential products or services that align with your interests and target demographic; creating engaging content around those topics; optimizing landing pages; testing out various strategies to maximize conversions; using promotional tactics such as leveraging social media influencers; analyzing data from performance reports regularly; and staying up-to-date on trends within the industry.
Execute consistently: The most crucial step towards building a career in affiliate marketing is execution – putting your plans into action. This means staying disciplined by setting achievable goals daily and taking consistent action toward reaching them. It also involves dedicating yourself to continually improving your skillset, keeping track of results through analytics software, developing relationships with other marketers to network effectively, experimenting with new forms of advertising and promotion, adjusting your approach when necessary, and continuously learning from both successes and failures alike.
By following these three steps and utilizing best practices associated with the affiliate system, anyone can start making money quickly!
Frequently Asked Questions
How Much Money Can I Make With Affiliate Marketing?
Affiliate marketing is an incredibly lucrative way to make money online, and it's something that I have had success with over the years. It can be pretty overwhelming to get started, though – especially when figuring out how much you can earn from affiliate marketing.
So let me share a story of my experience to give some perspective on this topic.
When I first got into affiliate marketing, I was uncertain about what results to expect. However, after investing time in learning different strategies and tactics and implementing them consistently, my income steadily grew month after month.
Eventually, I could quit my job and become a full-time affiliate marketer! This was one of the most liberating experiences of my life because now I'm free to work wherever and whenever I want.
But don't think for a second that making money through affiliate marketing is easy or quick – far from it! There are no guarantees here; your success will depend on how hard you're willing to work.
You'll need to invest time and effort to see sustainable long-term profits from your efforts. However, with dedication and persistence, there's no limit to how much money you can make as an affiliate marketer! So go forth and start working towards achieving your financial goals today!
How Long Does It Take To Start Making Money With Affiliate Marketing?
Making money with affiliate marketing can seem daunting, but it's possible if you know the proper steps to take and have some patience. So how long does it take to start making money with affiliate marketing?
Well, that depends on several factors, such as time commitment, knowledge of the industry, your network, and other external influences.
First off, having a good understanding of the industry is critical. You need to understand what kind of products or services you want to promote and who your target audience is for your efforts to succeed.
Research trends in the industry, familiarize yourself with different platforms available for promoting affiliate links, and so forth. With this knowledge base established, you'll then be able to determine which combination works best for you and will yield the most return on investment (ROI).
Another critical factor is networking. Establishing connections within the industry could potentially land you more opportunities than going at it alone ever would.
Reach out to influencers or people already well-established in similar fields and collaborate with them where appropriate – this not only helps grow your exposure but also gives you access to their expertise when needed!
Lastly, don't forget about social media; make sure all content posted across various channels contains relevant promotional materials alongside organic posts that inform followers about what's happening within the space – this way, they're aware of any offers or discounts associated with specific campaigns.
In short, starting an income stream through affiliate marketing takes dedication, and some experience before results show up consistently. That being said, there are no hard-set rules as each journey may differ depending on many variables mentioned earlier, such as time commitment & knowledge level, etc., so stay focused and keep plugging away until success comes knocking!
Is It Necessary To Have A Website To Start Affiliate Marketing?
When you start thinking about affiliate marketing, it's natural to wonder if you need a website to get created.
After all, how can you take advantage of the opportunities available without a site of your own, without a place of your own? The good news is that having a website isn't necessary for successful affiliate marketing.
Almost anything can be used as an effective platform for promoting products and services – from blogs and social media networks to email campaigns, content curation sites, and more.
What matters most is where you promote and how well you do it. It's like walking into a store with no merchandise – sure, there are shelves, but nothing will happen unless they are adequately stocked. You must know which items go together and create attractive displays so people want to buy them!
In much the same way, when it comes to affiliate marketing, you must understand the audience's needs before deciding which products or services best meet them. This means researching potential customers' wants and desires so that your promotions speak directly to their interests and provide value.
Once armed with this knowledge, you can choose the right channel (or combination of channels) to advertise – whether within an existing website or through another medium entirely.
So while having a website certainly helps facilitate affiliate marketing efforts by providing a central hub for directing traffic back toward whatever product or service is being promoted at any given time, ultimately, success depends upon understanding customer needs and delivering relevant messages across multiple channels to attract attention.
With proper research and promotional strategies, anyone can become a successful affiliate marketer regardless of online presence – or lack thereof!
Can I Use Affiliate Marketing With Any Product?
Yes, you can use affiliate marketing with any product. Whether digital or physical, clothing or furniture – anything that can be sold online – you can promote through your affiliate links. This makes it an excellent option for anyone looking to make money from home.
First, let me tell you the basics of how this works: when someone visits your link and purchases the product, you get a commission based on whatever percentage was negotiated between you and the company whose products are being promoted.
You don't need to worry about shipping costs or customer service; all you have to do is drive traffic to your link! Here are three tips I recommend if you want to succeed in affiliate marketing:
Choose products related to your niche: Pick something that relates directly to what your website is about so people who visit your page will already be interested in the product.
Promote multiple offers: If one isn't working as well as expected, switch it up by promoting another offer until you find one that works for you.
Test different creative strategies: Try different approaches, such as using videos or images instead of just text-based ads. See which ones generate more sales and focus on those moving forward.
Affiliate marketing is an incredible opportunity for entrepreneurs worldwide– experienced marketers and complete beginners alike – to start making money from home without investing too much time or effort into their business venture upfront.
With minimal setup required and no overhead expenses, nothing stops any aspiring entrepreneur from trying this lucrative income source!
Are There Any Laws Or Regulations Related To Affiliate Marketing?
Are there any laws or regulations related to affiliate marketing? In today's world, the answer is a resounding yes. As an affiliate marketer, you must know them to protect yourself from potential legal liabilities and penalties. Here are three things you should know about the laws and regulations surrounding affiliate marketing:
The Federal Trade Commission (FTC) requires all affiliates to disclose their relationship with merchants when promoting products on their websites. This disclosure must be clear and conspicuous so that consumers can make informed decisions before buying something online.
Affiliates may also be subject to state laws regulating advertising and consumer protection. In addition, depending on where your business operates, additional restrictions such as p, prohibitions against false or misleading content, bait-and-switch tactics, and other deceptive practices may apply.
Affiliates must understand the terms of service agreements they enter into with merchants since these agreements often contain specific rules regarding how affiliates can promote products and services on their websites or social media accounts. Violating these rules could result in sanctions, including termination of contracts or even litigation if necessary.
As an experienced affiliate marketer, it is essential to familiarize yourself with the applicable laws and regulations which govern this industry – not just those at the federal level but also those at the local state level too – to ensure compliance with all legal requirements and help protect both you and your customers from harm.
Additionally, taking proactive steps now will enable you to focus more time later on growing your business without fear of repercussions down the line due to ignorance of existing rules & regulations!
Conclusion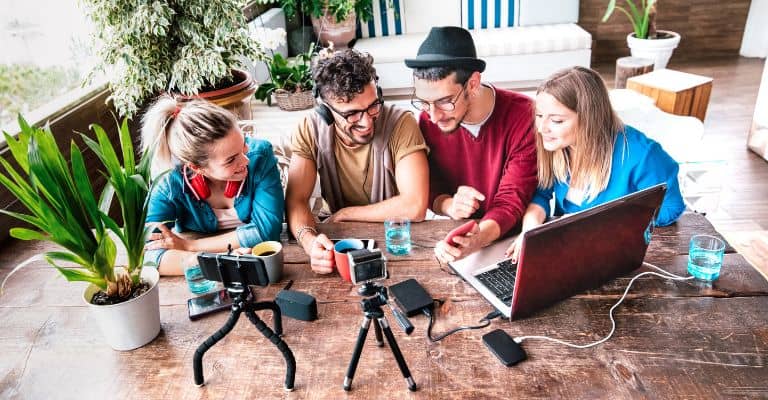 Affiliate marketing can be a great way to make money, but it's not something you can jump into without doing your research. Building the necessary skills and knowledge to help you succeed in this field takes time and effort. However, with determination, patience, and hard work, you can turn affiliate marketing into a lucrative business that pays well over time.
So how do you get started? First, start by researching different programs available for affiliate marketers. Look for one that provides an attractive commission structure and offers products or services that fit within your niche. Once you find a program suitable for your needs, sign up with them and start promoting their products on your website or blog.
With all of these steps completed, the only thing left is to keep track of your progress as an affiliate marketer and adjust accordingly when needed. As long as you are willing to put in the effort required to succeed in this industry, there's no reason why you won't reach success! Have you taken the first step toward earning money through affiliate marketing?