Passive Income Definition – Making Money While Sleeping?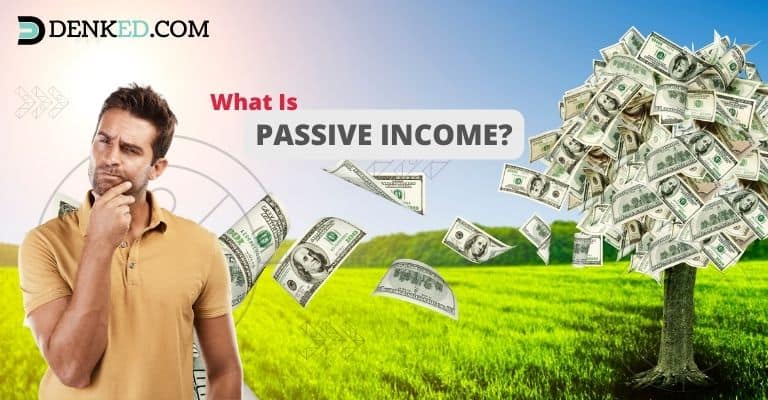 If you've heard people talking about passive income and the glamorous lifestyle it often inspires, you might wonder what it is and how to be part of the movement.
So before we get to the juicy details, the widely accepted passive income definition is a type of income stream generated without active involvement on one's part, which some may see it making money while doing nothing (or sleeping)!
Yes, it sounds too good to be true, so please don't let the term "passive income" fool you because generating income this way requires careful planning and tons of effort, large upfront investments, or long periods of time for the passive activity to evolve significantly.
Read on to learn more about passive income and how you can get started!
Disclosure: Some of the links in this article may contain affiliate links, which may provide compensation to me at no cost to you if you decide to purchase. These are products and services I've personally used and stand behind. This site is not intended to provide financial advice and is for entertainment only. You can read our affiliate disclosure in our privacy policy.
Passive income definition – a closer look
Passive income is traditionally considered earnings from dividends or interest payments requiring significant upfront investments (usually) but a relatively minimal effort to generate a continuous return.
Passive income includes rental income, dividend stocks, peer-to-peer lending, CD or savings account interest payments, and royalties from intellectual property such as books, photographs, or music.
Access to passive income increases your financial stability and supplements your current income.
Does passive income really require "no work"?
Passive income is often a dream for many; the potential to make money without doing work sounds too good to be true. But does passive income really require no work?
While many people would like to believe that passive income requires no work, the reality is far more complex. Indeed, passive income doesn't necessarily require continuous work – once the foundational structures are established to generate and collect on auto-pilot, minimal maintenance is needed.
But no matter what kind of passive income method you pursue, it always starts with a lot of hard work or investment at the beginning stages. The idea that one can gain money freely without effort is impossible.
Passive income opportunities exist, but gaining those benefits takes diligence, passion, self-discipline, or a considerable sum of money to invest upfront to make it worthwhile.
What is the difference between passive income and active income?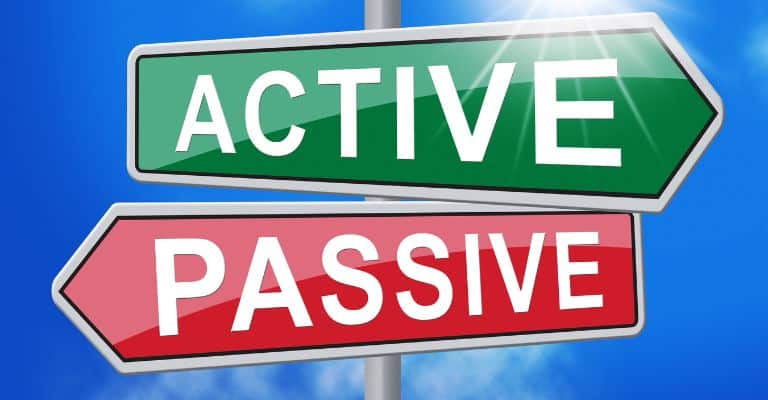 Passive income and active income generate revenue in different ways.
Active income is generated through participation in a specific activity, such as working or running your own business. This type of income requires direct involvement and effort, hence the name "active." A general guideline is that active income requires you to trade your time for money, and when you stop working, your earnings also cease.
Internal Revenue Service Material Participation Test

You clocked in over 500 hours for the activity you are profiting from.
You did all the work.
You participated in the activity for more than 100 hours during the tax year and at least as much as any other individual (including those who didn't own any interest in the activity) for the year.

paraphrased from publication on irs.gov
Passive income, on the other hand, is money generated without actively participating in an activity. Many traditional passive sources of income are investments that generate returns over time.
Generally speaking, passive income takes longer to generate than active income, but it can produce more significant sums of money with less effort once established.
Benefits of passive income
Nowadays, passive income has become the preferred lifestyle among Gen Z and Millennials since it does not require full-time work but offers the potential of ongoing, residual earnings.
Achieving a passive income lifestyle means enjoying the rewards without actively working them out. You are no longer exchanging time for money; instead, you're leveraging your knowledge, expertise, or capital to generate income.
This lifestyle is desirable for those who want an alternative form of financial freedom while taking off the pressure of a full-time job. Here are some benefits of passive income.
Gain additional cash flow
Having a secondary source of cash flow is a sign of financial responsibility and wise foresight.
Earning even just a small amount from an additional source of income can help you set aside money for future goals like saving up for retirement, investing in your business, or reserving for rainy days.
While having multiple income streams can be daunting, the key to success is to focus on developing one source at a time.
Take one project, break it down into achievable goals, and then track your progress. This way, you'll soon build up an income from that particular source and eventually add another when you've made enough from the first to make it worthwhile.
Having consistent and stable additional cash flow sources will relieve much financial stress while helping to secure your future.
Reduces stress and anxiety
Having an extra source of income can be a great way to reduce stress and anxiety.
Having a few additional income streams allows you to never worry about unexpected expenses or financial worries. In addition, it brings peace of mind to know that you can always fall back on something else if the primary income source (i.e., your job) is no longer available.
Money-related stress is one of society's biggest sources of anxiety today, but it's not impossible to find ways to prevent this from occurring. Investing in yourself and adding some extra income sources can provide immense security for your finances and mental health.
Work anywhere in the world.
You can travel the world and enjoy different cultures, climates, and geography without worrying about finding a job or relying on one employer.
The freedom that comes with this is priceless; an opportunity for education, personal growth, and exploration in ways that a 9-5 job cannot provide.
More control of your time
A passive income lifestyle will give back control of your time and offer you a new perspective on how you spend your days.
In the past, schedules were dictated by obligations to employers, but now with an additional source of income, the concept of work-life balance will have real meaning to you.
You can work with projects aligned with your interests and passions without fear of repercussions. This newfound freedom gives you the necessary flexibility to strive toward better mental well-being.
Financial freedom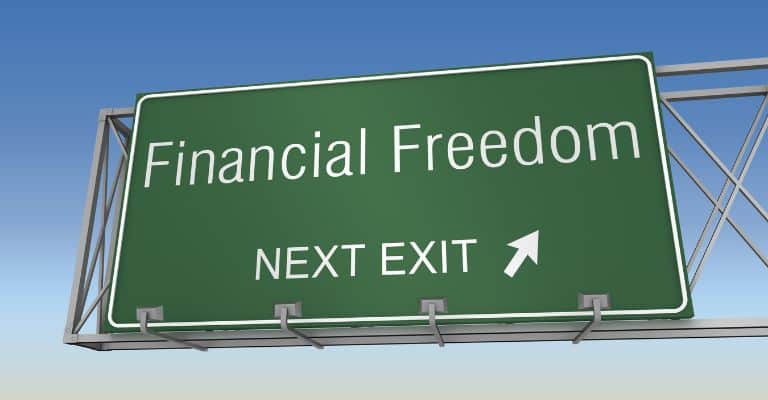 Financial freedom is a goal that many of us pursue in our lives, but it may be beneficial for more reasons than we think.
On a basic level, having an accessible financial reserve gives us stability and security in times of trouble. But beyond the practical applications, attaining financial freedom can help us unlock our true potential by allowing us to create and grow businesses and better provide for ourselves.
For those with long-term goals, attaining financial freedom can mean achieving dreams like starting a family or pursuing passions and hobbies that may not have been possible.
In short, financial freedom grants us the opportunity to direct our resources and time toward whatever goals we have in life – this makes it an incredible value for anyone who values time and money.
How to generate passive income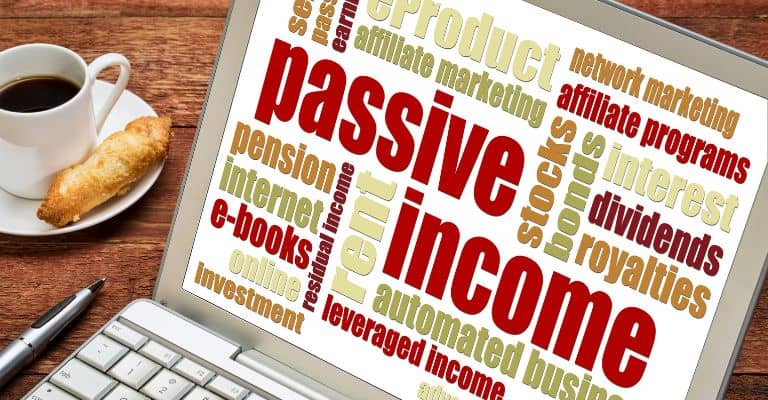 The best passive income strategy is investing in assets that will create a steady revenue stream over time.
Traditionally, you can invest in rental properties and find tenants who pay their rent on time each month. Your monthly rent payments could quickly become a significant source of passive income.
Similarly, dividend stocks can provide excellent returns on investment, but both methods require significant upfront investments that may not replace your current active income source in the short term.
Let's take a closer look at these types of passive incomes:
Traditional
Rental income
Income generated from a rental property is considered a passive income stream because it does not require your active participation once the real estate property is purchased.
Owners collect monthly rent payments and can experience long-term financial gains if the rental property appreciates over time.
Another benefit of rental income is that they are relatively low-risk investments compared to other traditional investments, such as stocks and bonds.
Self-charged interest income
Self-charged interest is a passive income stream that involves charging interest on loans to yourself or an entity related to you.
This can be an effective tax strategy to qualify as passive income in the eyes of the Internal Revenue Service.
Stock dividends
Stock dividends can be an excellent passive income stream for anyone investing. As shares of stock increase in value, owners of that stock receive a percentage of the profits as dividends.
This means owners can earn money without having to do much more than purchase stocks in the first place. It provides an additional and consistent flow of income while maintaining the ability to earn more through other investments.
High-yield savings account
High-yield savings accounts are a perfect way to generate a steady stream of passive income without little or no effort. It is the simplest way to grow your financial portfolio without putting a strain on day-to-day resources. All you have to do is deposit money into the account and let your interest income roll in!
Over time, that money can accumulate substantial returns since high-yield savings accounts come with competitive interest rates.
Since most bank accounts are FDIC-insured, the money is protected from market volatility or loss. Plus, you can easily access your money anytime should the need arise.
Passive income investments
Passive income can be achieved by actively making wise, long-term decisions to work toward financial independence. The best passive income investments are low-risk investments that provide consistent returns with minimal effort.
Some classic examples are investing in real estate through REITs, becoming part owner in an established company, participating in a crowdfunding project and backing a startup company.
Non-Traditional
Start a blog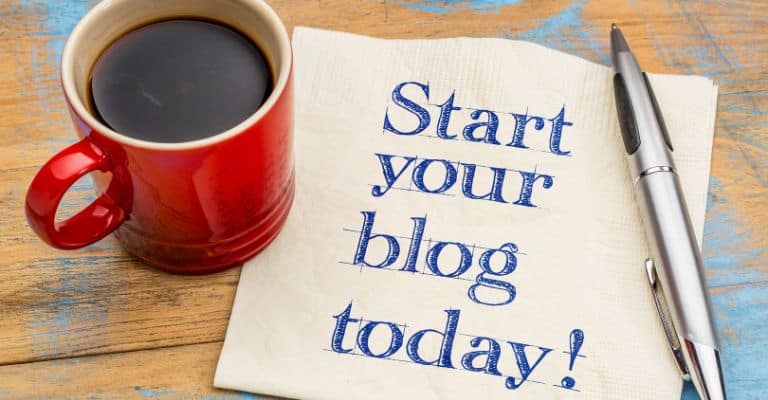 Starting a blog to generate passive income is an exciting prospect for many, as it allows them to pursue an income-generating enterprise independently of external constraints.
Many monetization methods are available, from advertising revenues to affiliate marketing and beyond, making it an appealing option. With pre-existing media moguls ready and waiting to work with you, generating passive income by starting a blog becomes within reach of those willing to put in the necessary effort.
Affiliate marketing
Affiliate marketing can be one of content publishers' most profitable sources of passive income.
It only requires an upfront investment of time and skill, but when done correctly, it can be a lucrative opportunity for those with the necessary skill set.
Taking the long-term view is essential to generate real income from affiliate marketing; it should be considered more than just a "hustle" and treated like any other business venture with appropriate planning, goal setting, and strategy.
Sell photography online
Making money selling stock photography isn't as hard as it may sound.
First, it helps to have an eye for taking good, quality photos. Different websites will have different submission guidelines – be aware before submitting your work. Additionally, research what is currently popular within the stock photo market, then target your shots accordingly.
Once you have selected images that meet the requirements for submission and are attractive to prospective buyers, you can submit them directly to the website and earn money on each sale.
Flip retail products
Look no further than retail arbitrage if you've been searching for an easy way to start making passive income. It's a low-risk, low-overhead business in which even complete newcomers can succeed.
Retail arbitrage involves buying goods from big box stores or online retailers and reselling them at a profit on eBay or Amazon. You can get creative with sourcing your products (for example, from liquidations sales) and research each item before investing.
Once you make your purchase, you can send your products to fulfillment centers such as Amazon FBA and let them handle everything for you. Then, all you have to do is monitor your sales and restock when your items run out.
Become a YouTuber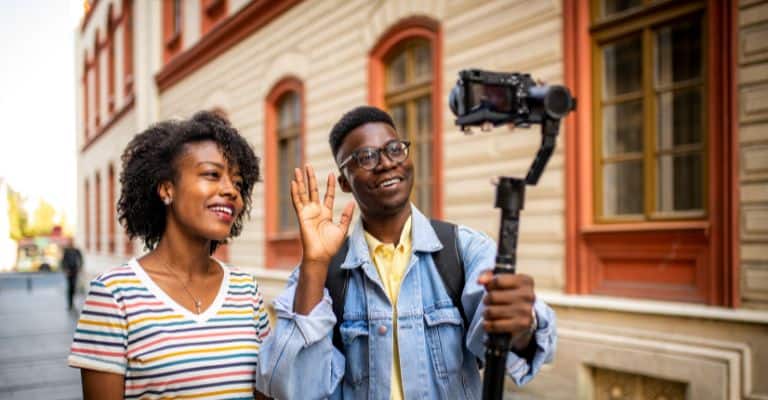 Becoming a Youtuber is an excellent way of making money in today's world. The key is to develop a passion for your chosen subject matter, research and plan your content, commit to an upload schedule and create valuable content that grows with you.
Any aspiring Youtuber can make an impact with the right attitude, commitment, and focus.
Focusing on organic growth in terms of quality content and viewership will be beneficial in the long term. A Youtuber monetizes via AdSense and product sponsorship, and with YouTube being the most popular site on the Internet, your earning potential is limitless.
Advertise on your car
People drive around the city daily, and their cars represent a unique opportunity to make money. Individuals can earn passive income with little additional effort by allowing companies or brands to advertise their cars.
Car advertising is usually done through decals or wraps, so there's no need to worry about complicated painting jobs damaging your car – you slap on a decal and forget it.
Another benefit of this type of advertising is that your car becomes like a moving billboard, perfect for businesses trying to broaden their reach without spending too much money on traditional advertising campaigns. With prices ranging from hundreds to thousands of dollars, car advertising can effectively make you passive income with minimal risk.
Sell designs online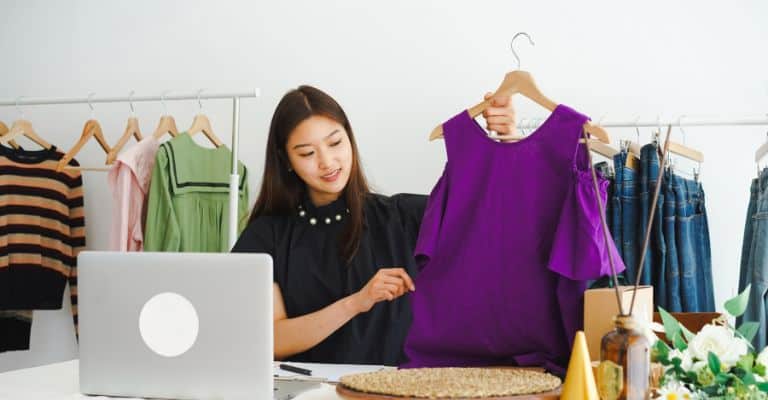 Selling designs online can be an excellent way to make some extra money. Creativity and resourcefulness make it possible to turn your work into tangible products that others will want.
One of the best ways to make money with designs is through merchandising. You can create branded items such as t-shirts, mugs, hoodies, and phone cases with your design and sell them on various sites such as Amazon Merch, RedBubble, Etsy, and more.
Making stickers or car decals are great ideas as they require minimal effort but still tap into potential customers who want something that reflects their style!
The beauty of this income method is that once your designs are posted, you can earn from it perpetually as long as people keep buying.
Is passive income taxed?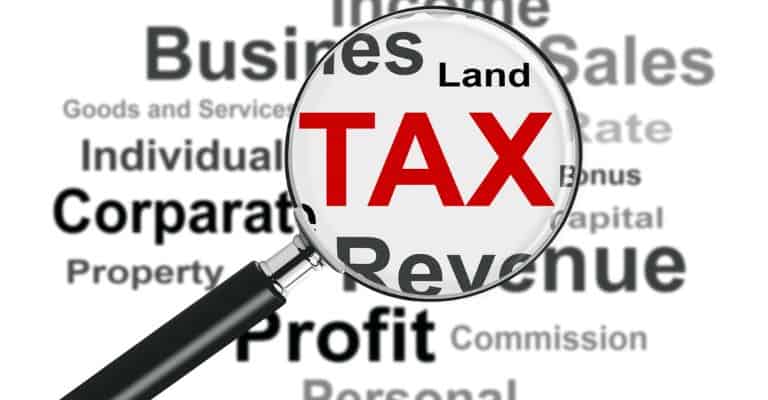 The short answer is that, yes, it is taxable. The Internal Revenue Service (IRS) states that taxpayers must report all income from whatever source, regardless of whether or not it's actively earned or passively earned.
This certainly doesn't make it any less appealing. Still, it's essential to remember that the income earned from passive sources must be reported just like any other income. Therefore, depending on your tax obligations, it is wise to speak with a tax professional.
"The Internal Revenue Service (IRS) states that taxpayers must report all income from whatever source, regardless of whether or not it's actively earned or passively earned.
How much tax should I pay for my passive income?
Paying taxes on passive income is a complex and often confusing process for most people.
It involves accurately understanding the tax code and the ability to differentiate between ordinary income and long-term capital gains.
Rental income opens another can of worms, especially considering mortgage interests, expenses, and much more.
Passive income generated from LLCs or partnerships has a unique set of tax rules by the Internal Revenue Service, which may involve carrying losses forward to the next tax year.
When it comes to taxes, it is always best to consult a licensed tax professional or CPA to determine how much you should pay. Doing so will ensure that you comply with the applicable laws and regulations. It may even help you keep more of your hard-earned money!
Conclusion
Building a passive income takes time, and not every method suits everyone. But if you're looking for an alternative to the traditional 9-5 lifestyle, it's worth exploring the options.
With a bit of creativity and effort, you can find a way to start generating residual income and set up multiple streams of passive income that will supplement your current earnings and eventually replace them entirely!
The time to start is now, and the sooner you start, the sooner you'll get there. So don't wait and start building your future today!