How to Save 5000 in 3 Months Chart & Guide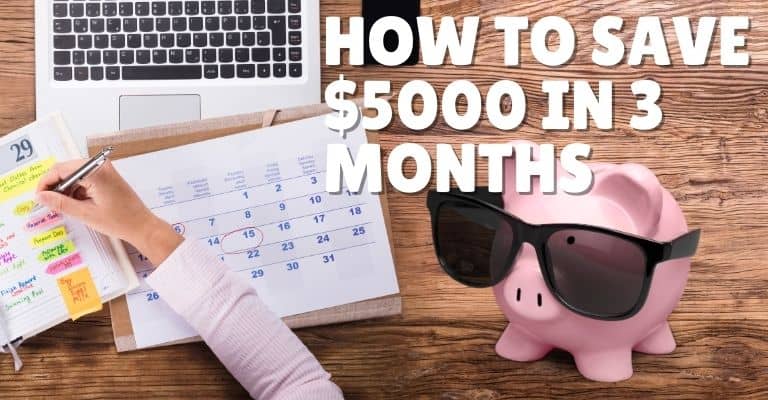 So, you want to check out our how to save 5000 in 3 months chart?
We all know that saving money is essential for achieving financial security and stability.
It provides peace of mind knowing that you have a cushion to support your needs in an emergency or unanticipated event. Set yourself up for long-term goals such as saving for retirement or investment.
However, saving money can be daunting, especially when planning to save a considerable amount quickly. Still, following intelligent budgeting techniques and utilizing helpful tools and resources, it is possible to save $5000 in three months.
According to the Federal Reserve's Board Survey of Consumer Finances, the median savings balance — not including retirement funds — for Americans under 35 is $3,240, while those aged 55-64 have a median savings balance of $6,400. Thus, American households seem to become more financially secure as they approach retirement age.

https://www.marketwatch.com/picks/heres-exactly-how-much-americans-have-in-savings-at-every-age-and-yikes-heres-what-they-should-have-01659384531
This blog post will outline ways to quickly reach your savings goal through setting clear objectives, budgeting on a micro and macro level, finding side hustles for extra income, taking advantage of credit card rewards programs, and more.
Disclosure: Some of the links in this article may contain affiliate links, which may provide compensation to me at no cost to you if you decide to purchase. These are products and services I've personally used and stand behind. This site is not intended to provide financial advice and is for entertainment only. You can read our affiliate disclosure in our privacy policy.
Establishing a clear savings goal: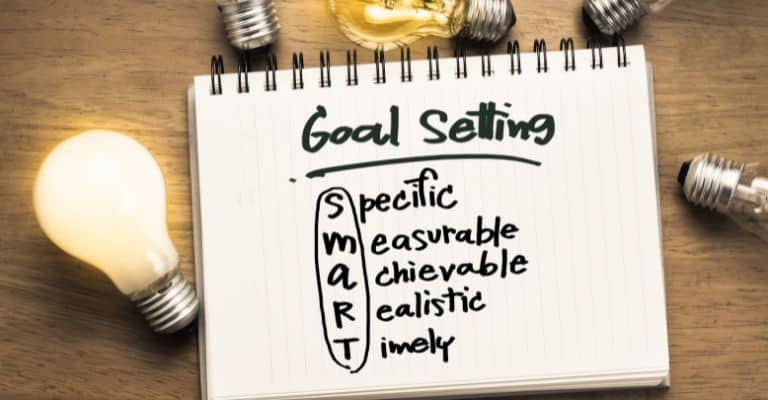 Establishing a savings goal is vital for financial success and security. In addition, a savings goal helps to motivate you to save regularly and encourages you to stay on track toward reaching that goal.
Having a specific target amount in mind can also help reduce stress by giving you something measurable to work towards.
Additionally, by setting up a savings goal and tracking your progress, it will be easier to keep track of your money and prevent overspending. Having a clear, actionable savings plan will make you well on your way to financial security, not to mention the peace of mind of having an emergency fund available.
When determining what type of goal to set for yourself, it's crucial to ensure that the goal is realistic and achievable.
Our savings plan is to save 5,000 in 90 days. To achieve that, we can start by breaking down the goal monthly, weekly, and then daily.
In a nutshell, we intend to set aside $1,667 each month; that's about $389 weekly or just $56 daily!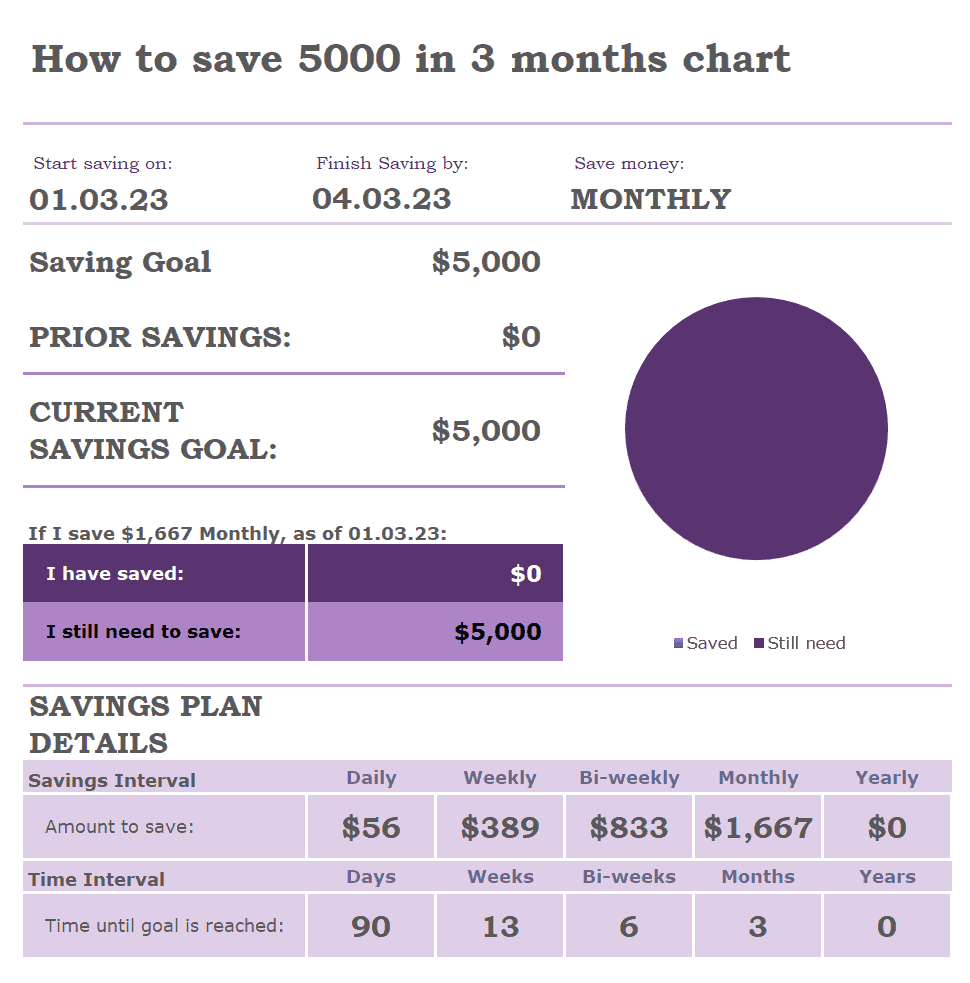 Here's a quick variation with a starting savings balance of $300.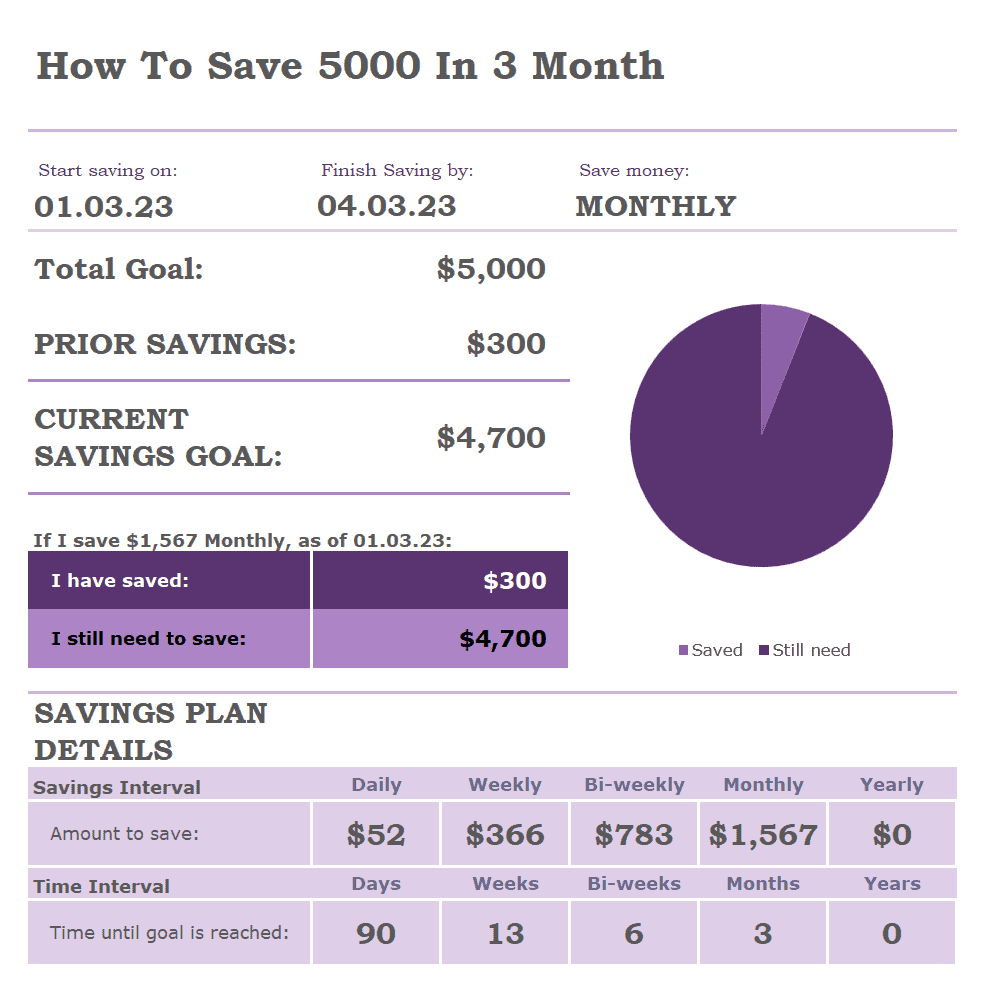 It looks quite daunting. Doesn't it?
Before you throw in the towel, let's take a moment to review your budget.
We'll address living expenses, monthly bills, checking accounts, and savings accounts to help you save extra money. Don't worry; it is more straightforward!
Budgeting on a micro and macro level:
On a micro level
Budgeting is indispensable to maintaining your day-to-day financial stability.
To ensure you don't overspend and keep track of your budget, it is essential to be mindful of all transactions.
To do this, compare several months' expenses and determine any extra expenses or areas where you may have exceeded your means.
This way, you can create better habits for managing your finances in the future.
Mint by Intuit is an invaluable budgeting app that you can use at no cost to monitor your cash flow. Link up your bank account and credit card statements to get a comprehensive, easy-to-read snapshot of where all of your money is going. It is essentially a self-help financial coach that helps you save money.
Additionally, create specific budgets for categories such as grocery budget, rent, entertainment, subscription fees, etc… so you know how much monthly should be allocated toward these expenses.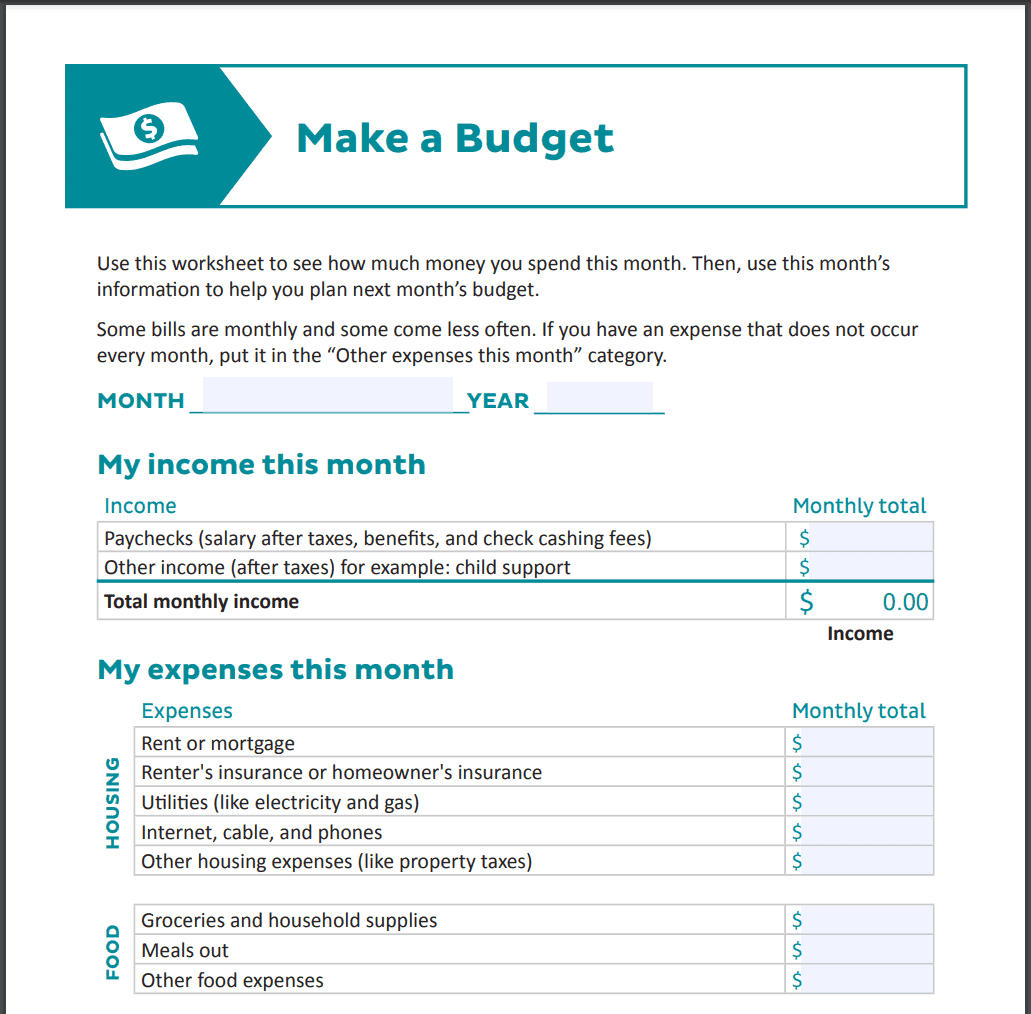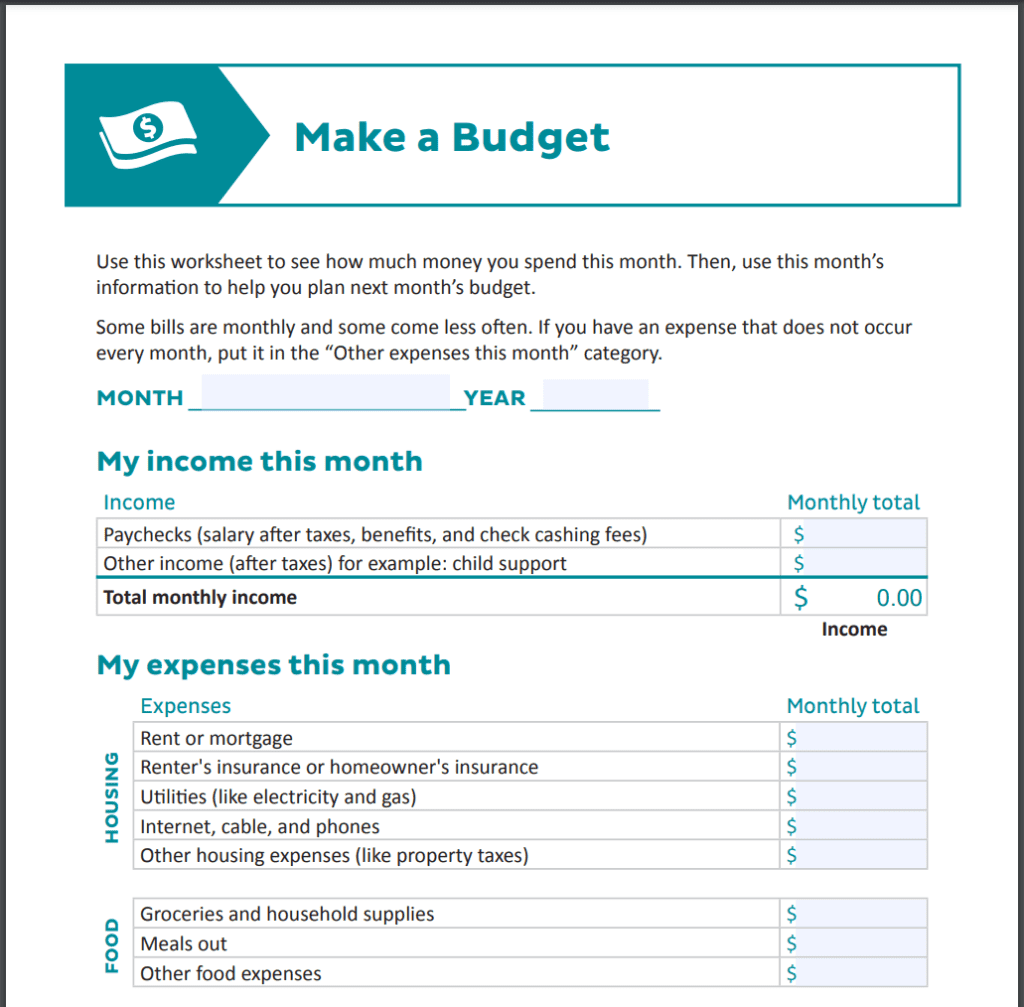 Here's an excellent free template from Consumer.gov. It is in PDF format; you can download it and plan your budget.
If you want to save more money to meet your savings goals, consider setting up a separate savings account and keeping it separate.
Regularly monitoring your spending habits and adjusting your budget makes your savings account happy.
On a macro level
Budgeting looks at the bigger picture and focuses on setting longer-term goals that may change your short-term lifestyle.
For example, you may forgo dining out for 90 days and cook at home instead, postpone your weekend adventure or holiday until the funds are available.
When you've gained insight into your inflows and outflows, it becomes easier to wisely allocate your finances and save $5,000 in 3 months!
Making extra money with side hustles:
Making money with side hustles is a great way to supplement your income and reach financial goals faster.
Whether through freelancing, ridesharing, or creative gigs, plenty of opportunities are available to help bring in extra cash.
Here's a list of the 99 best side hustles for 2023.
Freelancing offers flexible hours and remote work, making it a perfect option for busy individuals.
Ridesharing is also a popular side hustle, as you can easily pick up work (no pun intended) from wherever you are with the press of a button.
And finally, if you have a particular skill set that could be used to generate an extra income stream, consider looking into creative gigs such as creating digital products like e-books, low-content books, t-shirt designs, and more.
Taking advantage of credit card rewards: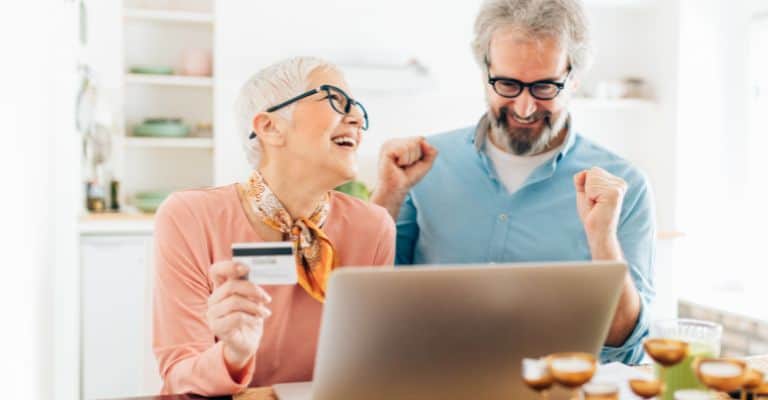 What Are Credit Card Rewards?
Credit card rewards are incentives credit card companies offer to encourage customers to use their cards more often.
These rewards usually come in the form of points that can be redeemed for cash back, free travel, discounts on products and services, and much more.
Shockingly, most rewards credit cardholders are accumulating unused cash back, points or miles. Specifically, 49% are stashing away cash-back rewards, 13% have accumulated airline miles that remain unspent – with 11% have saved fuel points. Even more astonishing is that 31% of those who possess these unused benefits now hold $100 or higher in their stockpiles!

https://www.lendingtree.com/credit-cards/study/unused-rewards/
Credit card rewards are a great way to save money on everyday expenses; here's how you can exploit credit cards to maximize savings:
Choose your card wisely
To get the most out of your spending, find a credit card that offers rewards based on what you usually purchase.
If travel is part of your lifestyle, look for a card with bonus points or miles when booking flights and hotels.
On the other hand, if you often shop at particular stores or websites, target cards specifically tailored to those merchants might offer discounts and exclusive bonuses!
Use your card often when possible.
Taking advantage of your credit card for everyday purchases, such as consolidating your grocery bill, can help you accumulate rewards points rapidly.
Some credit card companies even offer up to 5X points specifically for groceries and gas, and that's 5% off on essentials every month!
To make the most out of this strategy without incurring interest payments each month, always remember to settle your balance in full.
Apply for high introductory bonus cards with no annual fee.
Make the most of your bonus credit card and utilize it for large purchases or bills, like rent or tax payments.
You'll be surprised at how many rewards you get when you use your card to buy bigger items, such as appliances and electronics.
Many banks offer huge introductory offers, such as $750 to $900 for $4000 spent in 120 days. It is simply just too good to pass up.
Always redeem your rewards in account credit or cashback for maximum benefit.
Redeem your rewards wisely. Using credit card points as account credit or cashback offers many benefits.
For starters, you can use the money earned from rewards to offset the current balance, and in the context of "saving 5,000 in 3 months", you can take that exact amount and deposit it into your savings account.
Please don't get distracted with items, gift cards, or other shining objects your bank offers for your reward points because they are almost always at full retail price with a premium added.
Cutting out unnecessary expenses:
Reducing your monthly expenses is an effective way to save money and reach your financial goals faster. Here are some tips to help you get started:
Cancel all nonessential subscriptions
Make a detailed list of all your monthly subscriptions. Then, cancel any nonessential or duplicate subscriptions. You will be surprised to see how much you can save.
Choose where to shop wisely.
Take the time to shop for the best deals on everything from groceries to insurance, utilities, and more.
Sometimes simply switching which grocery stores to shop at can save you 50% or more on food.
Buy from big-box stores.
Take advantage of discounts or promotional offers when available, as they can help reduce costs significantly.
Shop at big-box stores or discount clubs like Costco or Sam's Club, and don't worry about the memberships because you will get all your fees back and some at the end of the year with their 2% cashback offer.
Be creative
Commit to taking a no-spend week every other week by limiting your expenses to essential items such as grocery shopping, gas, and paying bills.
Making lifestyle adjustments, such as packing lunch for work or prepping meals in bulk, can be both time-saving and cost-efficient over the long run.
Negotiate your bills, such as with internet providers, cable companies, phone plans, etc., they may have offers you don't know about!
Sell unwanted items on eBay. Declutter is bliss.
Join friends or family to buy goods and services instead of buying them yourself outright. For example, Costco memberships, Netflix subscriptions, and family cellular phone plans.
By following these tips, you'll be able to reduce your monthly expenses and start saving more easily!
Take advantage of employer benefits and matching programs.
Employer-sponsored retirement plans are an essential way to save money for the future.
With matching, the employer will match a certain percentage of the employee's contribution to their retirement account up to a certain limit.
For example, an employer may offer a 50% match on contributions of up to 6% of the employee's salary.
This means that if an employee contributes 6% of their salary each month, their employer will contribute an additional 3% towards their retirement savings – effectively doubling the amount they are saving each month!
It's important to take advantage of these matching programs as they can be a great way to boost retirement savings in a short period, and you can undoubtedly count both the 6% and 3% matching as part of your savings goal as you work to save 5000 in 3 months.
Automating your Savings:
Automatic savings
Automatic savings is an excellent way for savers to hit their savings goals without thinking about transferring money each month.
With automatic savings, you can set up bank accounts to transfer a fixed amount of money from your primary checking account into a separate account on a regular schedule, which can be done monthly.
You can consistently save money by setting up automatic monthly transfers and steadily reach your goal.
By planning your savings and sticking to the plan, you are planning to succeed.
Round-up savings
With round-up automatic savings, you can effortlessly save money without extra effort.
The idea is that whenever you purchase with your debit or credit card, the purchase amount is rounded up to its nearest dollar, and that extra change is set aside into a separate account of your choosing.
Over time, this adds up to a decent chunk of change without having to make much effort!
One of the best round-up and automatic savings services is Acorns.com. It allows your money to work for you by using Automatic and Round-up savings with a twist; Acorns.com will invest for you and grow your savings automatically. So start saving and investing today. Here's a link to claim a free $5 when you join.
Key Takeaway
To save $5000 in three months, start by establishing a clear savings goal.

Then, budget on a micro and macro level to make the most of your money.

Make extra cash with side hustles to supplement your income and reach financial goals faster. 

Use credit card rewards programs to get discounts on everyday expenses.

Finally, cut unnecessary expenses and take advantage of employer benefits and matching programs.
Achieving a savings of $5,000 in three months may appear intimidating. Yet by formulating a budget and cutting costs, earning supplemental income, and capitalizing on credit card rewards programs, you can make consistent strides toward your economic objectives while constructing a stable financial footing for the future.
Frequently Asked Questions
How can I save $5000 in 3 months
Saving $5000 in 3 months is achievable and can be accomplished with intelligent budgeting and automatic savings.
To save $5000 in 3 months, it is vital to create a budget and outline your income and expenses.
Next, identify areas where you can reduce spending and save money. You should also set up automatic transfers from your bank account into a separate account each month to consistently save money towards your goal.
Finally, review your monthly savings progress to ensure you remain on track to achieve your target amount of $5000 in 3 months. With the right plan and commitment to saving smarter, you will have no trouble hitting this goal!
How to save $5000 in 30 days
To accomplish anything, establishing attainable goals is a must. Setting feasible, realistic targets will help ensure success in reaching your desired results.
U.S. citizens have been saving less each month from 2015-2022, as evidenced by the personal savings rate decreasing from 10.5% in July 2021 to 5.1% in June 2022 – a ratio of personal savings to disposable income showing an overall decline across the years.

https://www.statista.com/statistics/246268/personal-savings-rate-in-the-united-states-by-month/
Break your goal down into smaller, more manageable steps: Instead of focusing on the entire $5,000, try breaking your goal down into smaller steps that are easier to achieve.
For example, to reach $5,000 in 30 days, you are looking at $1,250 a week or $167 per day. Therefore, to save 40% of your income, you need to generate about $14,000 a month to reach that goal.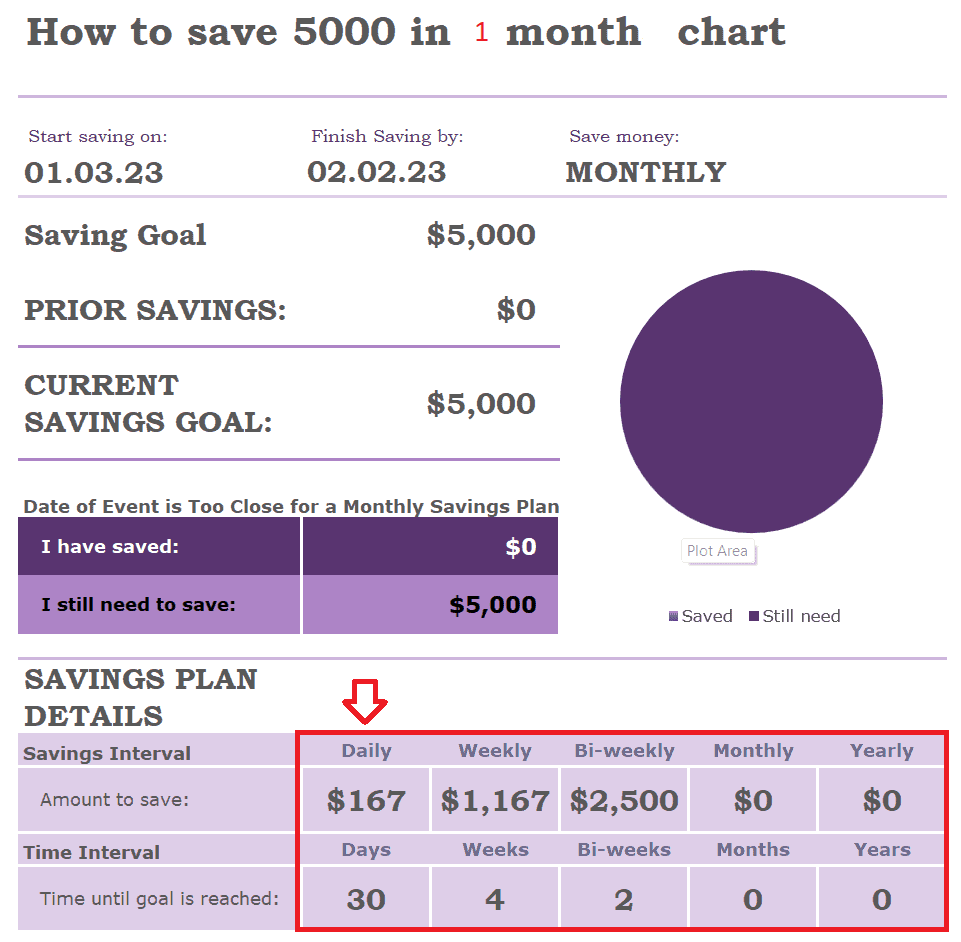 To save more money, you'll need to make some sacrifices and find ways to reduce your spending habits. Shopping at the local discount grocery store may be necessary too! Any extra money that comes in should go into your savings – no exceptions.
How to save $5000 in 3 months chart biweekly
Here's a quick savings chart on a biweekly schedule. Remember, following the plan and planning your budget is crucial to success.