10 Proven Strategies for Achieving Financially Free Living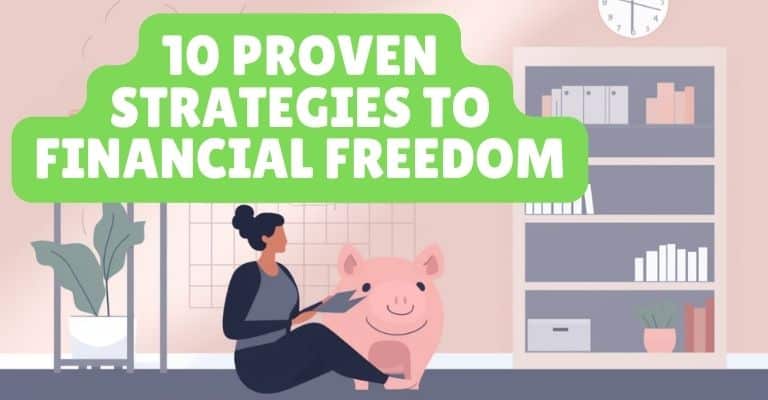 Here are our 10 Proven Strategies For Achieving Financially Free Living
We all dream of a life where we don't have to worry about money, don't we? A life where we can enjoy the fruits of our labor without being bogged down by financial stress and obligations.
Achieving this financially free living may seem elusive, but my friends, I'm here to tell you that it's not only possible – it's within your reach.
You see, there are proven strategies that have helped countless individuals attain their version of financial freedom. And today, I'll be sharing 10 of these tried-and-true methods with you.
Financial freedom is not necessarily synonymous with being wealthy. It means having enough passive income to cover your living expenses without depending on a job or regular salary.
Click To Tweet
Attaining Monetary Independence: An Overview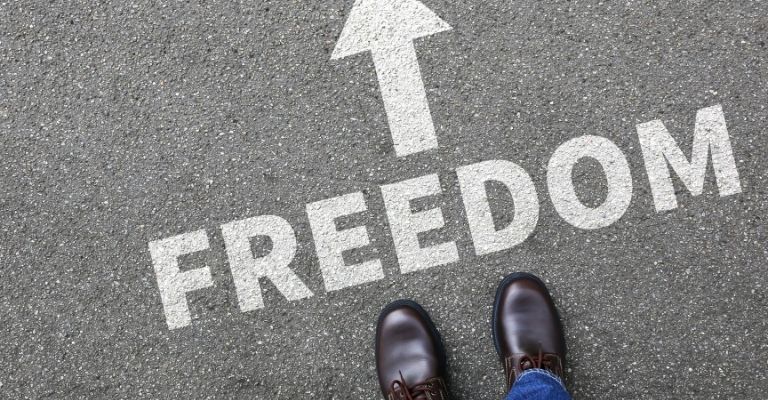 My fellow investors, it's no secret that achieving financial freedom is a goal many of us desire. Enjoying our lives without the constant worry of bills and expenses hanging over our heads is undoubtedly attractive.
However, as with any worthwhile endeavor, the path to financial freedom requires diligence, patience, and a willingness to learn from successes and failures.
Now then, let me share some wisdom on attaining monetary independence. First, financial freedom doesn't come overnight or even in a few short years; much like building a successful business, it takes time and effort.
Interesting Fact:
The concept of financial freedom dates back to ancient times. Greek philosopher Epicurus believed that financial independence was crucial to a happy life.
Keep your eyes on the prize while making wise investments, avoiding unnecessary debt, and living within your means – these simple principles can help you achieve financial freedom. And always remember: safety should be at the forefront of every decision we make regarding our hard-earned money because true success lies in amassing wealth and preserving it for generations to come.
Step 1: Set Precise Financial Objectives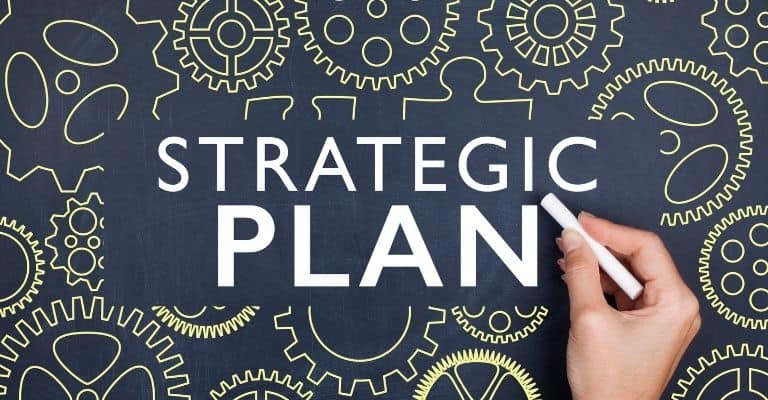 You might think that setting precise financial objectives is easier said than done. First, however, it's crucial to understand the importance of having well-defined goals to achieve a financially free life. Without clear targets, your personal finance journey may resemble a ship drifting aimlessly through rough waters, never reaching its intended destination.
To help evoke motivation and excitement within yourself as you set out on this voyage toward financial freedom, consider these five essential steps:
Key Takeaway:
Achieving financial freedom often involves embracing minimalism and prioritizing experiences over material possessions. This shift in focus can lead to a more fulfilling and purposeful life, enabling individuals to focus on their passions, relationships, and personal growth.
Identify your income sources: Recognize all potential avenues for generating revenue – from employment, investments, or side hustles.
Determine necessary expenses: List all non-negotiable costs, such as housing, food, and education.
Establish an emergency fund: Aim to save at least six months' worth of living expenses in case unexpected events arise.
Create long-term investment plans: Device strategies to grow wealth over time by investing in stocks, bonds, or real estate.
Implement effective budgeting practices: Develop habits that allow you to track spending and allocate funds wisely based on priorities.
By addressing each aspect mentioned above and diligently working towards your defined financial objectives, achieving true fiscal independence will no longer seem like an ambitious dream but a tangible reality waiting for you around the corner. Thereby allowing you to enjoy the safety and peace of mind that comes with being financially free.
Step 2: Develop And Adhere To A Financial Plan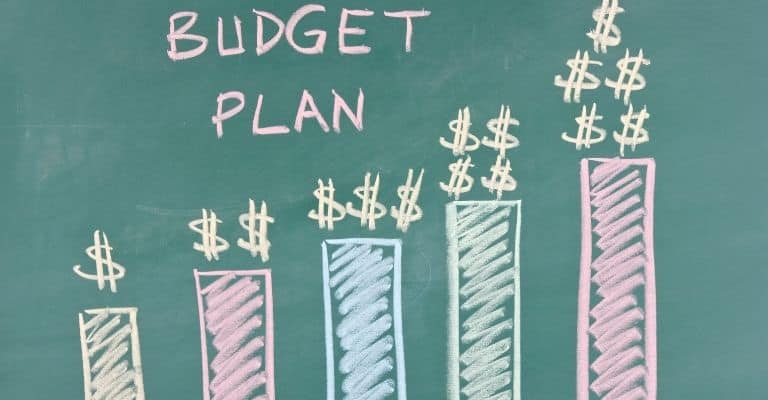 In the journey to financial freedom, my friends, you must develop and adhere to a solid financial plan. The best way I've found to do this is by creating a monthly budget that outlines your income, expenses, savings, and investments. This will provide you with a clear roadmap for achieving your financial goals and instill discipline in managing your finances.
To make this process more enjoyable and relatable, let me share with you an example of how to create such a budget:
| Category | Income | Expenses |
| --- | --- | --- |
| Salary | $4,000/month | |
| Side Hustle | $800/month | |
| Total | $4,800/month | |
By allocating portions of your income to specific expenses and savings/investments categories (as demonstrated in the table above), you can track your progress towards becoming financially free while maintaining control over spending habits. Then, as you review these numbers and adjust each month accordingly based on life events or changing priorities, you'll find yourself inching closer to realizing ultimate financial independence.
| Savings & Investments | Amount |
| --- | --- |
| Emergency Fund | $200/month |
| Retirement Account | $500/month |
| Other Investments | – |
As Warren Buffett once wisely said: "Do not save what is left after spending; instead, spend what is left after saving." Keep this mantra close as you develop and adhere to your financial plan. Remember that consistency is key – stick with it!
Step 3: Eradicate High-Interest Debts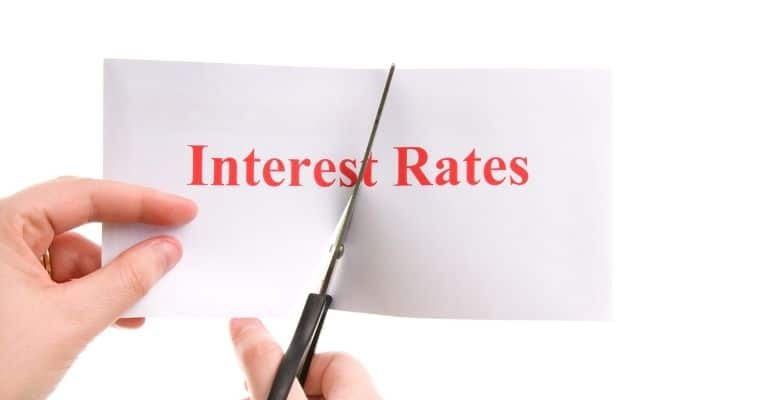 Imagine being stuck in a sinking ship with multiple holes letting water inside. Would you continue to enjoy the luxurious amenities on board, or would you focus your energy on plugging those holes and stopping the ship from sinking?
When achieving financial freedom, eradicating high-interest debts is akin to fixing those critical leaks that threaten our financial stability. The sooner we address them, the greater our chance of staying afloat and reaching our destination.
To truly experience the joys of financially free living, one must prioritize debt payments – specifically targeting high-interest liabilities first. It's imperative not only for immediate relief but also because these debts tend to compound swiftly over time – like an invasive species threatening the health of our entire financial ecosystem.
By aggressively paying off these obligations, we can stem their growth and make room for more beneficial investments and savings opportunities – ultimately gaining control over our finances and securing that sense of safety we all yearn for. So grab your metaphorical toolkit, locate those pesky leaks in your financial vessel, and let's get to work patching them up together; every step closer brings us nearer to that cherished horizon called 'financial freedom.'
Step 4: Construct A Financial Safety Net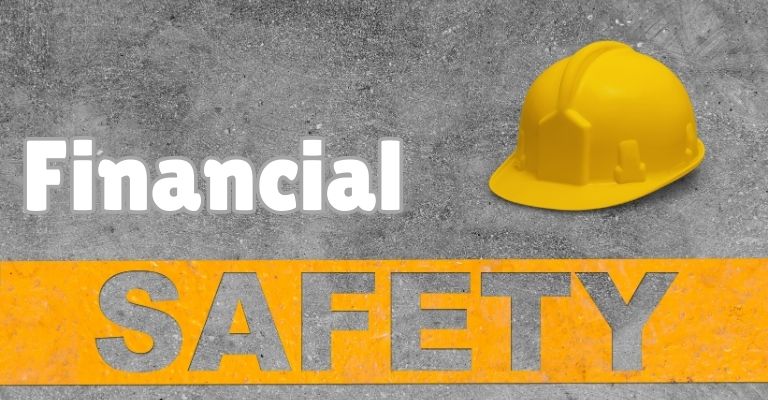 Establishing a solid financial safety net is like building a strong foundation for your house. It ensures that you have the necessary means to weather any unexpected storms or expenses, such as medical emergencies, job losses, or sudden repairs on your home or car.
An emergency fund should be an essential part of your overall plan for achieving financial freedom. This is not just another savings account; it's your insurance policy against life's unpredictable events.
To start constructing this crucial protection layer, open a separate savings account dedicated to emergencies and unforeseen circumstances. Aim to save at least three to six months' worth of living expenses in this account.
Remember, slow and steady wins the race – even if you can't reach this goal immediately, make regular contributions whenever possible. Then, once you've accomplished this milestone, you'll find yourself resting easier, knowing that no matter what curveballs life throws, you're well-prepared with a sturdy financial safety net in place.
Step 5: Augment Your Earnings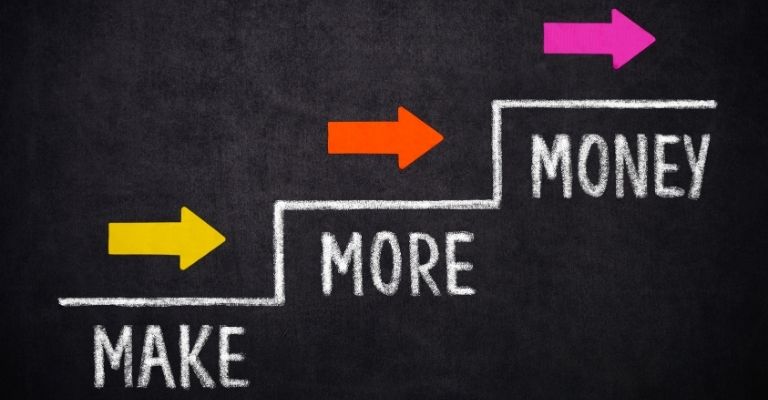 Having established a solid financial foundation with your safety net, it's time to switch gears and focus on expanding your wealth. With an ever-changing economic landscape, having multiple income streams is no longer just a luxury but a necessity for achieving true financial freedom. As the saying goes, 'Don't put all your eggs in one basket.'
This section will explore how you can augment your earnings through various means, ensuring that extra cash flows into your pocket regularly.
Investing: Allocate funds towards stocks, bonds, or real estate, which will provide consistent returns over time.
Side Hustles: Identify skills or hobbies that can be monetized and develop them into part-time businesses or freelance opportunities.
Passive Income Streams: Create assets such as e-books, online courses, or apps that generate recurring revenue without much ongoing effort.
Network Marketing: Join reputable multi-level marketing companies where you can earn commissions by selling products directly or building teams who sell under you.
These methods are not alternatives but complementary ways to enhance your overall earning potential. The beauty of diversifying your income sources lies within its ability to create stability and reduce dependency on any single stream, thus providing an added layer of security when life throws unexpected curveballs at us.
Remember, my fellow investors: It's about saving diligently and growing our wealth strategically – so take calculated risks, pursue fresh opportunities, and watch as the doors to financial freedom open wide before you!
Step 6: Enhance Your Fiscal Knowledge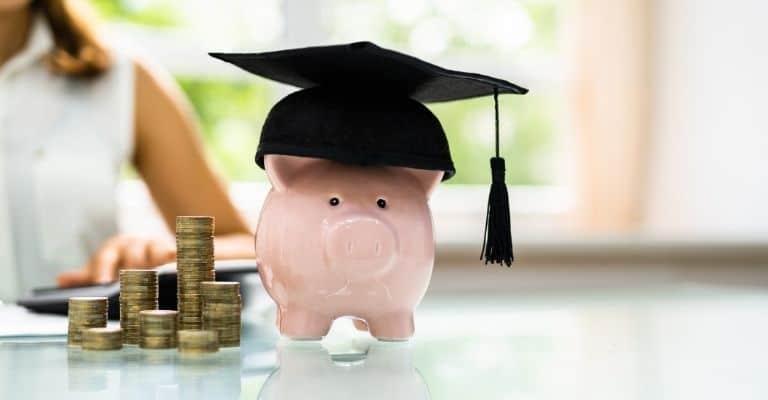 My friends, enhancing your fiscal knowledge is essential to the recipe for financial freedom.
It's not enough to stash away money and hopes it will grow independently; one must also understand how their hard-earned cash can best be put to work.
Financial literacy is the foundation upon which you'll build wealth and secure your financial future.
Investing wisely requires more than luck or fate – it demands a well-thought-out investment strategy based on thorough research and analysis.
Key Takeaway:
Financial literacy is crucial for financial freedom. A 2020 study published in the Journal of Family and Economic Issues found that financial literacy was positively correlated with financial well-being, supporting the importance of financial education in achieving financial freedom.
By increasing your financial understanding, you'll be better equipped to make informed decisions about where and when to invest and how to maximize returns while minimizing risk.
Remember, my friends: The safer you feel with your investments, the more likely you will achieve lasting success on this journey toward true financial independence.
So don't hesitate – dive into books, attend seminars, seek advice from trusted mentors or professionals, and watch your nest egg flourish!
Step 7: Adopt Effective Saving Practices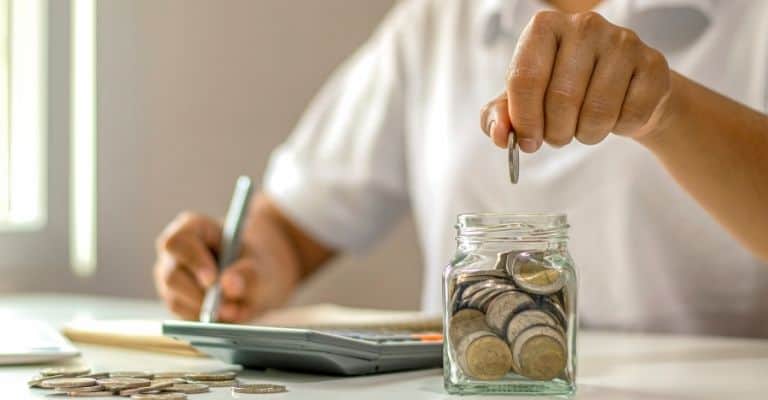 Now that you've broadened your fiscal knowledge, it's time to implement those newfound skills. The next crucial step on the road to financial freedom shouldn't be overlooked: adopting effective saving practices.
By setting realistic savings goals and adjusting your spending habits accordingly, you'll be inching closer and closer to a financially secure future.
As you strive to adopt effective saving practices, remember that every dollar saved brings you one step closer to achieving your long-term goals.
And remember, true wealth isn't just about amassing piles of money; it's about attaining the peace of mind that comes from knowing your hard work has paid off and your family can rest easy with their financial needs met.
So set clear savings goals for yourselves, examine your current spending habits critically, and make adjustments where necessary – all while keeping faith that even small changes today can lead to substantial rewards.
To start saving the easy way, visit Acorns.com. It is a service that allows your money to work for you. You'll save early and invest automatically; you can sign up in minutes for free. Start saving and investing today. Here's a link to claim a free $5 when you join.
Step 8: Acquire Assets With Growing Value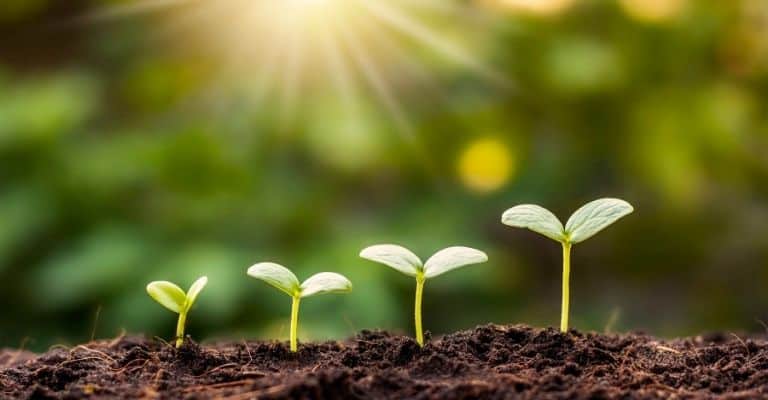 My fellow investors, it's time we discuss a crucial aspect of achieving financially free living – acquiring assets with growing value.
There is no greater satisfaction than watching your investment grow and knowing that you have put your money to work in the right place. Of course, it may not be as exciting as hitting the jackpot or making a quick fortune. Still, I assure you that steady growth achieved through wise investing will lead to financial freedom without exposing yourself to unnecessary risks.
Interesting Fact:
Compound interest plays a significant role in achieving financial freedom. By consistently investing and allowing interest to build upon itself over time, individuals can grow their wealth exponentially.
As our journey continues, let us focus on building our wealth by diversifying our portfolios and seeking opportunities to acquire assets with long-term potential for appreciation. But, of course, we must always watch for safety while striving for attractive returns.
By doing so, we will take calculated risks more likely to yield favorable outcomes over time, allowing us to reap the rewards of our patience and diligence. So go forth and invest wisely in those areas where you see promise; remember, slow and steady wins the race when attaining true financial independence.
Step 9: Prepare For Post-Work Life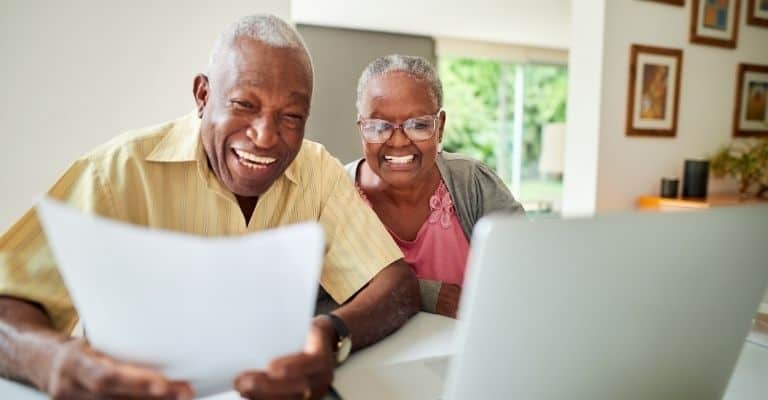 Embarking on the journey to financial freedom is like having the wind at your back, pushing you forward into a world of endless possibilities. As someone who has walked that path, I can attest to its incredible rewards. It's essential, however, not to forget about preparing for post-work life while focusing on achieving early retirement and financial independence. Retirement planning is critical in securing long-term safety and ultimately enjoying the fruits of our hard work.
Here are some vital aspects to consider while preparing for post-work life:
Estimate future expenses: Accurately project how much money will be needed during retirement based on lifestyle choices, housing costs, medical care needs, etc.
Create multiple income streams: Diversify investments and passive income sources to ensure steady cash flow even after retiring early.
Stay debt-free: Pay off all outstanding debts, such as mortgages or loans, well ahead to avoid any burden later in life.
Incorporate insurance plans: Invest in suitable health and life insurance policies as part of comprehensive retirement planning for added protection against unforeseen circumstances.
Maintain an emergency fund: Set aside sufficient funds in easily accessible accounts that can cover unexpected expenses without disrupting your retirement nest egg.
Retirement planning goes beyond simply saving enough money to retire early. The essence lies in creating a financially secure environment where we can thrive without worrying or uncertainties.
Key Takeaway:
According to a 2019 Charles Schwab survey, Americans believed they needed an average of $2.3 million to achieve financial freedom, although this number can vary greatly depending on individual circumstances and lifestyles.
By addressing these critical elements with diligence and foresight, we can pave the way toward a fulfilling and prosperous post-work chapter that brings peace of mind and lasting happiness.
Step 10: Foster A Prosperity Mentality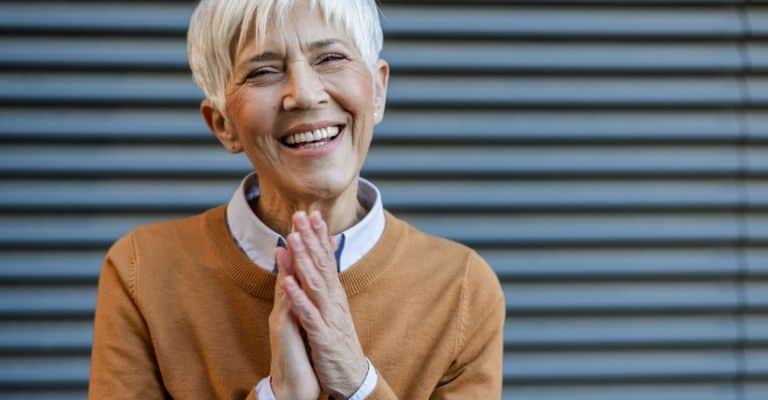 Now that we've laid the groundwork for a comfortable post-work life, it's time to shift our mindset and ensure long-term success. After all, achieving financial freedom isn't just about saving money and investing wisely; it's also about cultivating an attitude of abundance and prosperity.
So let's dive into step 10: foster a prosperity mentality. To achieve financially free living, developing an unshakable belief in your ability to accomplish your goals while maintaining gratitude for what you already have is essential.
Key Takeaway:
Financial freedom can have significant mental health benefits. A 2019 study published in the Journal of Consumer Affairs found that individuals with greater financial well-being reported lower levels of stress, depression, and anxiety.
This prosperity mentality will help you focus on opportunities rather than limitations and view setbacks as temporary rather than insurmountable obstacles. By nurturing this positive outlook, you'll find yourself drawn toward new avenues of wealth creation and better equipped to capitalize on them.
Remember, my friends – fortune favors the bold, so dare to believe in your potential for greatness!
Final Thoughts And Next Steps
As we wrap up our discussion on achieving financially free living, it's essential to reflect upon the journey and recognize that great things take time. However, it is necessary not to lose sight of your financial goals, no matter how distant or challenging they may seem.
Like planting a tree, you'll later enjoy its shade; implementing proven strategies requires patience and persistence to reap long-term rewards.
In closing thoughts, remember that the road to financial freedom is paved with success stories and learning experiences. Adopting the right mindset and staying focused on your pursuit will ultimately lead you to achieve true wealth.
So my friends confidently set forth on this exciting adventure; armed with these valuable lessons, a brighter future awaits you!
Conclusion
As we journey through the financial forest, let us remember to keep our eyes on the prize: a life unburdened by monetary constraints.
We all need to keep pushing forward, learning from our missteps, and celebrating our victories in this quest for financial freedom.
So my fellow travelers, equip yourselves with these proven strategies and embrace the prosperity mentality.
Together, we shall forge a path towards that blissful destination where money no longer dictates our choices but is an enabler of dreams.