Top 11 Best Paying Jobs In Major Banks (2023 Updated)
Are you looking for a job in banking? Major banks offer some of the highest-paying jobs in the industry, with competitive salaries and incredible benefits. From investment banking to financial advisor, numerous roles are available for professionals seeking to make a difference in their career path.
Working in the banking industry has many advantages. It offers highly competitive salaries, generous bonuses, and excellent job security. Professionals in the banking field also gain access to a vast network of contacts that can open up more opportunities for advancement in their current and other areas.
Banking jobs also offer excellent career progression, with chances to move up the ladder at an accelerated pace. Plus, by working at a major bank, you get to be part of a stable organization with plenty of support from those around you.
This blog post will explore the best-paying jobs in major banks and how you can get in on the action. Prepare to be inspired!
Disclosure: Some of the links in this article may contain affiliate links, which may provide compensation to me at no cost to you if you decide to purchase. These are products and services I've personally used and stand behind. This site is not intended to provide financial advice and is for entertainment only. You can read our affiliate disclosure in our privacy policy.
What qualifications or skillsets are required to land one of the best paying jobs in major banks?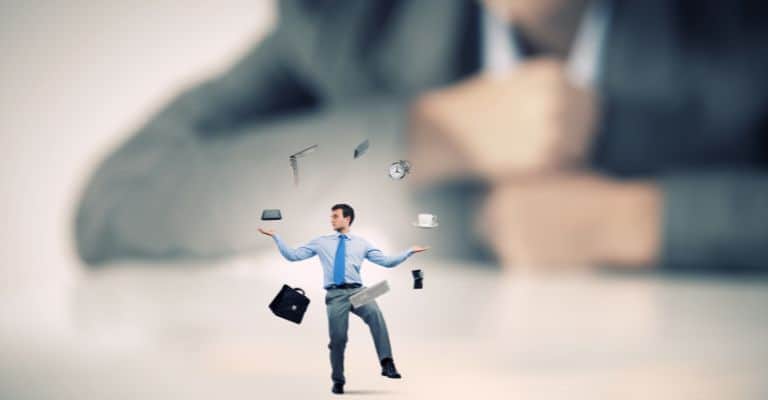 If you are just starting your career path, Congratulations! Make sure to read 9 Best Financial Advice For Young Adults.
Education
To work in a major bank, you will need a combination of education and experience. Depending on the specific role, a bachelor's degree in finance, banking, economics, or a related field may be required.
Basic understanding
Knowing how major banks operate and how different financial transactions are handled is also essential. Having experience working in the industry is a bonus.
Communication skill
In terms of skills, it is essential to have strong communication and interpersonal abilities and good organizational skills to effectively manage large amounts of data.
Critical thinking
Additionally, to succeed in a banking job, you should be able to think critically and analyze complex data sets quickly and accurately. Problem-solving on the fly is one of the most sought-after skills in any industry, including banking.
Information technology
As technology progresses, computer proficiency is becoming increasingly necessary for success in the banking world.
Teamwork
Teamwork is a vital skill for banking professionals, as it allows for greater collaboration and innovation, fostering the ability to identify opportunities and develop creative solutions to maximize profits.
Bank Manager
"The median salary for a major banks manager in the USA is $95,000 / annual, low at $65,000 and high at $153,000 annually."
Bank managers play an essential role in the banking industry. They oversee daily operations, develop and execute strategies to meet business objectives, and manage staff. In addition, bank managers ensure that customer service is up to standard regulations, policies, and procedures are followed.
Additionally, they must manage the financials of their bank, including budgeting and forecasting revenue.
Bank managers must also be able to provide leadership and guidance for their teams and make tough decisions when necessary.
To succeed in this role, excellent communication and interpersonal skills are necessary. It's also vital that a bank manager has a solid understanding of all banking regulations and practices and knowledge of computer technology used by major banks, such as SAP, CGI, Oracle, Premier Banking Platform, etc…
Compliance Manager
"The median salary for compliance managers in the USA is $100,000 / annual, low at $75,000 and high at $144,000 annually."
Compliance managers play a critical role in major banks by ensuring that the bank adheres to all laws, regulations, and policies.
The job duties of a compliance manager revolve around ensuring that the bank conducts its activities ethically and legally. This includes researching and interpreting relevant laws, developing policies, overseeing audits, investigating internal complaints, and monitoring employee actions.
Investment Banker
"The median salary for an investment banker in the USA is $145,000 / annual, low at $102,000 and high at $223,000 annually."
An investment banker is a financial professional who works for an investment banking firm or in the securities industry. Their primary purpose is to act as intermediaries between companies and investors, executing deals such as mergers & acquisitions, issuing stocks and bonds, providing advice on debt restructuring, and helping with capital raising.
Investment bankers also provide clients with market research, analyze current financial trends, and assess the risks associated with certain investments.
To be successful in this role, strong analytical skills are necessary as investment bankers must assess risk levels associated with specific investments and prepare detailed analyses of potential opportunities for their clients.
Communication skills are also essential since most of the work is done over the phone or by email. Finally, since many deals involve complex financial documents, having a thorough understanding of financial regulations and accounting principles is essential for success.
Loan Officer
"The median salary for a loan officer in the USA is $70,000 / annual, low at $45,000 and high at $132,000 annually."
Loan officers are responsible for evaluating, authorizing, and recommending approval of loan applications. In addition, they play an essential role in the financial world by helping individuals and businesses who need financing purchase a house, car, or other assets.
A loan officer's job duties range from explaining different types of loans and their terms to applicants; to receiving and verifying information on loan applications; to negotiating payment plans and closing loans.
Loan officers must also stay up-to-date with changes in the industry and have a strong understanding of banking regulations, compliance requirements, and credit evaluation techniques.
To succeed in this role, having excellent customer service skills is essential, as much of the job revolves around dealing with customers. Additionally, problem-solving skills are necessary to manage customer concerns and conflicts that may arise effectively.
Financial Analyst
"The median salary for a financial analyst in the USA is $66,000 / annual, low at $49,000 and high at $107,000 annually."
Financial analysts are responsible for researching and analyzing financial information to make investment recommendations and advise on investments. In addition, they help their clients manage their investments by making informed decisions about which stocks, bonds, and other assets to buy or sell.
A financial analyst also analyzes the financial health of companies, seeking out trends that indicate the company's future outlook.
To succeed in this role, a financial analyst must clearly understand the markets, stock pricing, macroeconomics, and regulations surrounding investments. Additionally, being well-versed in corporate finance and accounting principles is essential when analyzing balance sheets, income statements, and cash flows. Finally, financial analysts must also have strong mathematical skills as they must often create sophisticated models to evaluate potential investments.
Financial Examiner
"The median salary for a financial examiner in the USA is $61,000 / annual, low at $48,000 and high at $90,000 annually."
Financial examiners review and enforce compliance with banking laws and regulations. They assess a financial institution's operations to ensure that it follows all rules, laws, and guidelines governing the banking industry.
Financial examiners review financial documents, such as loan applications, customer records, and bank statements, to ensure they comply with regulations. They also analyze financial data to determine whether an applicant meets the bank's lending criteria and evaluate the financial situation of existing borrowers.
Financial examiners must thoroughly know financial regulations and legislation governing their expertise. In addition, they must be able to interpret complex legal documents to identify potential risks or issues that may arise due to non-compliance with relevant rules and regulations.
Additionally, they need excellent communication skills to advise banks on mitigating risk or resolving compliance issues effectively. Strong problem-solving skills are also necessary to analyze complex situations and develop solutions that meet institutional needs while adhering to established legal requirements.
Financial Examiner is one of the higher-stress positions in our list of banking jobs.
Credit Analysts
"The median salary for credit analysts in the USA is $55,000 / annual, low at $44,000 and high at $104,000 annually."
Credit analysts are responsible for researching and analyzing an individual or business's creditworthiness or credit score. In addition, they review financial data, such as income statements, balance sheets, cash flow statements, and tax returns, to assess an individual or company's ability to repay a loan.
Credit analysts must know risk management principles, banking laws and regulations, and financial analysis tools to accurately determine whether an applicant is eligible for the desired loan amount. Additionally, they may be asked to provide their opinion on how a loan should be structured.
Credit analysts need to have strong analytical skills to interpret complex financial information. They also need practical communication skills to explain their analyses clearly when providing feedback about applicants' credit applications.
Critical thinking is essential for finding potential application errors or inconsistencies that could lead to wrong decisions. Finally, excellent attention to detail is necessary when analyzing documents and making informed decisions about granting loans.
Bank Auditor
"The median salary for bank auditors in the USA is $100,000 / annual, low at $84,000 and high at $110,000 annually."
Bank auditors are responsible for conducting independent financial audits of banks and other financial institutions. They review the accuracy and reliability of a bank's financial reports, internal controls, compliance with banking regulations, and safety measures. Bank auditors also evaluate the effectiveness of risk management procedures related to transactions, loans, investments, and deposits.
Bank auditors must have in-depth knowledge of financial regulations and industry standards and strong technical skills to assess a bank's compliance with all applicable laws and regulations. In addition, analytical thinking is essential for understanding complex data sets to evaluate a bank's operations.
Bank Teller
"The median salary for bank teller in the USA is $30,000/ annual, low at $27,000 and high at $38,000 annually."
Bank tellers are responsible for providing financial services to customers at banking institutions. They assist customers with deposits, withdrawals, transfers, and loan payments. Therefore, bank tellers must be knowledgeable about the products and services offered by their institution to provide customers with accurate information regarding their accounts.
Bank tellers must have excellent customer service skills to ensure that each customer is satisfied with their experience. Additionally, basic math skills are necessary for calculating amounts entered or requested by customers.
Relationship Manager In Business Banking
"The median salary for relationship manager in banking in the USA is $125,000/ annual, low at $97,000 and high at $165,000 annually."
Relationship managers in business banking supervise and expand the bank's relationships with corporate clients, usually with the chief financial officer. They guide corporate clients on their financial needs and advise them on suitable banking solutions.
Relationship managers develop customized proposals tailored to their client's requirements, creating a comprehensive plan of action that meets the client's financial goals. A satisfied chief financial officer may extend this relationship to other ventures and projects, which is why Relationship Managers are among the highest-paying jobs.
Risk Manager
"The median salary for risk managers in banking in the USA is $120,000/ annual, low at $93,000 and high at $161,000 annually."
Risk managers in banking are responsible for monitoring and managing risks associated with the financial activities of a bank. This includes assessing and identifying potential threats, developing strategies to mitigate those risks, and implementing procedures to monitor risk levels on an ongoing basis.
Risk managers must be knowledgeable about banking regulations, be able to analyze financial data, understand financial markets and trends, identify patterns or anomalies that could negatively affect the performance of a bank, and plan for different scenarios.
Final thoughts
In this article, we explored the top 11 best-paying jobs in major banks, but it is far from the complete list of all available positions in banking jobs. There are many other roles to consider, including customer service representatives, data analysts, tax specialists, and risk assessment specialists.
Regardless of the role you choose in banking, if you possess the necessary skills and have a passion for the industry, you too can pursue jobs in major banks that can be both lucrative and rewarding.