5 Ways To Build Wealth Outside The Stock Market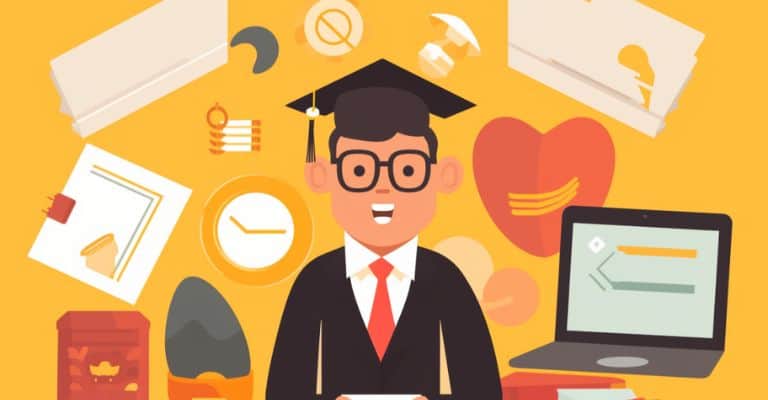 Here are the 5 ways to build wealth without trading stocks.
Are you tired of the rollercoaster ride that is investing in the stock market? Do fluctuations and unpredictability make you anxious about your financial future? Don't worry, and you're not alone.
Many investors seek safer alternatives to grow their wealth without taking on excessive risks or relying solely on equities.
The good news is there are several ways to build a solid financial foundation outside of Wall Street's ups and downs. This article will explore five proven strategies that can diversify your investments while offering attractive returns.
Whether you're an experienced investor seeking stability or a novice dipping your toes into personal finance, these options will help provide peace of mind as you work towards achieving lasting wealth.
Real Estate Investing
It's no coincidence that many wealthy individuals have built their fortunes through real estate investing. With the potential for rental income and appreciation in property value, it can be a lucrative strategy for building wealth outside the stock market.
Land banking, which involves purchasing undeveloped land to sell at a higher price later on, is another way to invest in real estate and benefit from its long-term growth.
Of course, there are other alternatives beyond real estate as well. For instance, you could consider investing in mining hardware or participating in money market funds for added diversification.
Key Takeaway:
Real estate investing is a popular alternative to the stock market, offering long-term capital appreciation and passive rental income potential.
Additionally, crowdfunding investing platforms allow investors to pool their resources together and fund various projects ranging from startups to established businesses – all while minimizing individual risk exposure.
This diverse array of options ensures that even those with a strong desire for safety can still find suitable investments to help grow their wealth over time.
Investing In Commodities
Diversifying your investment portfolio is crucial for long-term success, and one way to achieve this is through investing in commodities.
Commodity futures, gold trading, and oil investing are just a few examples of the different avenues you can take when looking to expand beyond traditional stock market investments.
Interesting Fact:
Investing in commodities, such as gold, silver, or agricultural products, can hedge against inflation and market volatility while offering the potential for capital appreciation.
By allocating a portion of your assets to these tangible goods, you reduce risk and potentially capitalize on their often countercyclical nature.
For those who may be wary of directly trading commodities or lack expertise, investing via mutual funds or index funds focusing on specific sectors such as metals or energy is always available.
This approach allows investors to benefit from the growth potential and diversification benefits that commodities offer while maintaining a specific safety and convenience level.
No matter which route you choose, remember that incorporating commodity investments into your overall strategy can help protect against economic downturns and secure financial stability for years to come.
Investing In Cryptocurrency
Just as a map guides treasure seekers to hidden gems, the cryptocurrency world offers an alternative wealth-building route. Transitioning from commodities to this digital frontier, we now explore the opportunities and risks of investing in cryptocurrencies.
Crypto mining, altcoins, blockchain tech – these terms may sound like coded language for pirates navigating uncharted waters; rest assured, they are essential components of your voyage into the realm of digital currencies. To begin your journey, trading software and digital wallets will serve as indispensable tools for securely storing and transacting various forms of cryptocurrencies.
While it is true that such investments hold potential rewards beyond traditional markets, keep in mind that venturing too far without proper knowledge or safeguards could lead you astray.
Now let us dive deeper into crypto's golden sea by examining popular investment strategies. One approach involves trading established coins like Bitcoin and Ethereum on exchanges while watching for promising altcoins making their debut.
Another strategy focuses more on long-term prospects—investing in blockchain startups or companies developing innovative solutions. But, regardless of your chosen course, always remember that maintaining a well-balanced portfolio with other assets can provide a safety net against unpredictable storms in these highly volatile digital seas.
Investing In High-Yield Savings Accounts
Investing in high-yield savings accounts is another effective way to build wealth without relying on the stock market. These financial products offer better interest rates than traditional savings accounts and can be essential to your diversification strategies, portfolio balancing, and risk management.
With a high-yield savings account, you can enjoy tax benefits while ensuring that your money grows at a faster pace than it would with conventional bank accounts.
Here's a comparison table of potential returns from various high-yield savings opportunities:
| Bank | Interest Rate (%) | Annual Percentage Yield (APY) |
| --- | --- | --- |
| Bank A | 0.50% | 0.50% |
| Bank B | 0.60% | 0.61% |
| Bank C | 0.65% | 0.66% |
| Bank D | 0.70% | 0.71% |
| Bank E | 1.00% | 1.01% |
As part of your overall financial planning process, allocating funds to high-yield savings accounts helps create a more balanced investment approach by incorporating different types of assets into your mix.
When choosing the correct account, consider accessibility, minimum deposit requirements, fees, customer service, and the offered interest rate and APY figures.
Key Takeaway:
Practicing sound personal finance habits, such as budgeting, saving, and living below one's means, lays a solid foundation for building wealth over time, regardless of specific investment strategies.
An astute investor should always keep their eyes open for new avenues to capitalize on growth opportunities while maintaining safety nets like high-yield savings accounts within their asset allocation framework. By doing so, you'll have a well-rounded plan that maximizes wealth-building potential outside the stock market realm – all while keeping those subconscious desires for security satisfied!
Peer-To-Peer Lending
Now that we have explored the benefits of high-yield savings accounts let's dive into another lucrative option for building wealth – peer-to-peer lending.
Peer-to-peer (P2P) lending platforms connect individual borrowers and lenders, creating a win-win situation where investors can earn attractive returns while helping others with debt consolidation or financing needs.
This alternative investment allows you to earn higher yields than traditional mutual funds or foreign exchange markets without taking on excessive risks like venture capital investments.
As an investor in P2P lending, it is crucial to diversify your portfolio across different loans to minimize risk and maximize return potential.
Key Takeaway:
Investing in peer-to-peer lending platforms allows individuals to lend money directly to borrowers, earning interest income while bypassing traditional financial institutions.
Overall, this strategy offers safety-conscious individuals an opportunity to build wealth outside the stock market while contributing positively to their peers' financial well-being.
Conclusion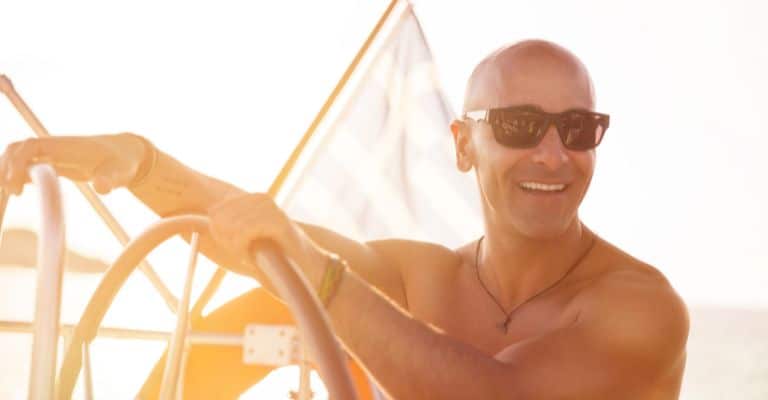 In conclusion, imagine you're an ambitious sailor setting sail on the vast ocean of wealth-building opportunities. You've heard tales of fortune found in the stock market's waters but are curious about what other bountiful islands await your discovery.
Firstly, consider navigating towards real estate investing to diversify your journey. Much like a newly discovered island with fertile land and resources, this option promises potential long-term growth and passive income through rental properties.
Secondly, chart a course for commodities and cryptocurrency investments – akin to discovering exotic spices or hidden treasures from ancient civilizations. These alternative assets may add excitement and variety to your portfolio while hedging against traditional markets' volatility.
Lastly, explore high-yield savings accounts and peer-to-peer lending platforms as peaceful trading posts where you can safely grow your wealth with lower risks. As any wise sailor knows, it's essential to have safe harbors along one's journey alongside adventurous expeditions into uncharted territories.
So remember, my fellow navigators of finance: building wealth goes beyond just riding the waves of the stock market; there is an entire world of opportunity waiting to be explored!