Amazon Affiliate Program 101: The Ultimate Guide To Earning Passive Income Online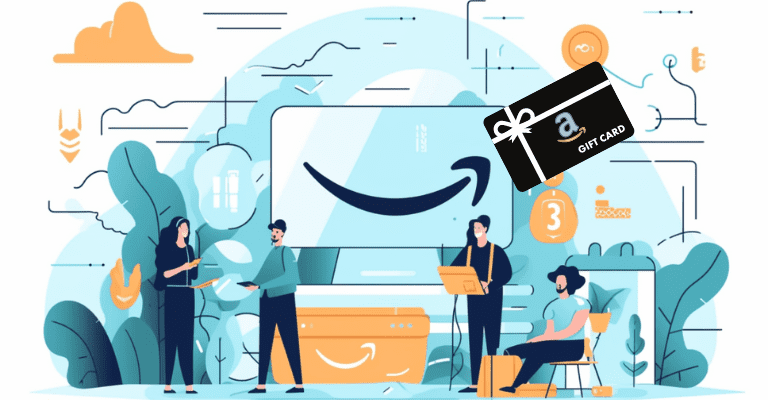 Here's the Amazon Affiliate Program 101: The Ultimate Guide To Earning Passive Income Online
Are you tired of the 9-5 grind and looking for a way to earn some extra cash without sacrificing your precious time? Well, my friend, you've stumbled upon the right place.
We're about to dive into the world of Amazon's Affiliate Program – an ingenious method that allows anyone with a knack for innovation and creativity to generate passive income online.
In this ultimate guide, we'll reveal all there is to know about becoming an Amazon affiliate expert, unlocking secrets that have helped countless individuals reach their financial goals while they sleep!
So buckle up and prepare to embark on a thrilling journey towards revolutionizing how you make money online. Trust us; once you begin exploring the vast potential of the Amazon Affiliate Program, there's no turning back.
🏆 Amazon Affiliate life: Turn your shopping addiction into a profitable passion! 😎 Master the art of earning while recommending your favorite products. 🛒💵 #AffiliateWinning #AmazonAffiliate
Click To Tweet
Understanding The Basics Of Amazon Affiliate Program
Interesting Fact:
Did you know that, according to Kinsta, by the end of 2023, affiliate marketing is expected to become a $17 billion industry?
One of the most popular and lucrative platforms for affiliate marketing today is the Amazon Affiliate Program or Amazon Associates. If you're looking to dip your toes into this world of passive income, then understanding the basics of Amazon's program will set you up for success.
The Amazon Affiliate Program enables individuals and businesses (affiliates) to earn money by promoting products on their websites, blogs, or social media accounts. By simply placing affiliate links in their content, affiliates can earn a commission every time someone makes a purchase using those affiliate links. This means that with some strategic planning and effort in creating engaging content, it's possible to generate passive income from recommending high-quality products available on Amazon.
So why should you consider joining the ranks of successful Amazon Associates? For starters, becoming an affiliate marketer allows you to tap into one of the largest online marketplaces in the world. After all, millions of people trust and shop on Amazon daily!
Furthermore, it's free to join and offers various tools to help improve your promotional strategies. Most importantly, though, mastering the art of affiliate marketing can lead to significant financial rewards while giving you more flexibility over how and where you work.
Now that we've covered the essentials let's dive deeper into what it takes to succeed as an Amazon Associate and earn passive income online!
Getting Started: Signing Up For The Program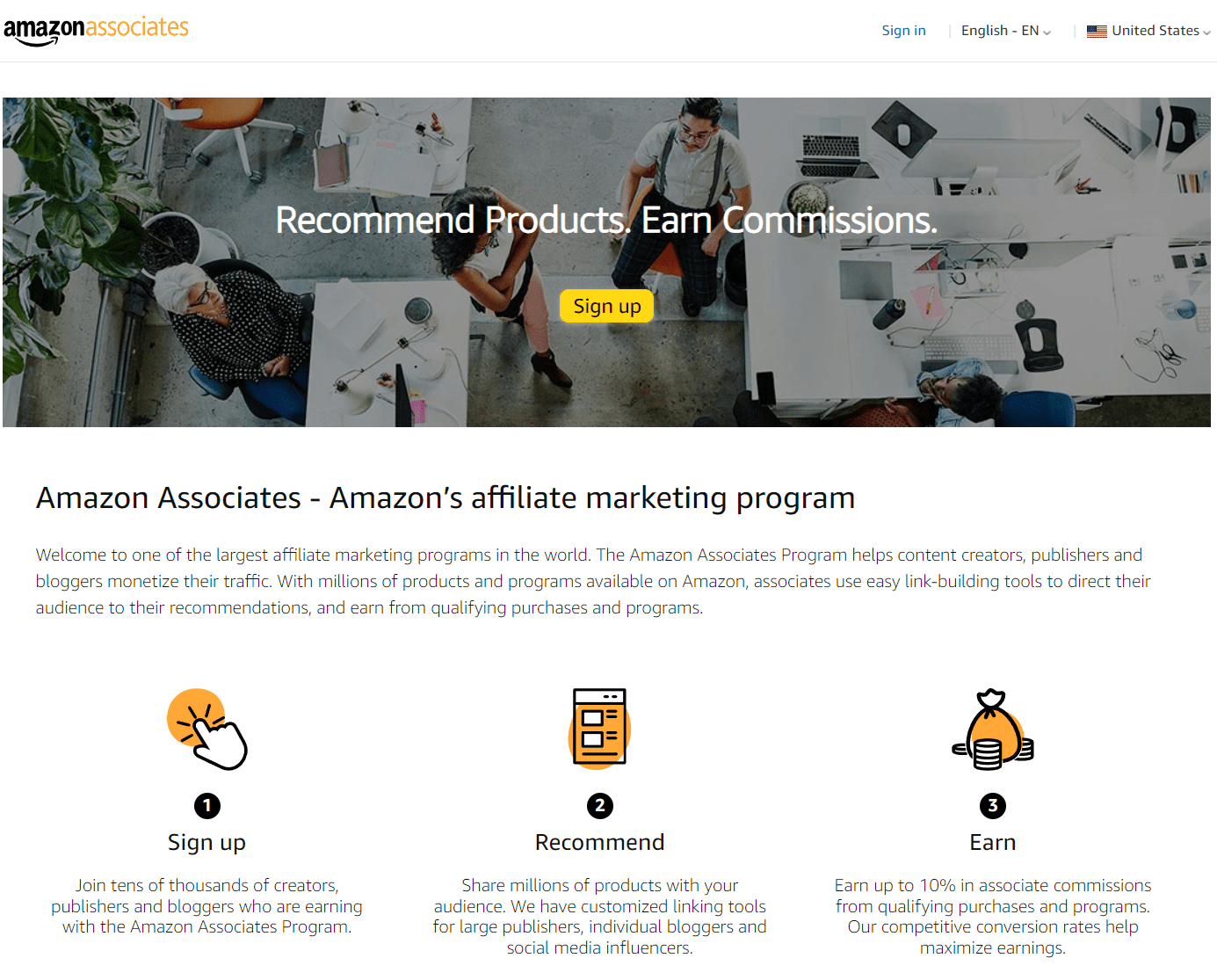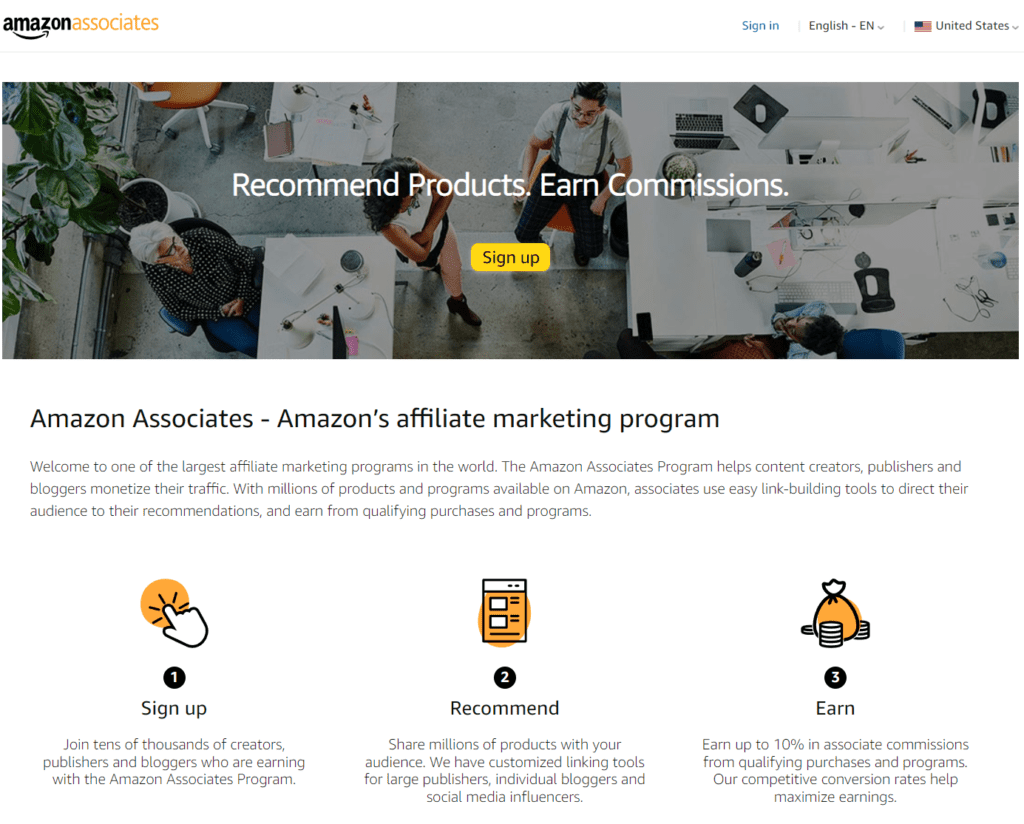 Knowing the requirements and benefits is essential if you want to sign up for the Amazon Affiliate Program.
I'll discuss these two subtopics in more detail so you can make an informed decision.
Key Takeaway:
Since 2021, Amazon's affiliate program has had over 900,000 members. Today, that number has continued to grow in proportion to the impact of the pandemic.
Requirements For Signing Up
Imagine you've just discovered the potential of earning passive income online through the Amazon Affiliate Program and are eager to start.
Before diving in headfirst, it's essential to understand the requirements for signing up to set yourself up for success from day one.
| Step | Description | Estimated Time to Complete |
| --- | --- | --- |
| 1 | Verify eligibility (18+ years old, valid tax identification number or Social Security number) | 5 minutes |
| 2 | Ensure you own or operate a website, blog, social media page, YouTube channel, mobile app, or online platform. | N/A |
| 3 | Confirm that your content adheres to Amazon's Associate's Program Operating Agreement and community guidelines | 5 minutes |
| 4 | Check that your website or platform has a reasonable amount of traffic and an established audience | 10 minutes |
| 5 | Ensure no prior violations in the Amazon Associates program | N/A |
| 6 | Sign up for an Amazon Associates account, providing accurate personal and contact information | 10-15 minutes |
| 7 | Provide valid payment information (bank account details or active PayPal account) | 5 minutes |
| 8 | Choose a unique Store ID for your Amazon Associates account | 5 minutes |
| 9 | Describe your platform, including content, target audience, and promotion plans | 10-15 minutes |
| 10 | Answer questions about your website or platform's traffic, sources, and monetization methods | 5-10 minutes |
Note: The estimated time to complete each step may vary depending on individual circumstances and the complexity of the information required.
Benefits Of Joining
Now that you know the prerequisites for joining the Amazon Affiliate Program, let's discuss the benefits of becoming a member.
By participating in this program, you'll tap into an ever-evolving and innovative platform that offers endless opportunities to earn passive income online.
Passive Income Potential: By joining the Amazon Affiliate Program, you can earn passive income from the commission when your audience purchases using your unique affiliate links. A steady stream of income can be earned with the right promotional strategy and an engaged audience once your links are in place.
Vast Product Selection: Amazon offers various products across numerous categories, making it easy for affiliates to find relevant and appealing promotional items. This diverse product range allows you to cater to your audience's interests and needs, helping you maximize your conversion rates and earnings.
Trusted Brand & Easy Integration: Amazon is a globally recognized brand. This means customers are more likely to trust and purchase through your affiliate links. Furthermore, the Amazon Affiliate Program offers user-friendly tools and resources to help you create and integrate affiliate links seamlessly into your website or platform. With their robust support, tracking features, and regular updates, you can focus on creating engaging content and promoting products effectively.
Choosing The Right Products To Promote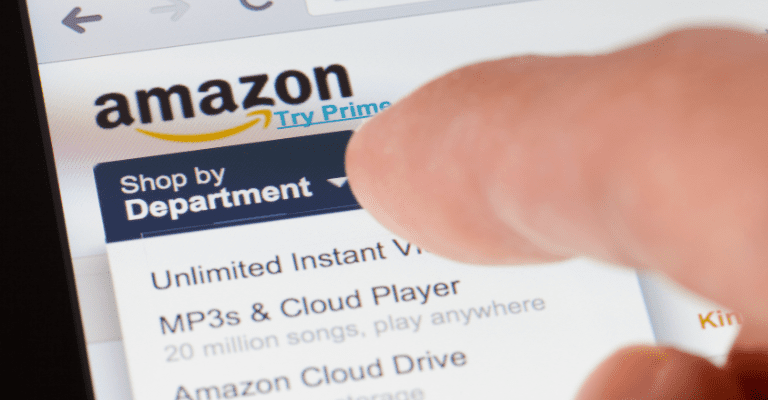 Choosing the right promotional products is crucial to becoming a successful affiliate marketing business. As you dive into Amazon Affiliate Marketing, you must balance catering to your audience's needs and maximizing your earning potential. You'll need to carefully select items that align with your niche and meet specific standards regarding quality, price, demand, and competition.
To help guide you through this process, consider these three key factors when selecting products for promotion:
Relevance: Ensure the product matches your target audience's interests and preferences.
Quality: Prioritize high-rated items with positive reviews and solid reputations.
Balance: Find an optimal combination of price points, commission rates, demand levels, and evergreen appeal.
By focusing on these criteria while browsing the vast selection available on Amazon Associates Program, you can identify lucrative opportunities that will benefit your readers and contribute significantly to your passive income goals.
Interesting Fact:
Affiliates can earn commissions on the entire shopping cart of a visitor, not just the specific product they promoted, as long as the purchase is made within the 24-hour cookie window.
Remember always to place genuine value and trust at the forefront of any Amazon Affiliate links recommendations. After all, providing helpful solutions differentiates top-performing affiliates from the rest. Here's a quick step-by-step guide to selecting your affiliate products.
| Step | Description | Tools/Services Needed | Monthly Costs |
| --- | --- | --- | --- |
| 1 | Identify your niche and target audience (Match your promotional channel). | None | $0 |
| 2 | Research popular and trending products within your niche | Amazon Best Sellers, Google Trends, Keyword research tools (e.g., Ahrefs, SEMrush) | Free – $99+ |
| 3 | Analyze product ratings and reviews, higher average reviews = more profits. | Amazon product pages | $0 |
| 4 | Assess the competition and demand. | Keyword research tools (e.g., Ahrefs, SEMrush), Amazon product pages | Free – $99+ |
| 5 | Calculate potential commissions and profitability | Amazon Associates Commission Calculator, Spreadsheet software (e.g., Microsoft Excel, Google Sheets) | $0 – $10 |
| 6 | Check for seasonal trends and sales | Google Trends, Historical sales data on Amazon | $0 |
| 7 | Create high-quality content that adds value and promotes the chosen products. | Content creation tools (e.g., WordPress, Canva, Adobe Creative Cloud) | Free – $50+ |
| 8 | Optimize your content for search engines (SEO) | Keyword research tools (e.g., Ahrefs, SEMrush), SEO plugins (e.g., Yoast SEO) | Free – $99+ |
| 9 | Monitor your performance and adjust your promotion strategy | Amazon Associates dashboard, Google Analytics, Social media analytics tools | Free – $50+ |
| 10 | Continuously research and update your product selection based on performance and audience preferences. | Amazon Best Sellers, Google Trends, Keyword research tools (e.g., Ahrefs, SEMrush) | Free – $99+ |
Note: Monthly costs vary depending on the chosen tools, services, and plans. Some agencies offer free programs with limited features, while others have tiered pricing for more advanced functionality.
Creating Engaging And Informative Content
Product reviews and comparisons are great for helping people determine which product is best for them.
Tutorials and How-To guides are great for helping people learn how to use a product and make the most of it.
Finally, listicles and round-ups make it easy to compare multiple products at once and give people the information they need quickly.
Product Reviews And Comparisons
When crafting engaging and informative content for your Amazon associate affiliate program, product reviews and comparisons are the bread and butter that will keep your audience coming back for more.
By providing in-depth, unbiased examinations of products within your niche, you'll showcase their features, pros, and cons while helping potential buyers make well-informed purchasing decisions.
Tapping into your personal experience with these items and incorporating real-life examples alongside high-quality images or videos adds an extra layer of credibility – not to mention a touch of sophistication – to your writing.
As an expert in Amazon's affiliate marketing, harnessing the power of innovation through this type of content can significantly boost conversions by catering to your audience's subconscious desire for cutting-edge insights.
Tutorials And How-To Guides
But that's not all!
As an Amazon affiliate program expert, you know there's more to creating engaging and informative content than product reviews.
One of the most effective ways to showcase the practical applications, benefits, and best practices for using products is through step-by-step tutorials and how-to guides.
By crafting comprehensive and easy-to-follow instructions on how to get the most out of the items you promote, you'll be tapping into your audience's innate thirst for innovation while simultaneously demonstrating the value of these must-have products.
This will help them make informed purchasing decisions and lead to increased conversions as they witness firsthand how great these innovative solutions are in action.
Listicles And Round-Ups
Let's discuss another fantastic way to create engaging and informative content for your Amazon affiliate program – listicles and round-ups!
We all love a good 'Top 10' article or best-of collection that lets us explore multiple products in one quick read.
These posts cater to our subconscious desire for innovation and serve as excellent opportunities to include various affiliate links within the same position.
By compiling lists of top products, tools, or resources relevant to your niche, you'll provide valuable information while maximizing your potential for earning passive income online.
So gear up and start creating those captivating lists that will keep your audience coming back for more!
New – Amazon Influencer Program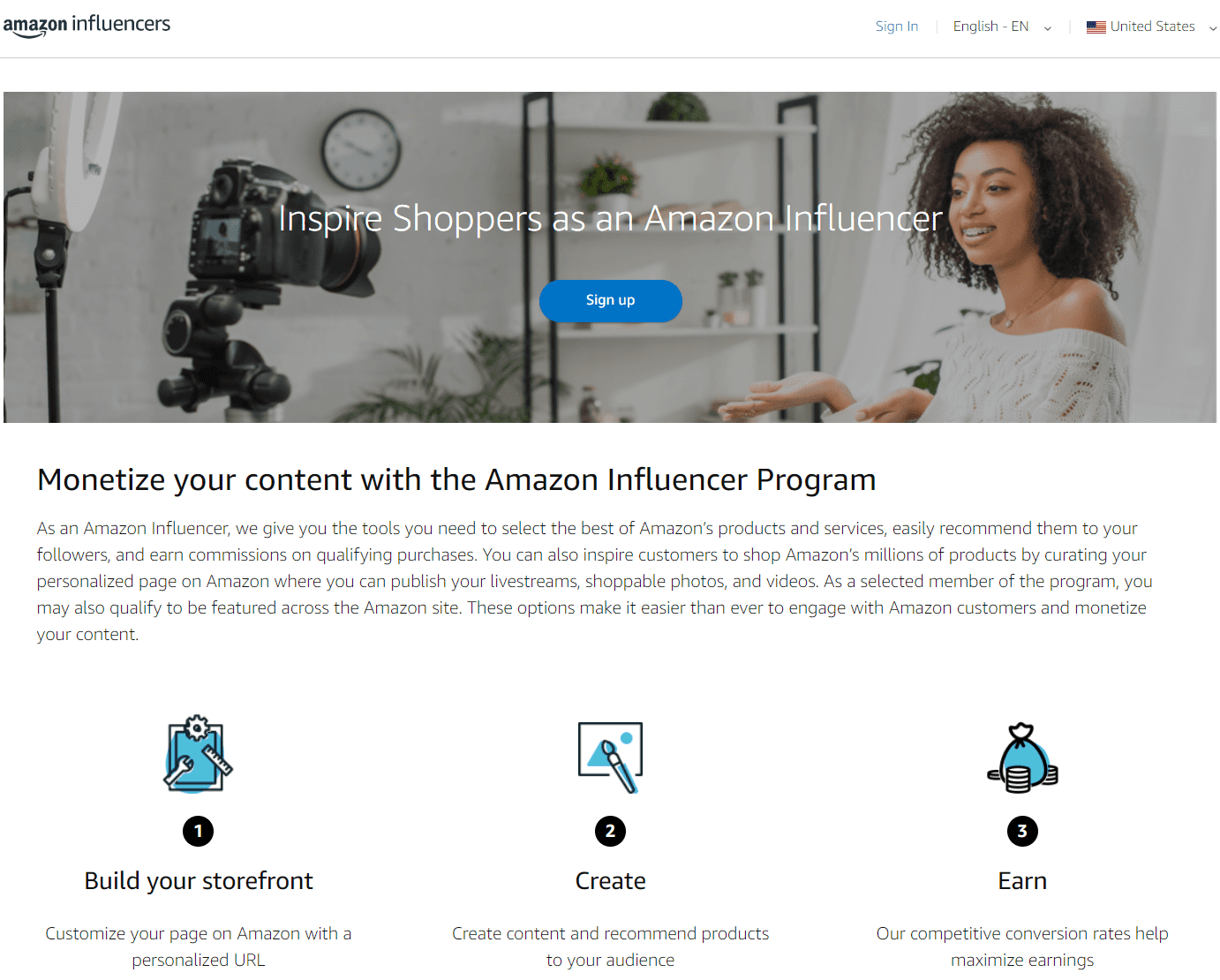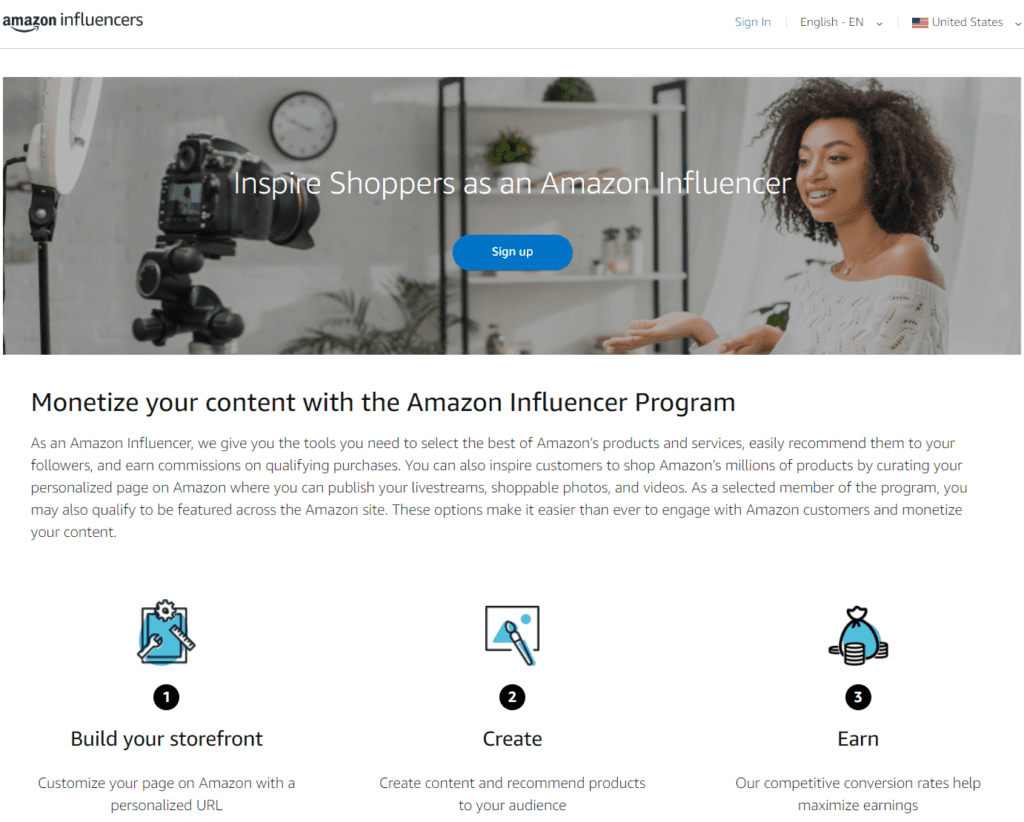 The Amazon Influencer Program is a relatively new initiative for social media influencers with a sizable and engaged following. This program extends the Amazon Associates Program and allows influencers to earn commission by promoting Amazon products to their audience.
The key difference between the two programs is that the Influencer Program is tailored to influencers who primarily use social media platforms, rather than traditional websites or blogs, to connect with their audience. You'll need at least 500 likes or followers to get approved.
Here are some key features and benefits of the Amazon Influencer Program:
Custom Storefront: Influencers in the program get access to a personalized Amazon storefront, also known as an Amazon Shop, where they can curate a selection of products they want to promote. This provides a central hub for their followers to easily browse and shop recommended products, making it more convenient for the influencer and their audience.
Unique Vanity URL: Influencers receive a unique vanity URL (e.g., amazon.com/shop/username) for their Amazon Shop, which is easy to share and promote across various social media platforms. This helps increase brand recognition and makes it simple for followers to access the influencer's product recommendations.
Commissions: Like the Amazon Associates Program, influencers earn commissions for qualifying purchases made through their unique affiliate links. The commission rates vary depending on the product category, and the Influencer Program may offer exclusive promotions or bonus commission rates occasionally.
Social Media Integration: The Influencer Program is designed to integrate seamlessly with popular social media platforms, allowing influencers to promote their Amazon Shop and recommended products through posts, stories, live streams, and other content formats.
Eligibility: To qualify for the Amazon Influencer Program, influencers must have an established presence on major social media platforms, such as Instagram, YouTube, TikTok, or Twitter, and meet specific criteria, including follower count (500+) and engagement rates. Amazon reviews each application on a case-by-case basis, considering the overall quality of content, relevance to Amazon customers, and other factors.
A great bonus of the Amazon Influencer Program is the ability to create review videos on popular products directly on Amazon. If a potential shopper watches your video for over 30 seconds, you'll receive a commission if they buy it. This opportunity is fantastic because you can attract visitors from Amazon's massive audience and make money.
Implementing Effective Marketing Strategies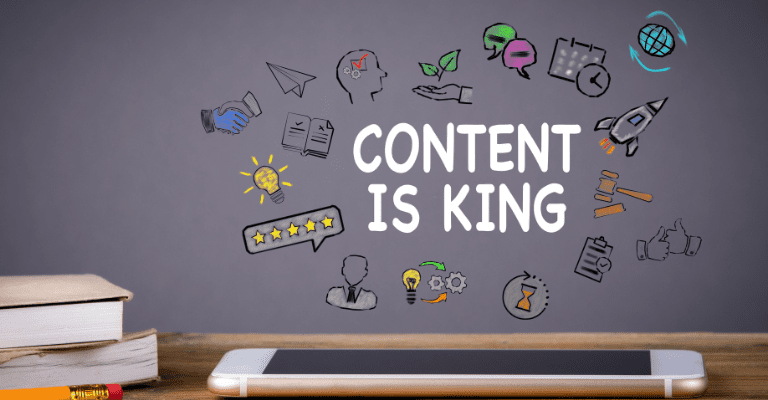 To maximize your Amazon affiliate program, you must diversify your content, optimize your SEO, use email marketing, and develop a social media strategy.
Surferseo
I use Surfer for all things content-related. With features like Content Editor or Content Planner, I can kickstart my next content strategy, get content ideas for months ahead, and generate data-driven writing guidelines. All in one place.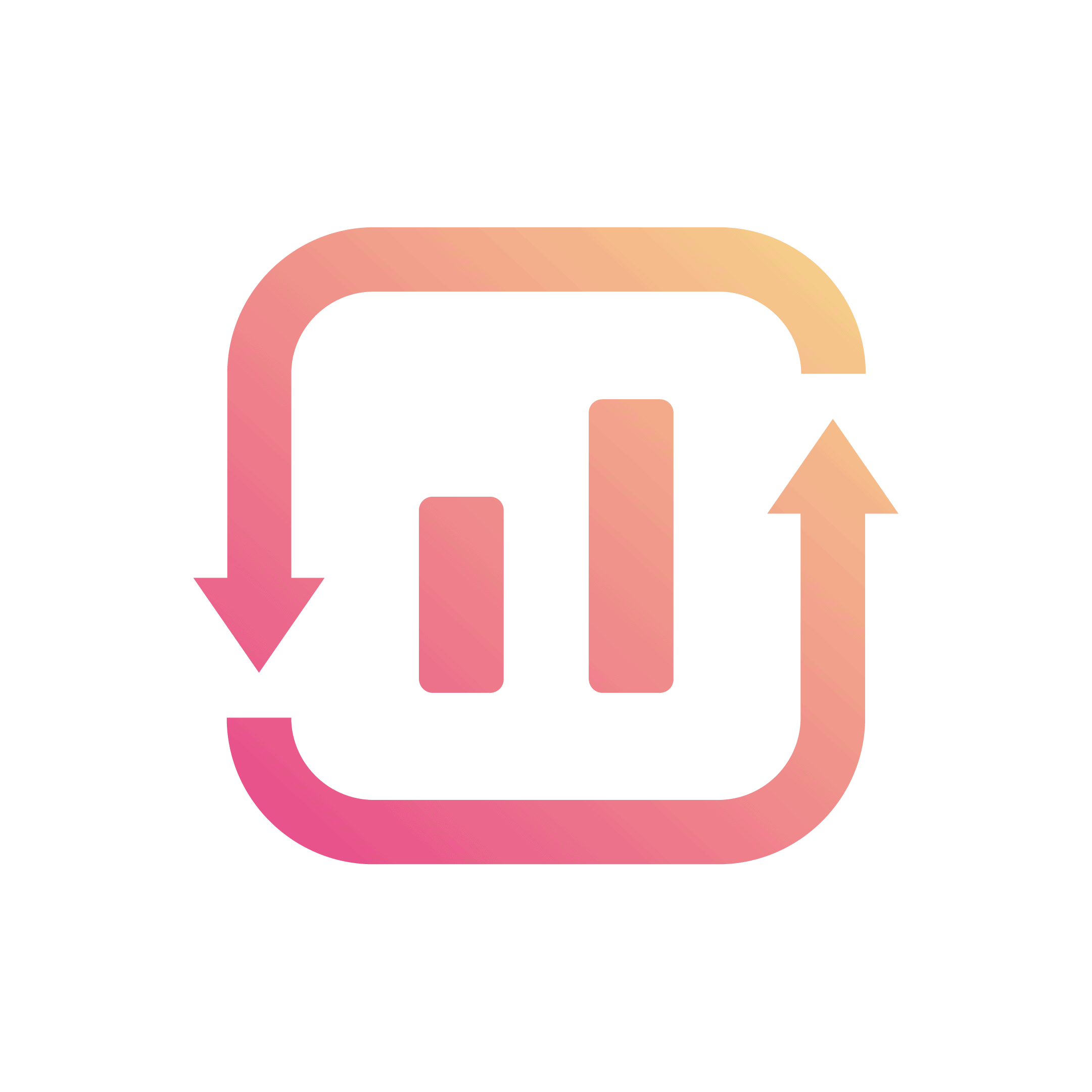 We earn a commission if you make a purchase, at no additional cost to you.
These elements work together to create a powerful passive income stream from Amazon.
Your content is what matters. You could have a perfect social media strategy and email marketing sequence, but if your content is poor, you won't be as successful as you can be.
Diversify Content
Imagine sitting comfortably in your favorite armchair, sipping on a hot cup of coffee, and watching the numbers roll in as you earn passive income online through the Amazon Affiliate Program.
As an expert in this field, I cannot emphasize enough how crucial it is to diversify content for implementing effective marketing strategies. Creating appealing content like articles, videos, podcasts, or social media posts that cater to your audience's preferences and needs provides valuable information and builds trust and credibility.
In doing so, they are more likely to engage with your affiliate links organically and generate conversions – all while satisfying their thirst for innovation!
So go ahead, unleash your creativity, and mix up those formats to maximize success in Amazon Affiliate Marketing.
SEO Optimization
Let's not forget SEO optimization's crucial role in elevating your Amazon Affiliate Program game.
It's all about making sure that search engines and users can easily find and access your content – after all, what good is having top-notch material if no one can see it?
By conducting thorough keyword research and strategically implementing those terms throughout your diversified content, you're paving the way for higher online visibility.
And as an expert in this field, I guarantee that mastering this art will give you and your audience the innovative experience they crave.
So optimize away, and watch your reach expand like never before!
Utilizing Social Media To Drive Traffic
Optimizing your social media profiles is critical to boosting visibility and driving traffic to your website or blog.
Leveraging hashtags can be a great way to get your content seen by more people and increase engagement.
Interesting Fact:
Amazon OneLink is a tool that enables affiliates to monetize their international traffic by automatically redirecting visitors to their local Amazon marketplace, helping maximize earnings from a global audience.
Scheduling posts in advance can help you stay consistent and maximize the reach of your content.
Optimizing Profiles
You've got to make your social media profiles work for you in the Amazon affiliate program, and optimizing profiles is the key.
Look at it this way – a well-optimized profile can drive traffic straight to your site.
By crafting an engaging bio with relevant keywords, showcasing high-quality images representing your brand, and adding links to your website or blog, you're setting yourself up for success as an Amazon affiliate marketer.
It's all about capturing your audience's attention, giving them a taste of what you offer, and enticing them to discover even more great content on your site.
So start making those tweaks because every little bit counts when earning passive income online!
Leveraging Hashtags
Now that you've optimized your profile, it's time to harness the power of hashtags and keywords to drive even more traffic to your site through social media.
As an expert in the Amazon affiliate program, I can't stress enough how crucial it is to leverage these tools for maximum reach and engagement.
By researching popular and trending hashtags within your niche and strategically incorporating them into your content, you can tap into a broader audience who share their passion for innovation.
Remember not to go overboard with hashtags – focus on a few targeted ones per post that resonate with your brand and passive income online goals.
Keep track of which ones perform best so you can refine your approach and watch as those clicks roll in!
Scheduling Posts
Now that you've mastered incorporating hashtags and keywords to boost your social media presence, let's dive into another crucial aspect for driving traffic – scheduling posts.
As a seasoned Amazon affiliate program expert, I can assure you that consistency is vital in earning passive income online.
By using nifty tools like Buffer or Hootsuite to plan and schedule your content in advance, you can post during peak engagement times for maximum visibility.
Plus, it gives you ample time to craft engaging content tailored to your innovative audience while keeping track of the best formats.
So experiment with different posting schedules until you find the perfect approach that accelerates your website traffic!
Tracking Your Performance And Commissions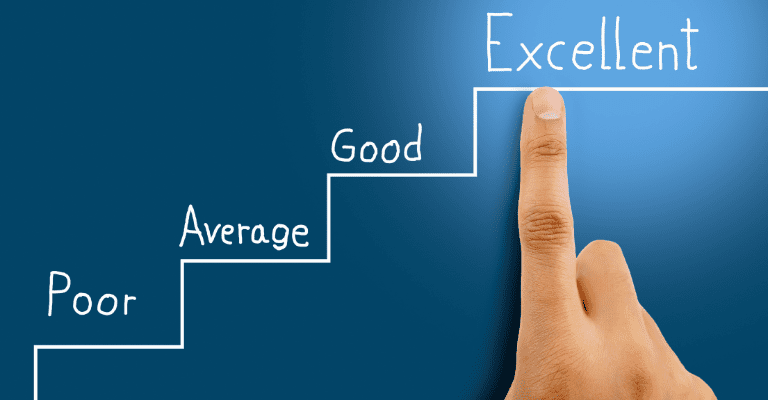 Now that your engine is revving with social media traffic, it's time to shift gears and focus on tracking your performance and commissions. Please consider this step the GPS for your Amazon affiliate program journey; without it, you might get lost in a sea of numbers and miss out on valuable insights to grow your passive income.
Regularly log in to your Amazon Associates account to keep track of all those golden referral fees pouring into your account from various sources. This will provide up-to-date information on clicks and conversions generated through your unique Amazon affiliate link.
By monitoring these metrics, you can identify which promotional techniques are working best for driving sales and concentrate more efforts in that direction – essentially optimizing the fuel efficiency of your affiliate income vehicle!
Here is a step-by-step guide to tracking your commissions:
| Step | Task | Description |
| --- | --- | --- |
| 1 | Access your report | Log in to your Amazon Associates account and navigate to the "Reports" section. |
| 2 | Select the date range | Choose the period you want to analyze (e.g., past 30 days, 90 days, or a custom date range). |
| 3 | Review the summary | Examine the summary of your earnings, including total clicks, ordered items, shipped items, conversion rate, and total earnings. |
| 4 | Analyze clicks | Identify patterns and high-performing links to learn what resonates with your audience. |
| 5 | Examine ordered items | Identify the most popular products among your audience and consider promoting them more prominently or finding similar products. |
| 6 | Assess conversion rate | Calculate your conversion rate and identify potential issues with your audience's interest or your content's effectiveness in driving sales. |
| 7 | Identify high-performing categories | Determine which product categories generate the most revenue and focus on promoting products from these categories. |
| 8 | Review traffic sources | Use tools like Google Analytics to understand which sources drive the most clicks and conversions and optimize your marketing efforts accordingly. |
| 9 | Test and optimize content | Continuously experiment with different types of content, promotion strategies, and product recommendations, and make adjustments based on your findings. |
| 10 | Monitor and adapt | Regularly review your Amazon affiliate report to track your progress, identify new opportunities for improvement, and stay up-to-date with affiliate marketing trends. |
Tips For Increasing Conversion Rates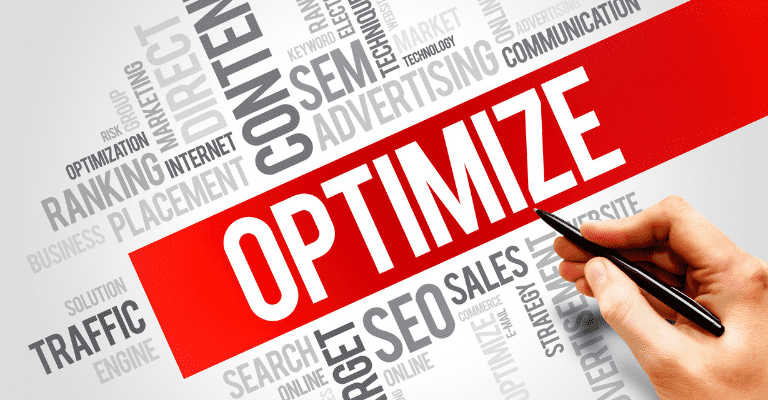 Optimizing product placement is critical to increasing conversion rates. You want to make sure your products are visible and easy to access, so shoppers can find what they're looking for quickly and easily.
Enhancing trust and credibility is also essential; ensure you have the proper social proof and customer reviews to boost your reputation.
Lastly, don't forget to utilize retargeting strategies to capture customers who have left your page without converting. These tactics can help you increase conversions even further!
Optimizing Product Placement
It's no secret that optimizing product placement plays a crucial role in the success of your Amazon affiliate marketing program strategy.
As an expert, I can't stress enough how important it is to experiment with different placements and types of links within your content, keeping innovation at the forefront of your mind.
By strategically positioning CTAs, anchor text links, and images with affiliate links throughout your site, you'll not only make these elements easily accessible to your audience but also increase their visibility – ultimately leading to higher conversion rates.
Don't be afraid to think outside the box when refining your approach; sometimes, even small changes can significantly boost conversions for your Amazon affiliate endeavors.
Enhancing Trust & Credibility
Now that we've covered the importance of optimizing product placement let's dive into another essential aspect of boosting conversion rates for your Amazon affiliate program – enhancing trust and credibility.
As an expert in this field, I can assure you that establishing a solid foundation of trust with your audience is paramount to achieving long-term success.
By providing honest, unbiased, and well-researched content backed by personal experience or thorough research, you'll foster a sense of reliability that encourages readers to follow your recommendations and make purchases based on your suggestions.
Never underestimate the power of transparency; disclosing affiliate relationships fosters trust and showcases your commitment to bringing innovative solutions tailored to your audience's needs.
Building a genuine rapport with your readers will help solidify their confidence in you and the products you endorse within Amazon affiliate marketing.
Utilizing Retargeting Strategies
Having established trust and credibility with your audience, let's explore another powerful tactic for boosting conversion rates in your Amazon affiliate program – retargeting strategies.
As an expert in this field, I can't emphasize enough the potential of retargeting to re-engage visitors who've shown interest but haven't yet converted.
By leveraging email marketing and retargeting ads tailored to their browsing history, you're tapping into that subconscious desire for innovation within your audience while reminding them of their initial interest.
Implementing these retargeting strategies keeps your content fresh in their minds and increases the likelihood of converting those on-the-fence visitors into satisfied customers.
Maintaining Compliance With Program Policies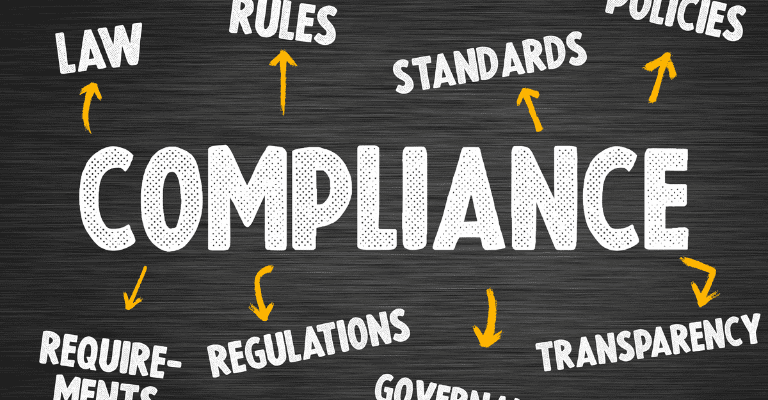 As you delve deeper into affiliate marketing and begin earning passive income online with the Amazon Affiliate Program, it's crucial to understand the importance of maintaining compliance with program policies. Failure to adhere to these guidelines may result in suspension or termination from the program, negatively impacting your ability to generate passive income.
Here's the current Amazon Associates Program Operating Agreement.
This section will explore tips for staying compliant and maximizing your success as an Amazon affiliate.
To ensure that you operate within Amazon's parameters, familiarize yourself with their policies regularly. Some key points to keep in mind include:
Accurate Disclosure: You must disclose your association with Amazon as an affiliate marketer.
Avoid Manipulative Tactics: Do not engage in activities that could be viewed as manipulative or deceptive (e.g., creating false customer reviews).
Prohibited Content: Steer clear of promoting products related to illegal activities, offensive material, or those that violate intellectual property rights.
Up-to-date Information: Regularly check and update links, images, and other website content to accurately reflect current product offerings and promotions.
By keeping up-to-date with the latest changes in program policies and continuously improving your knowledge about the Amazon Affiliate Program, you will stay ahead of potential pitfalls while bolstering your chances for long-term success.
Embrace innovation by exploring new strategies within the boundaries set forth by Amazon; experiment with different types of content like videos or podcasts alongside traditional blog posts. Combine creativity with adherence to policy guidelines – this balance is vital for thriving in today's competitive affiliate marketing landscape.
As you continue your journey towards generating consistent passive income through the Amazon Affiliate Program, remember that maintaining compliance is as essential as discovering profitable niches and crafting compelling content. Stay informed about program updates and make necessary adjustments; doing so will help safeguard your earnings while ensuring longevity as an esteemed Amazon affiliate.
Expanding Your Affiliate Business For Long-Term Success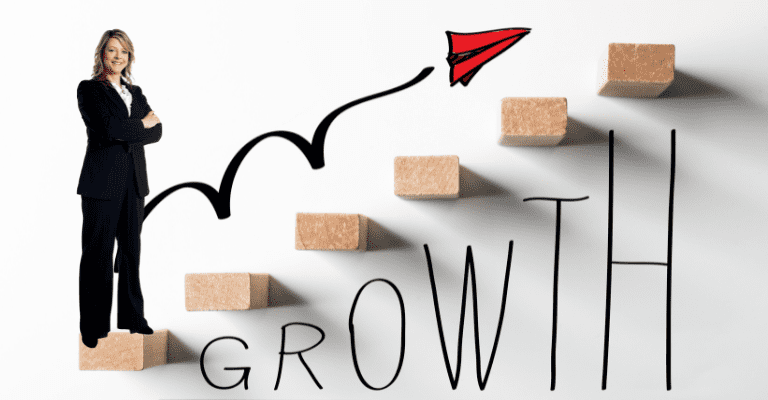 It's often said that diversification and expansion are the keys to long-term success in the Amazon affiliate program. While it might be true that focusing on a single niche or product category can provide a stable source of passive income online, there's no denying the potential for greater rewards when you broaden your horizons and expand your affiliate business. After all, this ultimate guide wouldn't be complete without exploring how to ensure sustainable growth and continued earnings.
Interesting Fact:
The Amazon Affiliate Program operates across multiple marketplaces, including the United States, Canada, United Kingdom, Germany, France, Italy, Spain, Japan, India, and more, allowing affiliates to promote products worldwide.
The following table showcases three essential strategies for expanding your affiliate business:
| Strategy | Description | Benefits |
| --- | --- | --- |
| Diversifying Product Selection | Promote products across different categories to appeal to various audiences | Minimizes risks associated with changes in demand; Increases overall earning potential |
| Expanding Marketing Channels | Use multiple marketing channels (e.g., social media, email campaigns) to increase reach and visibility | Attracts new customers; Boosts conversions |
| Building a Team | Delegate tasks like content creation, website management, and analytics tracking | Allows more time for strategic planning; Ensures consistent quality |
By implementing these strategies, you open up new avenues of revenue generation and create an opportunity to establish yourself as an expert within multiple niches. This expanded expertise allows you to leverage knowledge from one area into another while providing valuable insights and recommendations to your audience.
So there you have it – taking steps towards growing your Amazon affiliate program venture paves the way for long-term success and higher passive income online. Remember that progress takes time, so don't expect overnight results; focus on building solid foundations through consistency and dedication. With careful planning and execution of these expansion strategies, you'll soon find yourself thriving as a successful Amazon affiliate marketer capable of adapting to market fluctuations and emerging trends.
Frequently Asked Questions
How Does The Amazon Affiliate Program Compare To Other Affiliate Marketing Programs In Terms Of Commission Rates, Ease Of Use, And Potential For Earning Passive Income?
So, how does the Amazon Affiliate Program stack up against other affiliate marketing programs regarding commission rates, ease of use, and potential for earning passive income?
Well, let me tell you – it's pretty impressive. With a vast array of products to promote, competitive commission rates that can reach upwards of 10%, and an easy-to-use platform that streamlines the entire process, this program has earned its reputation as one of the top options for affiliates seeking innovation and growth.
Your potential audience is massive, with millions of people shopping on Amazon daily! So it's no wonder many entrepreneurs choose this route for generating passive income online; it's truly a game-changer in affiliate marketing.
What Are The Tax Implications Of Earning Income Through The Amazon Affiliate Program, And How Can I Ensure That I Am Reporting My Earnings Correctly To The Irs Or Other Tax Authorities?
Regarding the tax implications of earning income through the Amazon Affiliate Program, staying on top of your reporting obligations to the IRS or other tax authorities is essential.
As an affiliate marketer, you'll be considered self-employed, so you're responsible for accurately tracking and reporting your earnings.
To ensure compliance, maintain detailed records of your revenues and business-related expenses, such as website hosting fees or software subscriptions.
Additionally, familiarize yourself with applicable tax laws in your jurisdiction and consult a professional accountant if necessary.
By taking these steps, you can confidently navigate the tax landscape while enjoying the innovative opportunities offered by this passive income stream.
Are There Any Specific Tools Or Software That Can Help Me Manage And Optimize My Amazon Affiliate Business, Such As Keyword Research Tools, Content Creation Platforms, Or Analytics Software?
Absolutely! There are several tools and software available that can significantly help you manage and optimize your Amazon affiliate business.
From keyword research tools like Ahrefs, SEMrush, or Long Tail Pro to content creation platforms such as WordPress or Wix, these resources enable you to create high-quality content targeting the right audience.
Jasper.ai
Get 10,000 FREE credits today! Kickstart your content creation the easy way! Want to see how it works? Jasper generated the paragraph below at the click of a button.
With Jasper, you can quickly create beautiful content for your websites, blogs, and social media channels! Get started now and save money on your next project. Sign up today to get your 10,000 credits!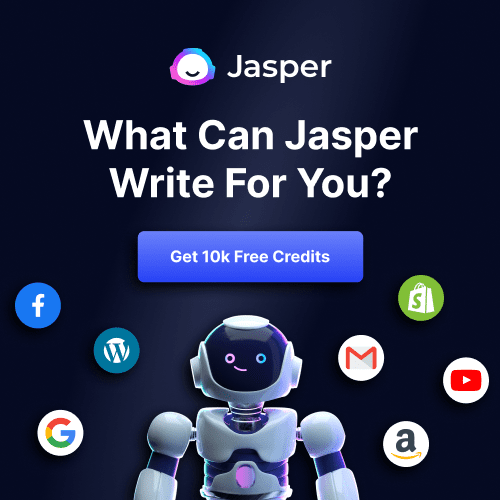 We earn a commission if you make a purchase, at no additional cost to you.
Additionally, analytics software like Google Analytics provides valuable insights into your website's performance, helping you make data-driven decisions for continuous improvement.
Utilizing these innovative solutions will streamline your workflow and boost your chances of success in the ever-competitive world of Amazon affiliate marketing.
How Can I Stay Updated On The Latest Trends, Changes, And Best Practices In The Amazon Affiliate Program To Ensure That I Am Always Maximizing My Earnings Potential?
To stay updated on the latest trends, changes, and best practices in the Amazon Affiliate program, it's essential to actively participate in online communities, follow industry influencers, and subscribe to relevant newsletters.
Join forums or social media groups where fellow affiliates share their experiences and insights; this way, you'll always be ahead of the curve when it comes to new strategies or updates from Amazon itself.
Don't forget to read blogs by affiliate marketing experts who often provide valuable tips and tricks for maximizing your earnings potential.
Additionally, attending webinars and conferences centered around affiliate marketing can help you network with like-minded individuals while staying informed about innovative techniques that could give your business a competitive edge.
So, keep learning and adapting to ensure you're making the most of your Amazon affiliate venture!
Can I Incorporate The Amazon Affiliate Program Into An Existing Online Business, Such As A Blog, E-Commerce Store, Or Youtube Channel, And What Are The Best Strategies For Doing So Without Disrupting My Current Revenue Streams?
Absolutely! Integrating the Amazon Affiliate Program into your existing online business, be it a blog, e-commerce store, or YouTube channel, can complement and boost your current revenue streams rather than disrupt them.
You're offering added value while generating passive income by strategically promoting relevant Amazon products to your audience through well-crafted content and targeted recommendations.
The key is to strike a balance between promoting affiliate products and maintaining authentic engagement with your followers; this way, you'll continue fostering trust in your brand as an industry expert while tapping into new monetization opportunities that the Amazon Affiliate Program offers.
Embrace this innovative approach and watch as user satisfaction and earnings potential soar!
Conclusion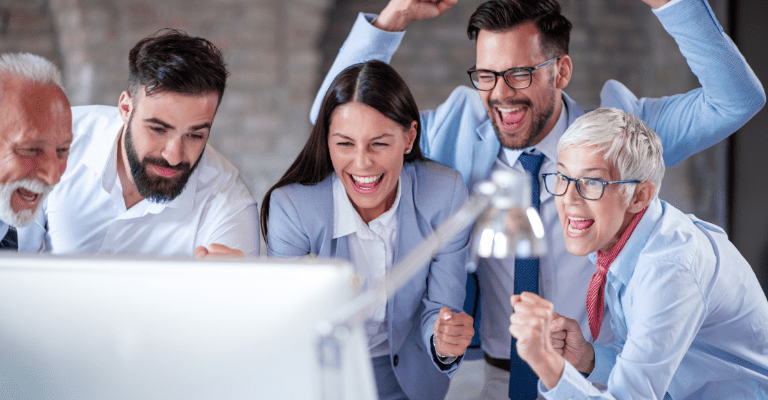 In conclusion, the Amazon Associates Affiliate Program offers incredible potential for passive income generation.
One interesting statistic is that over 100,000 affiliates earn more than $10,000 annually through this program alone!
This indicates how lucrative it can be if you're willing to invest time and effort.
As an expert in affiliate marketing, I encourage you to explore the Amazon Affiliate Program further and see how it fits into your online business strategy.
The opportunities for growth and success are limitless when you have the right tools and knowledge.
So go ahead, dive in, and start reaping the benefits today!