How To Build An Amazon Affiliate Website?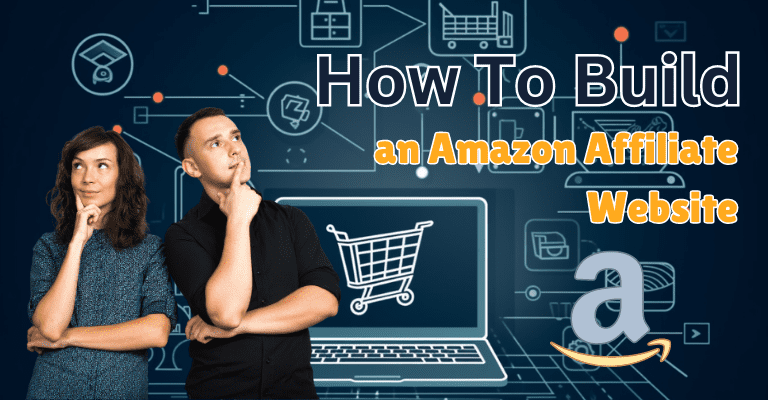 Here's how to build an Amazon affiliate website:
Are you ready to dive into passive income and financial freedom? Well, look no further! Building an Amazon affiliate website is one of the most lucrative ways for entrepreneurs like yourself to generate a steady revenue stream.
With millions of products available on the e-commerce giant's platform, there's something out there for everyone – which means endless opportunities for you to cash in on this ever-growing market.
We know what you're thinking: 'That sounds great, but where do I start?' Fear not, because we've got your back! This comprehensive guide will walk you through everything from choosing your niche and setting up your site to creating high-quality content with customers clicking 'Buy Now' faster than you can say 'Amazon Associate.'
Trust us; by the time you're finished reading our expert advice, you'll be well on your way to becoming a successful online entrepreneur with an innovative edge over the competition.
So let's jump in and get started – after all, those commissions won't earn themselves!
What Is An Amazon Affiliate Website?
Could building an Amazon affiliate website be the key to fostering relationships and developing strategies for success in online business? Let's investigate this theory further.
An Amazon affiliate website is a platform where you can promote and recommend products available on Amazon, earning commissions through their affiliate program by reviewing policies, comparing options, and ultimately helping your audience make informed decisions.
Building trust with your audience is essential when creating an Amazon affiliate site. By providing high-quality content and offering genuine product recommendations based on experience or thorough research, you establish yourself as an authority and unlock the potential for innovation within the niche.
This engaging approach allows you to stand out from competitors while giving your target market valuable insights they won't find elsewhere – making your Amazon affiliate website a go-to destination for all their shopping needs.
Examples of 5 top Amazon Affiliate Websites:
| Rank | Affiliate Website | Description |
| --- | --- | --- |
| 1 | The Wirecutter | A product review website that provides in-depth reviews and recommendations for various products. |
| 2 | This is Why I'm Broke | A curated website that features unique, interesting, and unusual products available on Amazon. |
| 3 | OutdoorGearLab | A website that offers detailed reviews and comparisons of outdoor gear, sports equipment, and apparel. |
| 4 | The Smart Passive Income Blog | A blog that shares insights on affiliate marketing, online business, and passive income generation. |
| 5 | PCPartPicker | A platform that helps users choose compatible computer components and provides price comparisons. |
The estimated monthly revenue for these websites is difficult to determine without access to their internal data. It's essential to remember that the revenue for each website may fluctuate based on factors such as traffic, seasonality, and the performance of individual products, but it is safe to assume that these top websites make a minimum of $100,000 a month from affiliate revenues.
Benefits Of Having An Amazon Affiliate Website
Now that we've explored the concept of an Amazon affiliate website, it's time to dive into the numerous benefits such a platform can provide. Building and maintaining an Amazon affiliate site can diversify your income and create value for yourself and your audience.
Leveraging referrals from Amazon's massive customer base is just one of the many advantages its affiliate program offers. Additionally, evaluating success becomes easier by accessing detailed reporting tools provided through the Associate's dashboard.
Let's take a closer look at some key benefits in this handy table:
| Benefit | Description |
| --- | --- |
| Diversifying Income | Supplement existing revenue streams or create new ones with commissions earned on referred sales. |
| Creating Value | Provide helpful product recommendations tailored to your audience's needs while earning commissions. |
| Exploring Options | Choose from millions of products available on Amazon, allowing endless possibilities for promotion. |
As you continue exploring options within Amazon affiliate marketing, remember that creating value for your visitors should remain a top priority. Not only will this contribute to your overall success, but it will also help establish long-term trust between you and your audience members craving innovation.
So why wait? Start reaping the rewards of having an Amazon affiliate website today!
Choosing The Right Amazon Affiliate Program
Researching Programs is crucial in selecting the right Amazon Affiliate Program – there's plenty to choose from, so it's essential to compare the benefits of each one! In addition, program Benefits vary, so research is vital to ensure you select the best program for your website.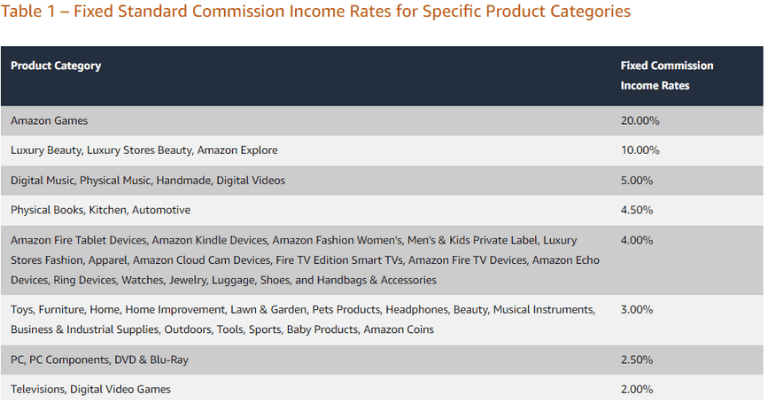 Researching Programs
Ah, checking out different programs and finding just the right Amazon affiliate program for your website is a blast! It's like stumbling on a hidden gem in a sea of choices.
As you dive into researching different programs, make sure to thoroughly understand their terms and conditions so that you can maximize your earnings while staying compliant.
Don't be afraid to get creative with crafting campaigns tailored to suit each program's unique offerings; innovation keeps things fresh and exciting.
Remember, it's not just about choosing any old program; it's about selecting the one that aligns best with your vision and values while offering ample room for growth and experimentation.
Program Benefits
Now that you're searching for that perfect Amazon affiliate program, let's dive into some key benefits you should seek.
As an innovative website builder and content writer, finding a program with outstanding features like brand loyalty initiatives, enticing referral programs, and top-notch customer service is essential.
By partnering with a program offering these perks, you'll satisfy your audience's subconscious desire for innovation and boost your earning potential through increased conversions and long-term partnerships.


After all, who wouldn't want to work with an affiliate that understands their needs and provides cutting-edge solutions?
So keep exploring those options until you find the one that checks all the boxes – because when choosing the right Amazon affiliate program, settling won't do!
Setting Up A Website
Setting up a stellar site is simple when considering critical components like plugins, designing layouts, and managing content.
To effectively engage your audience's subconscious desire for innovation, it's essential to stay ahead of the curve regarding website design and functionality.
We recommend using WordPress in setting up your website. It is an easy-to-use platform that provides a lot of features, including customizable themes and plugins, as well as various design options. Furthermore, WordPress lets you manage content easily and quickly through its integrated dashboard and user friendly interface.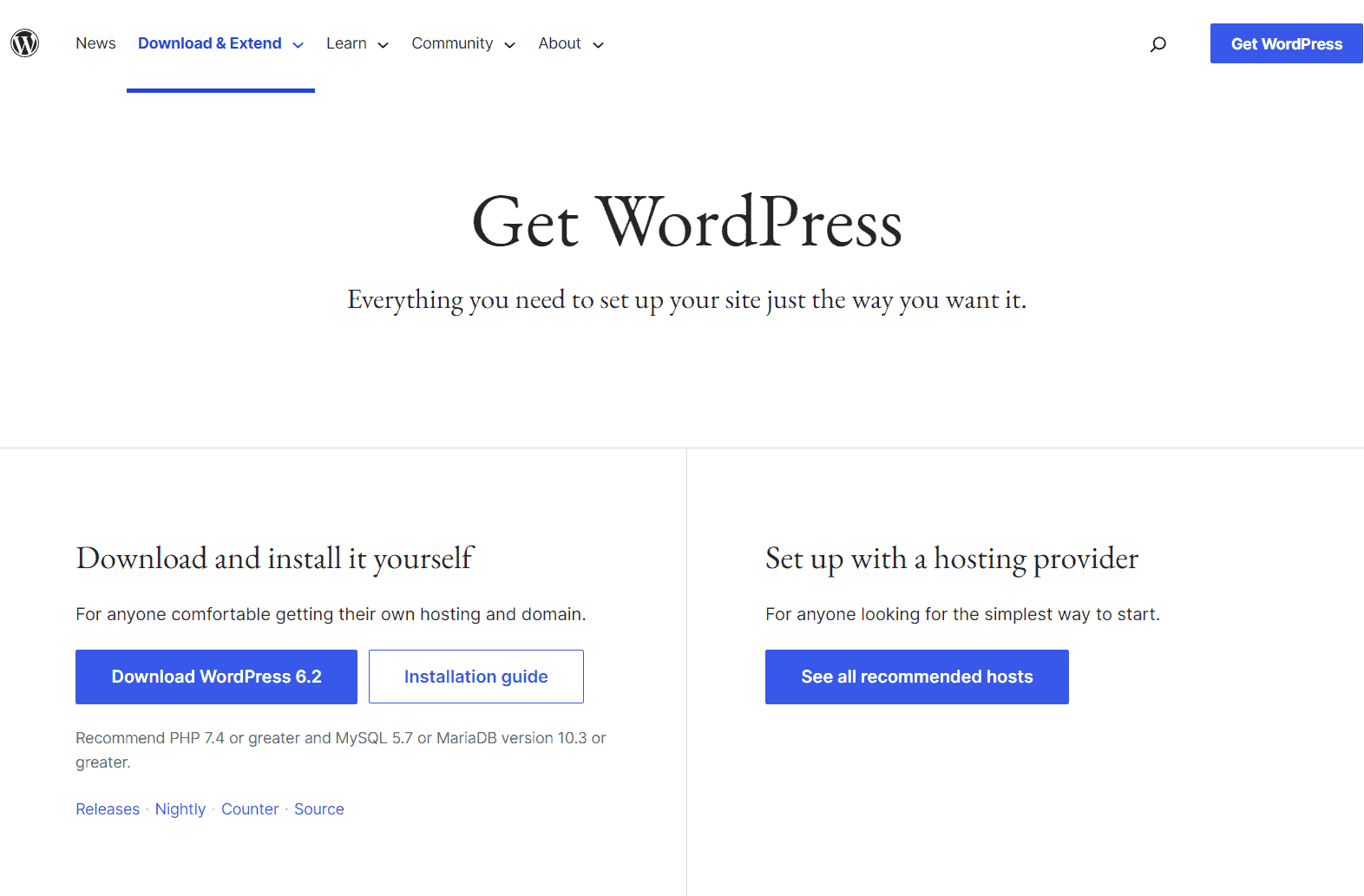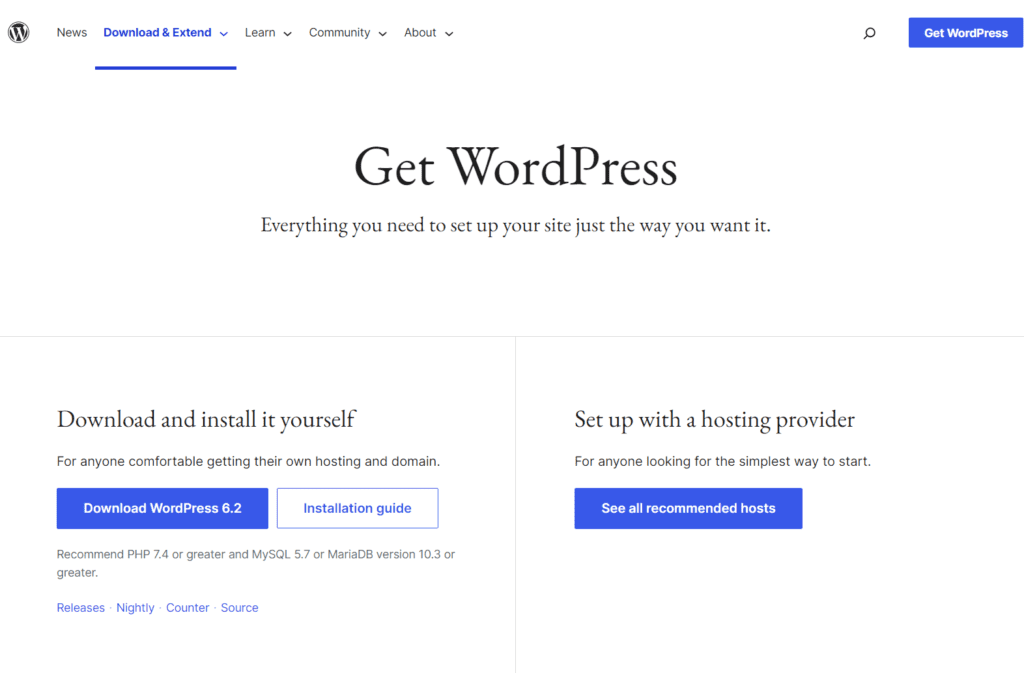 Since installing and setting up WordPress is a different subject matter entirely, we will focus on the best plugins to run your affiliate marketing website.
| Rank | Plugin Name | Description | Cost for License |
| --- | --- | --- | --- |
| 1 | AAWP (Amazon Affiliate WordPress Plugin) | A comprehensive plugin for creating and managing Amazon affiliate links, with features like product boxes and comparison tables. | Starting at €49 (approx. $54) per year for a single-site license |
| 2 | EasyAzon | A plugin that simplifies the process of adding Amazon affiliate links, with geo-targeting and link localization. | Starting at $47 for a single-site license (Pro version) |
| 3 | AMALinks Pro | A feature-rich plugin for creating Amazon affiliate links, product showcases, and comparison tables. | Starting at $67 per year for a single-site license |
| 4 | WooZone (WZone) | A plugin designed for integrating Amazon affiliate products into a WooCommerce store, with auto-import and synchronization. | Starting at $49 for a regular license (one-time payment) |
| 5 | Lasso | A plugin that beautifully integrates with WordPress and boosts conversion | Free, with a Pro version starting at $39 |
Please note that the pricing information may have changed since my knowledge cutoff date in September 2021. Always check the plugin providers' websites for the most up-to-date pricing.
Social media promotion and creating videos are also crucial aspects that can significantly boost your Amazon affiliate website's success.
By consistently implementing these strategies, you'll captivate your target market and establish yourself as a reliable source within the industry, leading to increased conversions and revenue growth.
Selecting Products To Promote
Now that you've got your Amazon affiliate website up and running, it's time to select products to promote. This is a crucial step as the products you choose will determine the success of your site and, ultimately, your earnings.
You can kickstart this process by analyzing competitors, researching keywords, and selecting categories relevant to your niche. In addition, creating engaging content for these products is essential in attracting visitors and converting them into buyers.
Incorporate comprehensive reviews and use high-quality visuals to showcase the product features effectively. Remember, innovation should be at the forefront of your presentation – always aim to provide fresh perspectives on products that capture your audience's attention and keep them coming back for more!
Once you've selected the product, you can grab your affiliate link and start promoting. Make sure to use the API or SiteStripe to add tracking codes to your links so you can track the performance.


Optimizing Your Website For Search Engines
I'm an Amazon affiliate website builder and content writer, so I know how important optimizing your website for search engines is. Doing keyword research, writing SEO content, and optimizing your on-page elements are critical to a successful website. You can boost your website's visibility, reach, and sales with the proper techniques and strategies.
Keyword Research
Imagine the excitement of seeing your website climb up the search engine rankings, driving traffic, and maximizing profits like never before!
One crucial element to achieving this success is conducting thorough keyword research. As an Amazon affiliate website builder and content writer, we understand that crafting engaging articles starts with finding those golden keywords your target audience is searching for.
Discover innovative tools like Google's Keyword Planner or premium products like Ahrefs or SEMRush to uncover popular phrases in your niche market. Then, by creating content around these high-demand keywords, you will attract more visitors and increase conversion rates while staying ahead of the competition.
SEO Content Writing
With the right targeted keywords, it's time to focus on tailoring content that captivates your audience and boosts your website's SEO performance.
Surferseo
I use Surfer for all things content-related. With features like Content Editor or Content Planner, I can kickstart my next content strategy, get content ideas for months ahead, and generate data-driven writing guidelines. All in one place.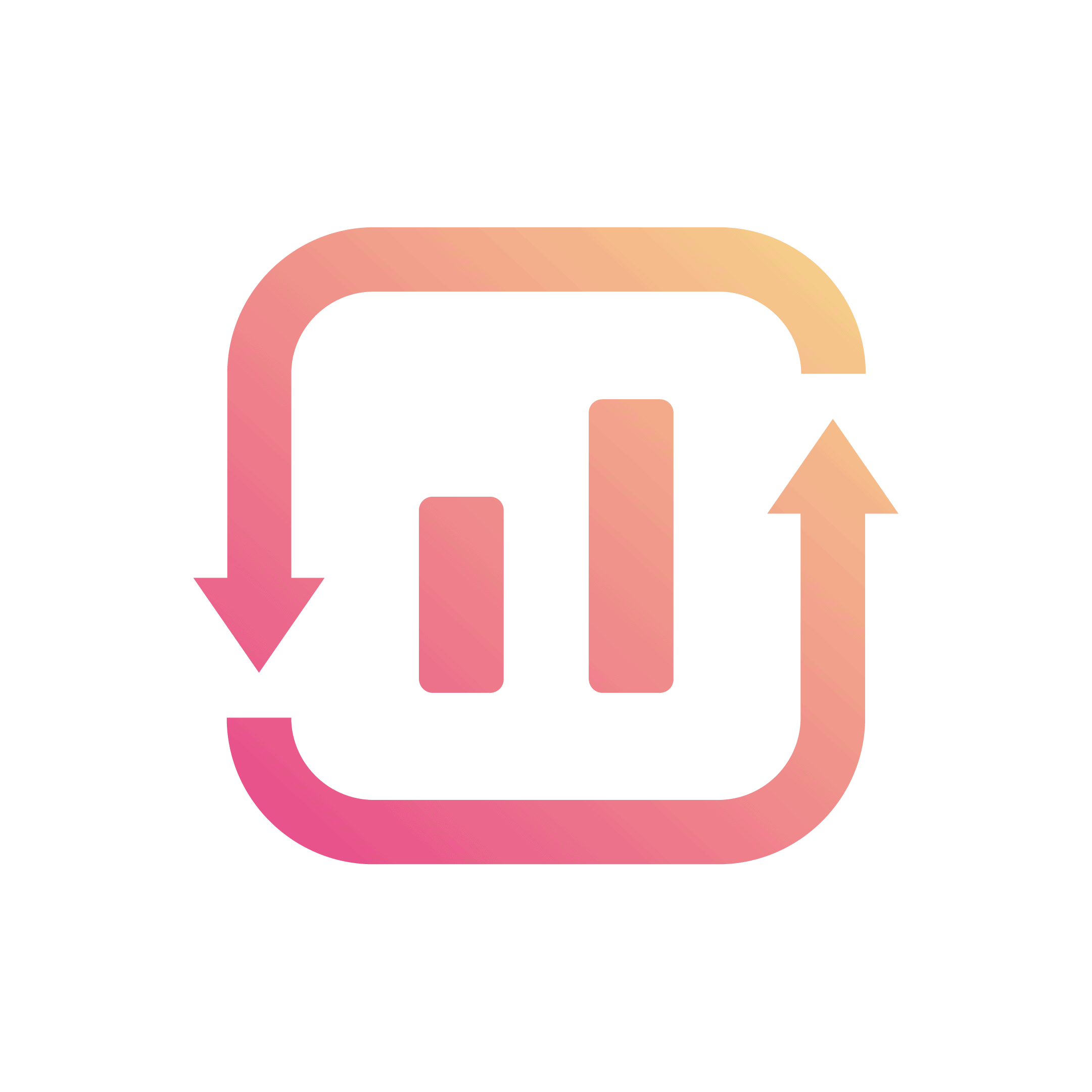 We earn a commission if you make a purchase, at no additional cost to you.
As an Amazon affiliate website builder and content writer, we emphasize crafting high-quality articles that seamlessly incorporate these valuable keywords while providing genuine value to your readers.
By skillfully blending informative, engaging writing with conversion optimization techniques, you'll create a robust user experience that inspires trust and encourages visitors to take action.
So let innovation be your guiding force as you forge ahead in optimizing your website for search engines – success is just around the corner!
On-Page Optimization
Now that you've mastered crafting captivating content, it's time to dive into on-page optimization – a crucial component in optimizing your website for search engines.
As an Amazon affiliate website builder and content writer, we know how essential it is to keep tabs on tracking metrics and continually refine our approach based on data-driven insights.
Conducting thorough keyword research and developing a cohesive content strategy will create an innovative user experience that boosts your SEO performance and resonates with your audience's desire for cutting-edge solutions.
To optimize those web pages, watch your online presence ascend to new heights!
Monetizing Your Website
Imagine your website as a bustling marketplace, with merchants vying for attention and customers wandering through the stalls.
To ensure that your stall doesn't get lost in the crowd, you must adopt various monetizing techniques that can help boost revenue and increase visibility. This includes networking opportunities, content curation, promotional strategies, email marketing, and social media marketing.
In this digital age where innovation is critical to success, leveraging these approaches to generate income, build relationships with fellow affiliates, and create engaging user experiences on your site is crucial.
By doing so, you'll be able to attract more visitors while nurturing existing ones – ensuring steady growth for your Amazon affiliate business.
Writing Content That Converts
I'm here to help you create content that converts for your Amazon affiliate website. Let's talk about how to craft compelling copy and optimize for SEO so your site can be successful.
Creating Compelling Copy
You've got their attention; now let's reel them in! Creating compelling copy is crucial for captivating your audience and growing relationships with potential customers.
As an Amazon affiliate website builder and content writer, writing as if speaking directly to each reader using pronouns and contractions helps create a more personal connection.
Building trust and fostering loyalty is critical to any successful online business strategy. So unleash your inner wordsmith, keep that innovative spirit alive, and make every word count towards turning curious visitors into satisfied buyers who can't wait to click 'add to cart.'
Optimizing For SEO
Now that you've mastered the art of crafting captivating content, it's time to optimize your work for search engines – after all, what good is a persuasive copy if no one can find it?
As an Amazon affiliate website builder and content writer, you know the importance of building links, conducting keyword research, and performing technical audits.
By staying on top of these SEO strategies, you'll ensure a solid online presence for your site and increase its visibility in those coveted search results.
So let's dive into the optimization world where innovation meets practicality and watch your traffic skyrockets alongside your conversion rates!
Generating Traffic To Your Website
Now that you've built your Amazon affiliate website, it's time to generate traffic!
One of the most effective ways to do this is by creating buzz around your site and leveraging social platforms. Social media can be a powerful tool for driving targeted visitors interested in what you offer.
You can also engage with potential customers by running email campaigns and offering exclusive deals or discounts.
Another great way to bring people to your website is through guest blogging on relevant blogs within your niche. This helps build credibility and provides valuable backlinks that improve search engine rankings.
If you'd like more immediate results, consider investing in paid ads on platforms like Google AdWords or Facebook Ads. These strategies will help attract new customers and keep them returning for more innovative products featured on your Amazon Affiliate site.
Tracking Your Results And Improving Performance
Did you know that nearly 50% of affiliate marketers struggle to see results due to poor tracking and optimization? Therefore, it's essential for the success of your Amazon Affiliate website that you continuously track your performance, analyze data, and improve upon your strategies.
To paint a clear picture of what needs to be tracked, let's take a look at this table showcasing some crucial metrics:
| Metric | Description |
| --- | --- |
| Clicks | The number of clicks on your affiliate links. |
| Conversion Rate | A measure of profitability considers expenses like creating ads and testing strategies. |
| Revenue per Click (RPC) | The average revenue generated from each click on an affiliate link. |
| Return on Investment (ROI) | A measure of profitability taking into account expenses like creating ads and testing strategies. |
By keeping an eye on these key tracking metrics, you'll gain valuable insights into the effectiveness of your content, focusing on keywords selection, ad campaigns, and overall website performance.
Continuously analyzing data will help you identify opportunities for improvement or areas where changes are needed – optimizing landing pages or adjusting promotional efforts in response to market trends.
Remember: innovation is the cornerstone of any successful business venture!
Conclusion
In conclusion, building an Amazon affiliate website can be a game-changer for your online business. Not only does it offer you the opportunity to earn passive income, but it also allows you to tap into one of the largest e-commerce platforms in the world.
With dedication and persistence, your efforts will surely pay off. As a content writer and website builder, I cannot stress enough how important it is to create engaging and informative content that converts visitors into buyers. Remember, content is king!
By focusing on providing value to your audience through product reviews, buying guides, and helpful tips, you'll establish yourself as an authority in your niche—leading to increased trust from potential customers and higher conversion rates.
Finally, don't forget to track your results and improve as needed. The sky's the limit when it comes to growing your Amazon affiliate website; with consistent effort and attention to detail, there's no reason why you can't achieve great success in this lucrative field.
So go ahead and take the plunge – start building your own Amazon affiliate empire today!